3plains Blog
An outdoor marketing blog with a mix of information about web design, logo design, organic SEO, branding, new projects, company hunting trips, and marketing tips on how to run your outdoor business more efficiently.
August 23, 2014 by Ryan Trask
Is the economy affecting my hunting bookings? Are my marketing efforts failing or is my product just out of date? It's almost September and we have heard a variety of things in talking to our clients - some good, some bad. So I wanted to give you a few metrics and opinions to ponder and compare year over year so you can draw some conclusions to why your bookings may be up or may be down. More...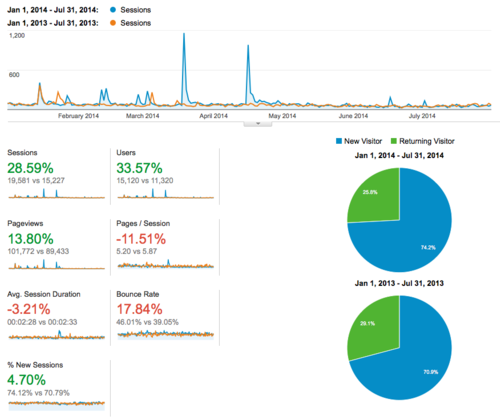 Get Connected
Blog Categories
Subscribe Via Email
Enter your email address to get blog posts sent to your inbox.