How do I get started with my Google Analytics?
How do I start using Google Analytics and reading Analytics and traffic on my website? If you have a website with 3plains, 95% chance we setup a Google Analytics account for your website on your behalf under 3plains Main Google Account.
Analytics under 3plains Management (threeplains@gmail.com)
Step 1 - 3plains will give you access to your website Analytics account by adding your email in the system.
Step 2 - Sign up to Google Analytics with the link below if you don't already have a Google account. Enter your email that 3plains sets you up as (your primary email), enter a password, accept and create your google account. https://analytics.google.com/analytics/web/?authuser=0#provision/SignUp/
Step 3 - View your traffic reports and setup custom email reports if you want them or contact 3plains for help.
Note: If you would like the account moved into another Google Account you own, please let us know and these are the steps you need to follow.
Analytics under Client Management
In order for 3plains to see your Google Analytics account, we need you to add 3plains company Gmail.com email address to your account.
Step 1 - Click to your Google Analytics account
Step 2 - Add the user threeplains@gmail.com: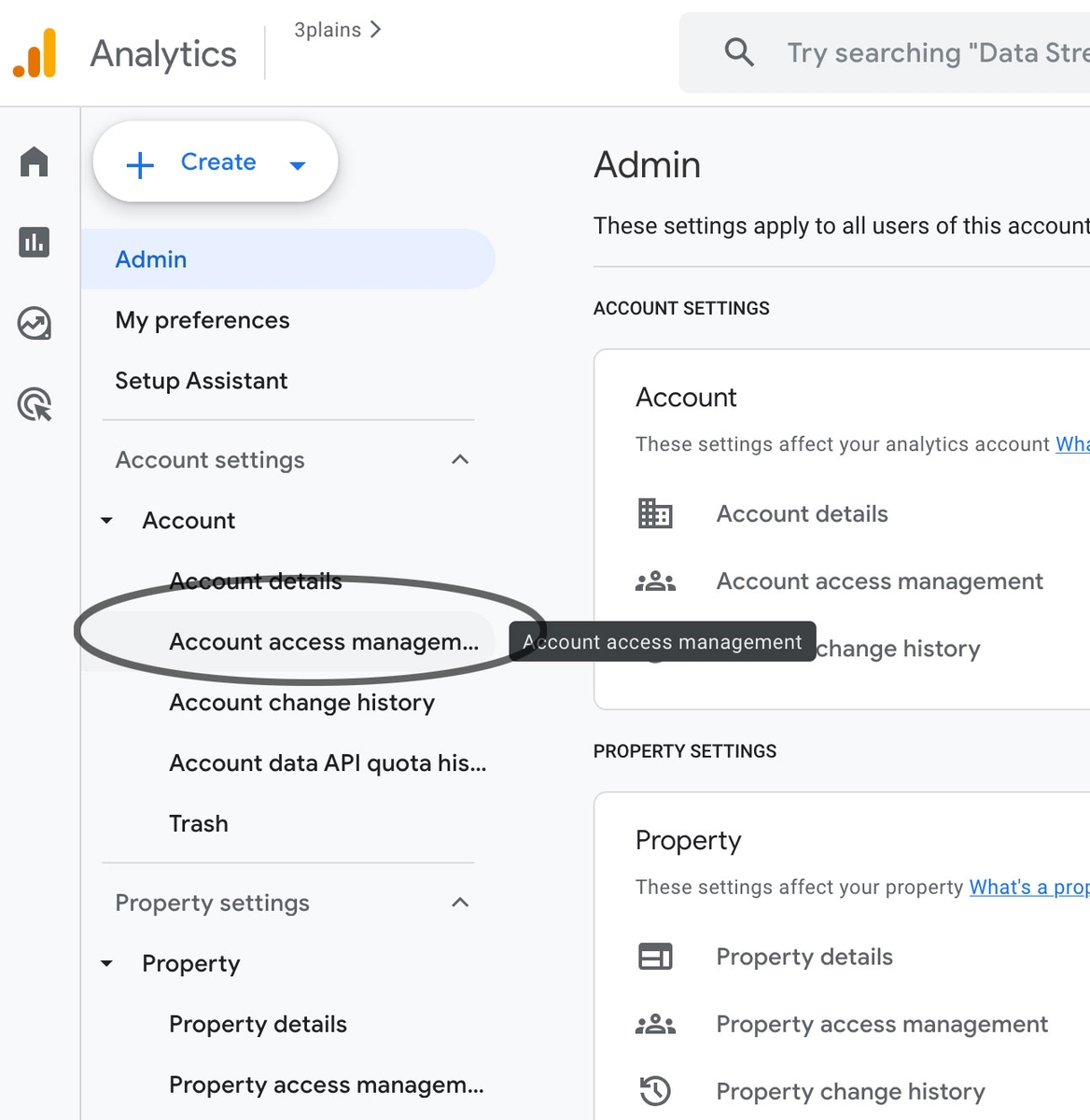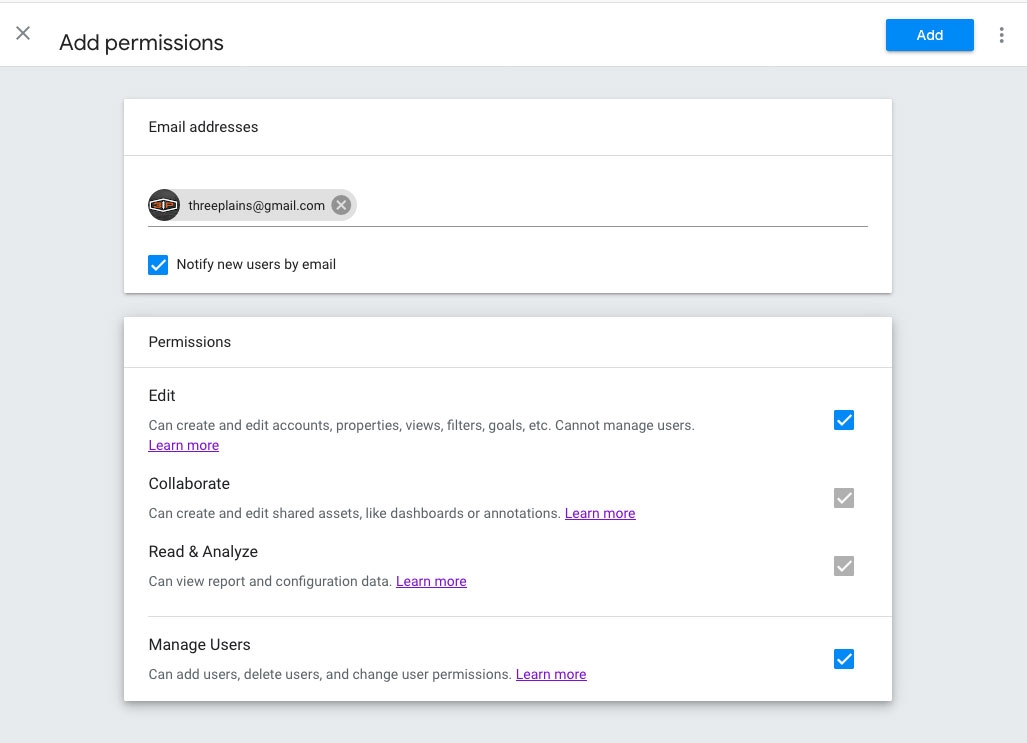 Back to FAQ