How important is the first page in Google?
Google SERP Heat Map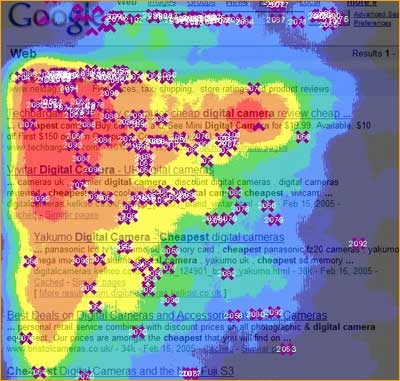 How important is the top 3 spots in Google? This Google heat map should tell the story.
This map shows the Click Through Ratio (CTR) of users.
Organic search, local listing and sponsored links are a great way to invest your dollars.
Read more here or here.
Back to FAQ