How do I setup a email alias in Outlook?
Will look like this:
From: <myaliasname@myaliaswebsiteaddress.com>
Sender: "My Name" <myname@mywebsiteaddress.com>
To: "Testing Testing" <testing@testing.com>
Subject: Testing Email
Example and how to set it up:
1. With Outlook 2013, you can specify ANY email address in the email "From:" field. To send from other email address, simply create a new email and click on the "From" field, then choose "Other E-mail Address"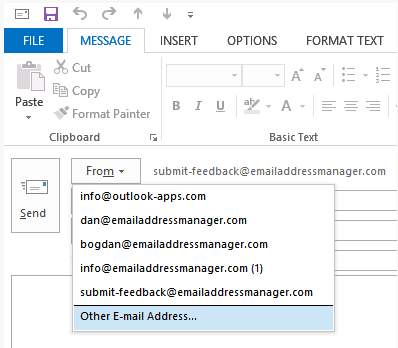 2. An Outlook popup window will be displayed. On this window, you can type ANY email address that shall be used as the "From:" field or in this case myaliasname@myaliaswebsiteaddress.com
Since that email address is not defined in your Outlook profile and so Outlook doesn't know its mail server, you also have to select the actual Outlook account through which you want to send the email which will be myaliasname@myaliaswebsiteaddress.com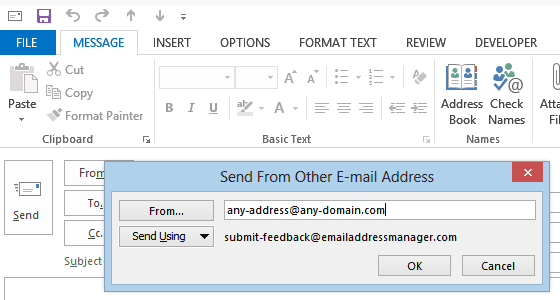 Back to FAQ