>
>
>
Multiple images to a page
Multiple images to a page
Over 70% of all traffic on the web is on a mobile device. This means, in order for your site to rank well with Google or Bing, your site must be "mobile friendly" and responsive. For this reason, we have certain limitations built into our Portal content tools to prevent you from creating a page that won't be responsive or "mobile friendly."
Let's break down what that means for you when you're creating content on your website.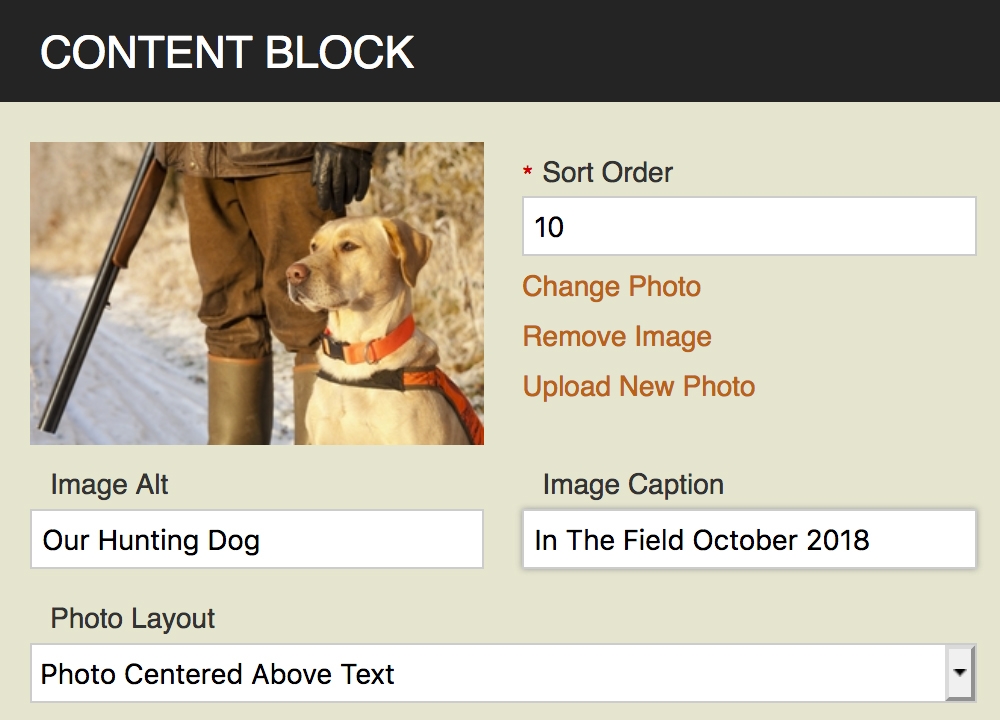 Content Blocks
When creating a block of content on your page, we currently only allow one picture per block. This is because to keep your site responsive, the images must scale down in mobile and the text must stack accordingly. We will be adding more options in the future as we expand our frameworks for your websites. If you want more than one image on a page, you can simply add more content blocks. If you want multiple images in a row on a page, you can use the "Photo Centered Above Text" content block and simply add multiple blocks without any text. Then you will see nice large images stacked in a row on the page.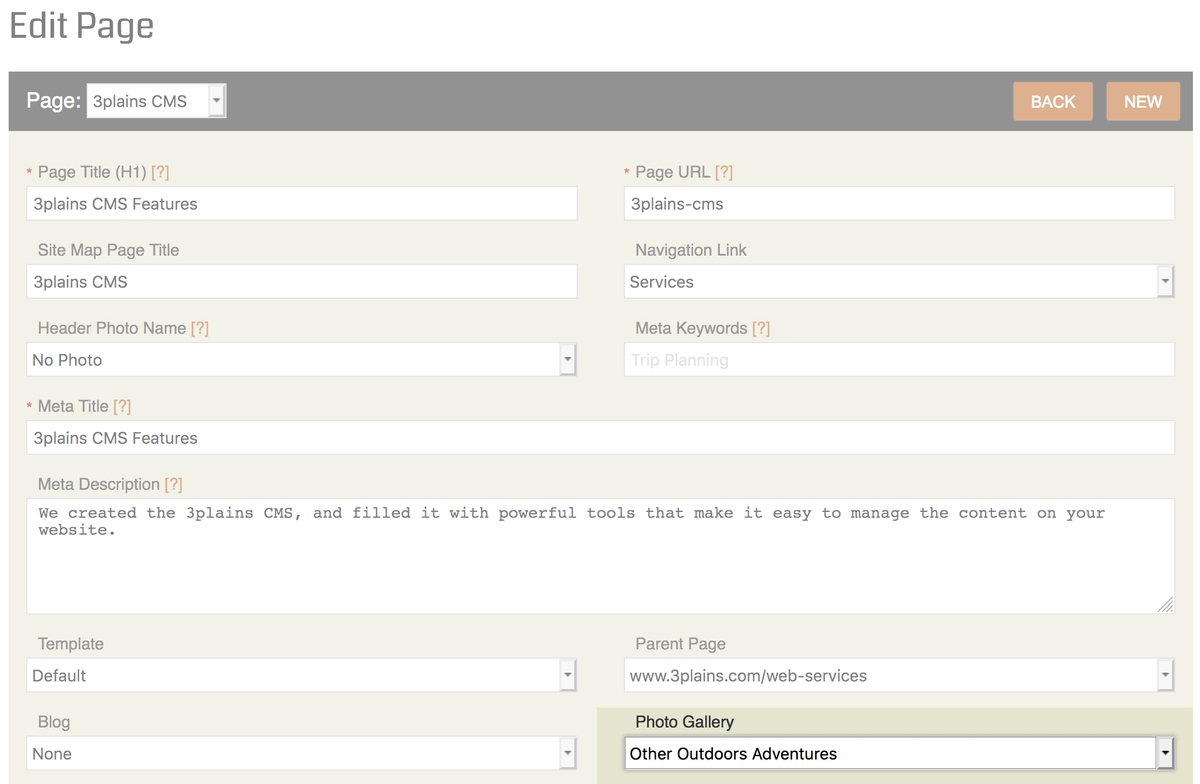 Photo Galleries
One easy way to put a grid of multiple photos on your page is to simply assign a photo gallery to that page. Multiple photos in a gallery are also formatted to be responsive and stack in mobile, so there's no fear of breaking the page.
Conclusion
We strive to make your website as friendly as possible so you can get the most out of your search rankings. We are constantly updating our systems and frameworks to give you the most control we can over your content, but we do need to keep certain limitations in place so your website doesn't rank poorly.
If you have any custom needs for your website, please contact us for options and an estimate.
Still need help or don't want to DIY?

We have maintenance service and website update packages available. Please fill out a ticket and a 3plains representative will reach out to you with details on pricing and packages.
Back to Website Management