>
>
>
Rackspace: Dealing with Junk Mail and Spam
Rackspace: Dealing with Junk Mail and Spam
In this section:
Why am I getting so much junk mail in my inbox?
Why are legitimate emails ending up in my spam/junk mail folder?
1. Why are legitimate emails ending up in my spam/junk mail folder?
There are a variety of reason why emails are ending up in your junk email / spam box.
Email / Contact Forms - Are the emails coming from your contact form?
Authentication - You may not have DKIM, SPF and a DMARC policy in your DNS.
Email Safelist - You need to add the email on your Safelist. To add the email to your safelist, Go to Rackspace Mail then go the upper right corner under settings then click on Safelist.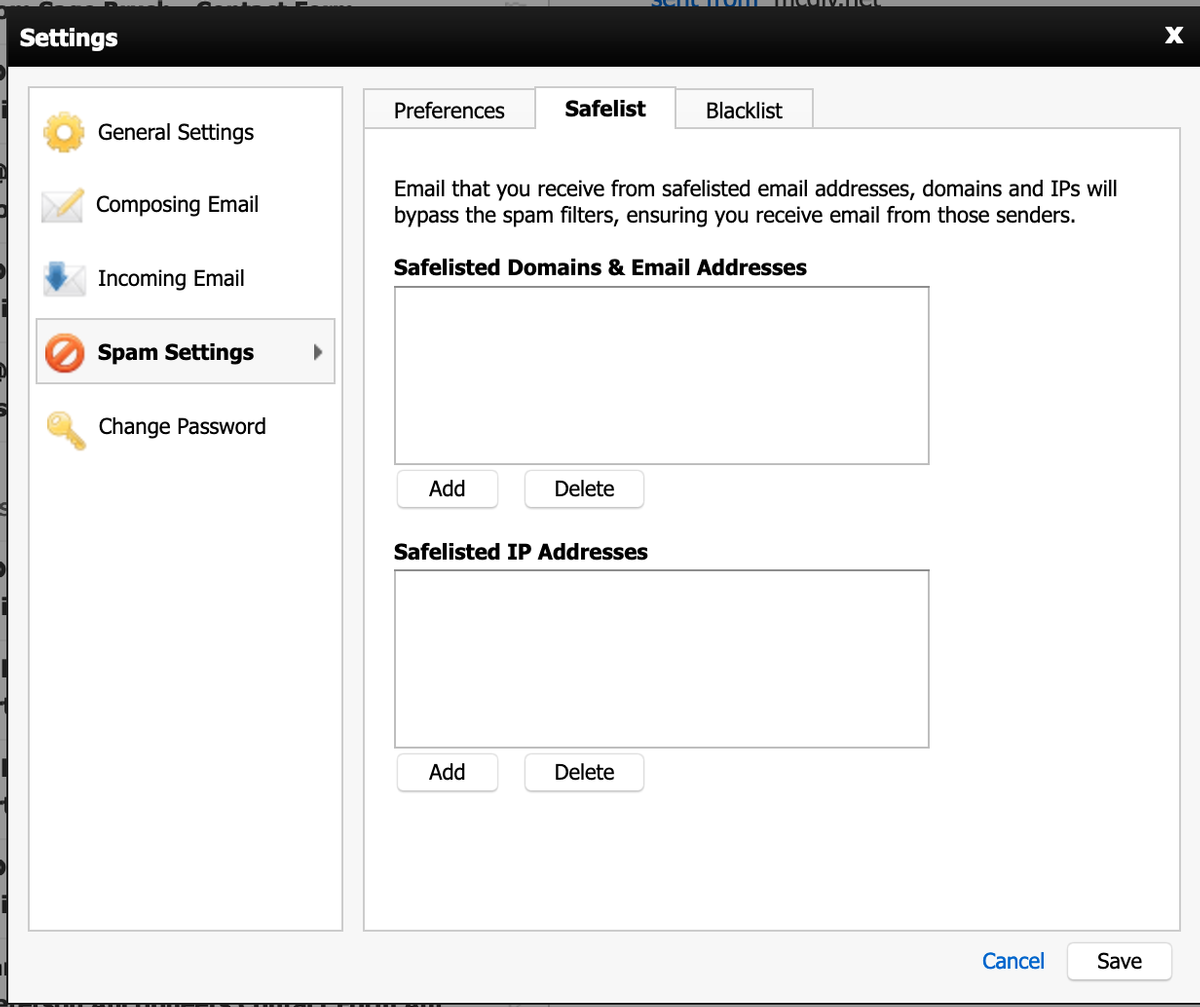 Why am I getting so much junk mail in my inbox?
We get customers emailing us often that they think their email has been hacked, a email that doesn't make sense, junk mail / SPAM email in their inbox. More than likely, it's just a piece of junk mail. It's not any different than getting junk mail in your post office box. We use Rackspace as one of our email providers (https://www.rackspace.com/en-us) so junk emails do get through their spam filter.
Typically, just mouse over the link (don't click on it) and view the email. It's pretty obvious it's junk.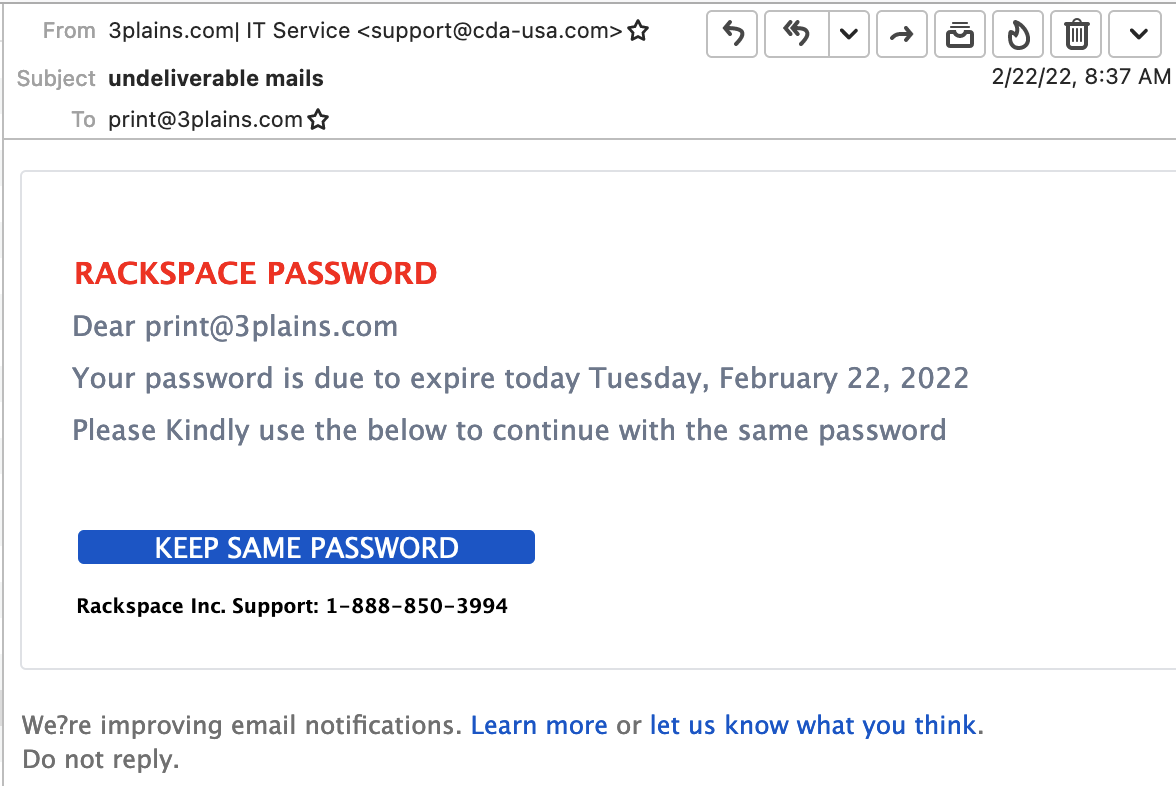 Notice the link when you mouse over "Keep Same Password". It's not legitimate.
If you are not sure if the junk email is legit or not, you can typically Google some of the body of the text and find out. Here is a example, try Googling "I'm a programmer who cracked your email account and device about half year ago.You entered a password on one of the insecure site you visited, and I catched it." You will see a lot of results, so obviously other people are getting it too. Here is a article I found when I Googled that: https://www.pcrisk.com/removal-guides/13942-im-a-programmer-who-cracked-your-email-scam
If a email looks suspicions or doesn't make sense, just flag it as junk/SPAM. More than likely you did not get hacked and it's just junk mail/spam. Hacked can mean so many things and typically if you do get "hacked" I find it's users that use a PC and get their PC hacked/compromised and then that program can grab your email password off your computer and then they have the password. Typically, that's the only way they can get your password.
It comes down to common sense, so use a bit of that and you will be just fine.
Still need help or don't want to DIY?

We have maintenance service and website update packages available. Please fill out a ticket and a 3plains representative will reach out to you with details on pricing and packages.
Back to Email