>
>
>
Set 3plains as a Facebook Administrator
Set 3plains as a Facebook Administrator
How to set 3plains as a Facebook Administrator if we are doing digital marketing for your company.
1st - Login to your Facebook Company Page (Not your Facebook Profile) and click the "Settings" link near the top of the page.
2nd - On the left side of your screen, you will see a navigation bar. Click on "Page Roles".
3rd - You will see a text field that says "specify a Email Address" (ryan@3plains.com) and make sure to hit the dropdown as "Admin".
Hit Save
That's it. Now we can make changes to your company Facebook page.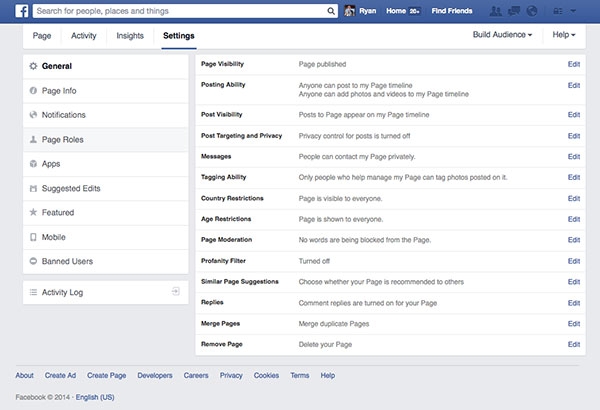 Still need help or don't want to DIY?

We have maintenance service and website update packages available. Please fill out a ticket and a 3plains representative will reach out to you with details on pricing and packages.
Back to Marketing