>
>
>
Add a Instagram post on a Laptop / Desktop PC
Add a Instagram post on a Laptop / Desktop PC
For those of us who don't want to update our phones or tablet, we still have the ability to post from our Mac or PC. Follow the instructions below to get started.
https://www.hopperhq.com/blog/how-to-post-to-instagram-from-pc-mac/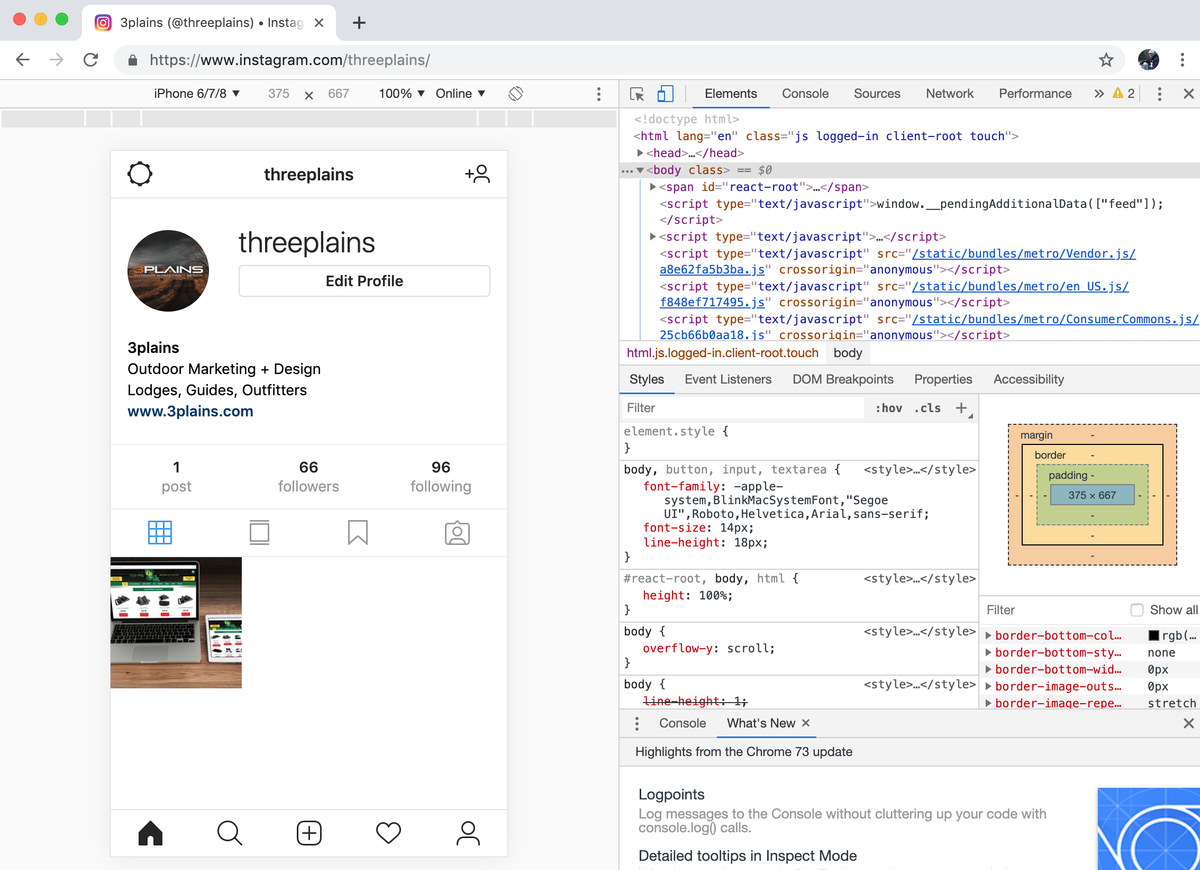 Still need help or don't want to DIY?

We have maintenance service and website update packages available. Please fill out a ticket and a 3plains representative will reach out to you with details on pricing and packages.
Back to Marketing