>
>
>
Website just relaunched
Website just relaunched
My website just launched and/or relaunched and I'm not seeing the new website or in Google. What is the reason for this? There are several different things this could mean, as every website launch is a little bit different.
1. Clear Your Computer/iPad/iPhone/Android Browser Cache
You may be seeing your old website still because your browser is caching your old website. The reason for this is "caching," which is something the browser on your computer, tablet, or mobile phone does when you visit a website. In order to speed up load times for a website, your browser caches or stores certain information (snapshots) of pages you visit so the next time you come back to the website much of the same data is already stored on your computer in your browser. Style sheets and images are stored so when you hit a different page your device doesn't need to download all the same data from the server, it simply grabs it from your "cache." The problem with this is if you've visited your site recently before updating, the browser is still pulling the same cache data even after you update your website design, which results in the Picasso because a new style sheet or image isn't getting downloaded from the server. How do we solve this? Simply clear your browser cache and all the new data will be pulled down. Read more here.
2. Local ISP DNS Cache
Every website takes 24-48 hours for DNS propagation and can take up to 72 hours. Your local Internet Service Provider (ISP) caches at a local level to speed up the broadband internet for everyone in the area or your community. Every ISP caches. To read more about ISP DNS caching, read here.
3. Google Results
If #1/#2 are not the problem, you could be referring to your Google Results are still showing old data from the old website. Google and other search engines take time to work. You will need to let them work and do their thing. So, how do you let people know you exist? Check back in google in 1-2 weeks and your website will more than likely have propagated through the search engines and Google will be showing when you search your name. Every website 3plains launches, we launch with Google Webmaster Tools / Search Console and hence submit your website to Google. So be patient and your website will show up
Let's take a look at a example at the Google "Search Engine Result Pages" (Google SERPS). If you look at the example below, you can Google the business name in question: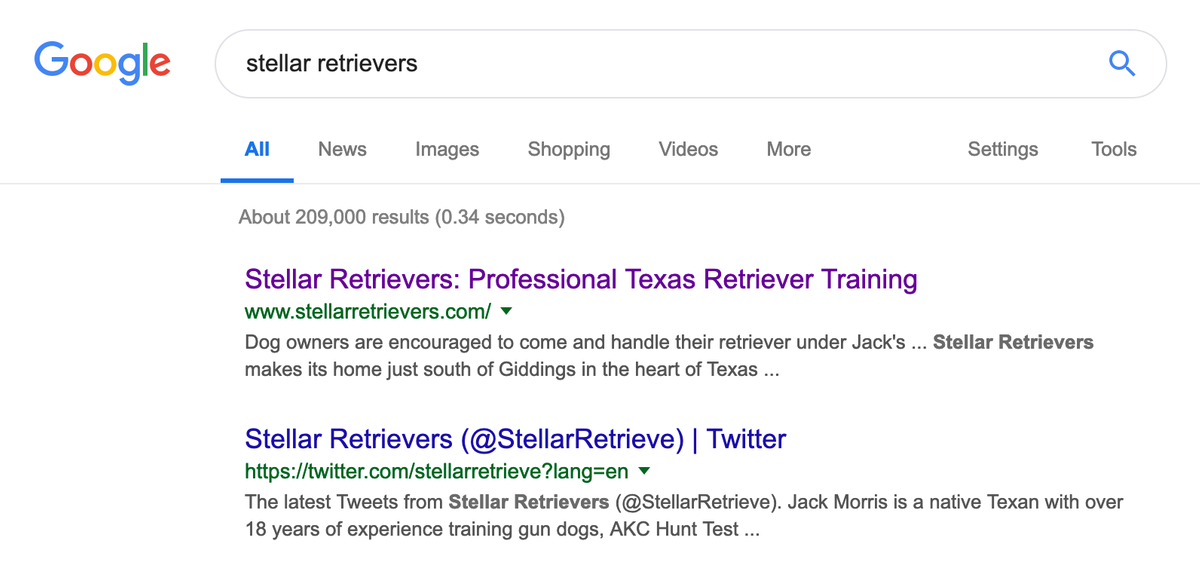 Click the down arrow next to the website and hit the "Cached" button.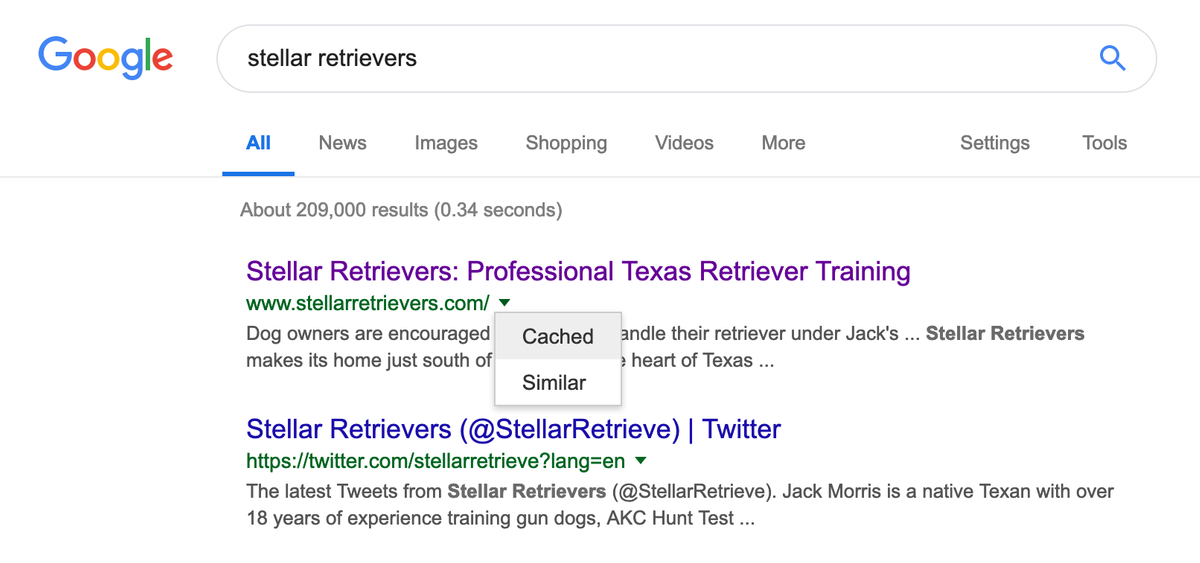 You will see in this example, that the old website is still showing up (however without the design style sheet, so it looks a bit different). If it's the new website, you will see the new version if you hit the cache button and it's showing up. That would mean your new website is starting to get picked up by Google. If not, the website will still need more time.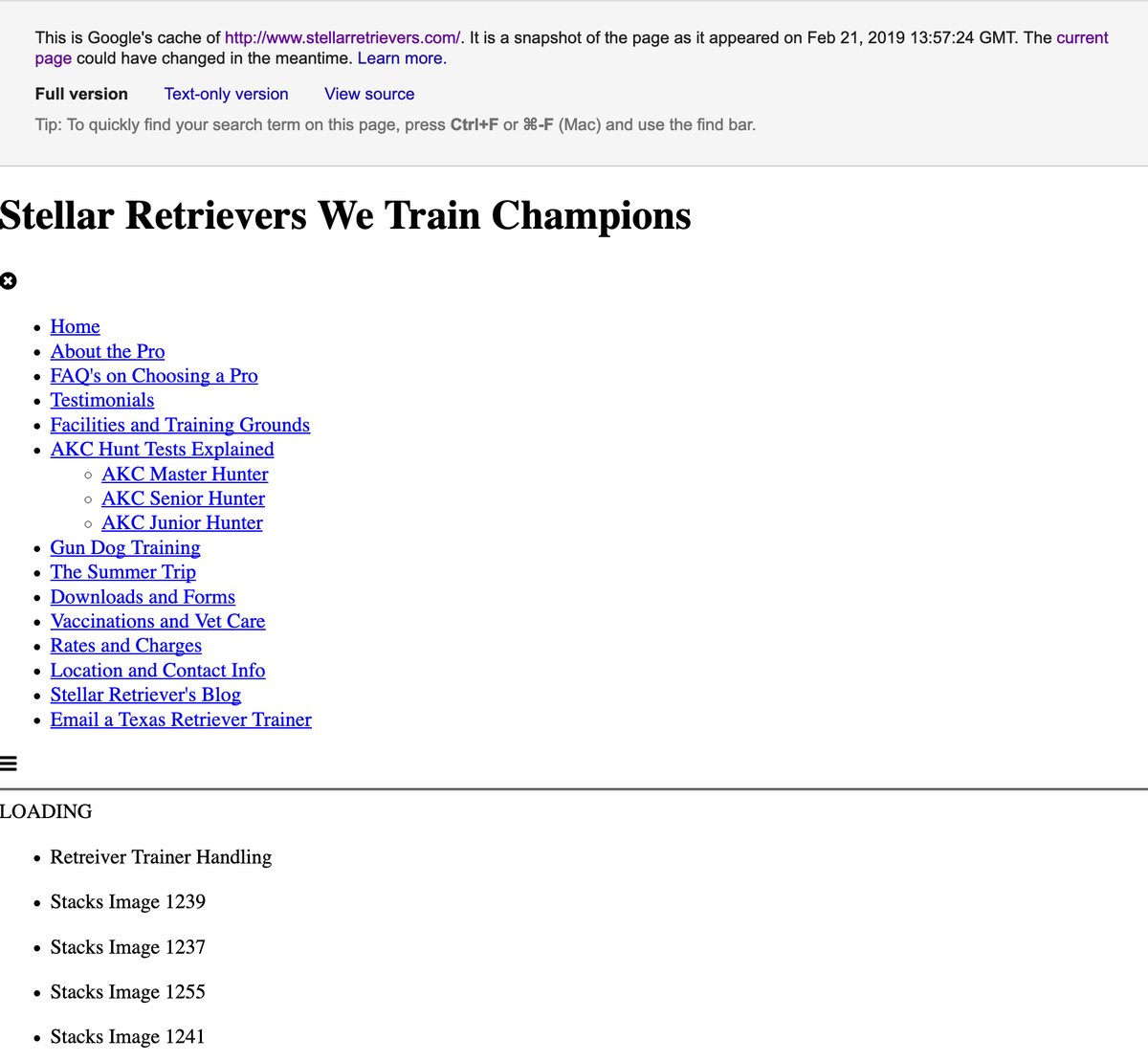 The other way you can see, is if you type in - "site:yourcompanyurl.com" in Google and see if the new pages are starting to get indexed. If you have a large website, this will take more time. We apply 301 redirects and submit a XML site map upon most website relaunches depending on the website package you may have purchased. If you purchased marketing package, we provide a step-by-step process in launching your new website so you won't lose any traffic when cutting over to the newly built website from 3plains. We apply what is known as 301 redirects to your old website pages and pass the page ranking power onto the new pages. Most quality SEO companies should do this or at least make you aware of the process. Read more here on the 301 redirect process. Our step-by-step process for launching your new website included:
Map URLs and redirects (view below grid)
Submit XML Site Map to Google (site-map.xml)
Fix crawl errors in Google Search Console (formerly called Google Webmaster Tools)
Monitor web traffic in Google Analytics
Example 301 redirects 3plains completes upon launch: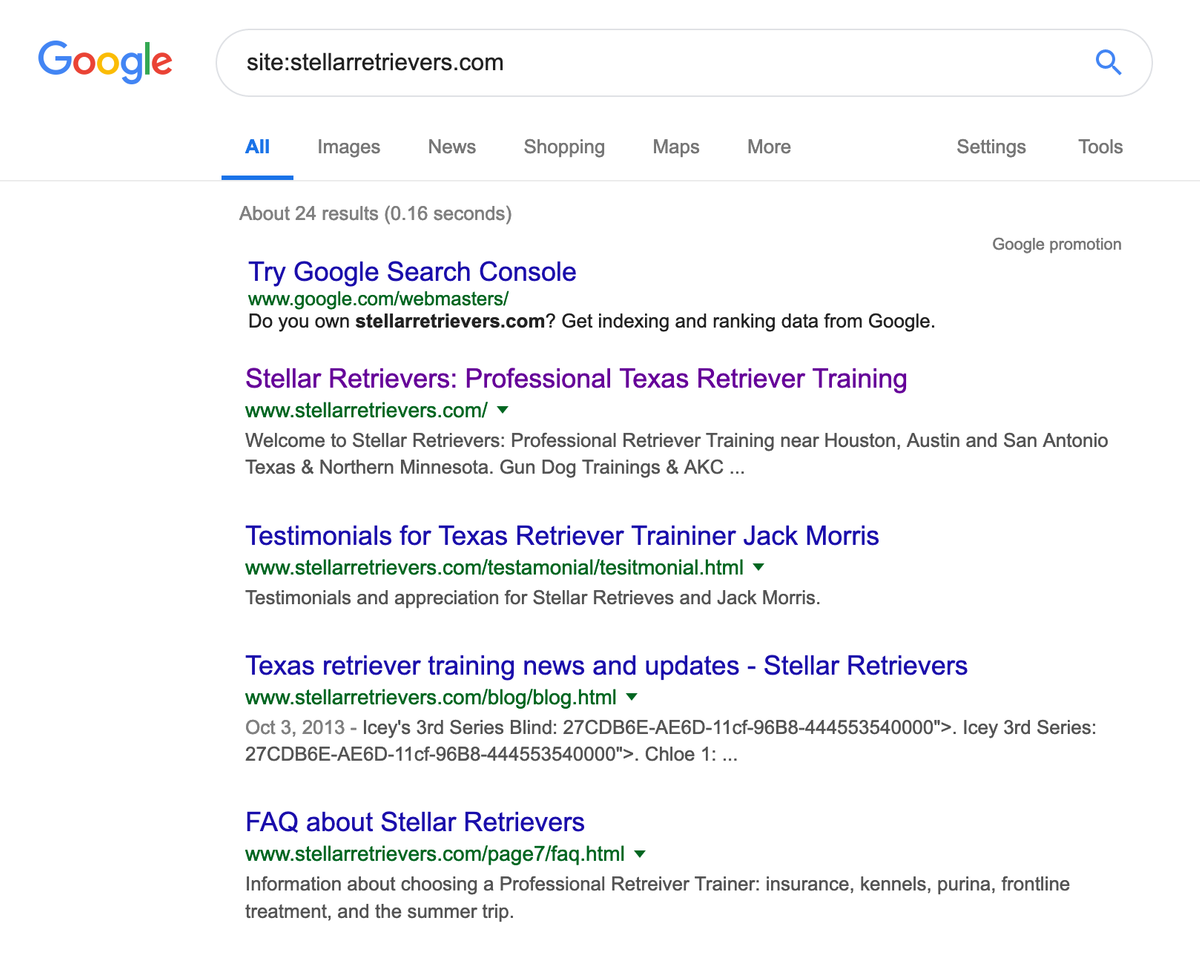 Bing.com pages from the old website with 301 redirects applied. In due time, these will disappear from the Bing.com results. They may take days, weeks or months. Typically, figure 1-3 months to be safe.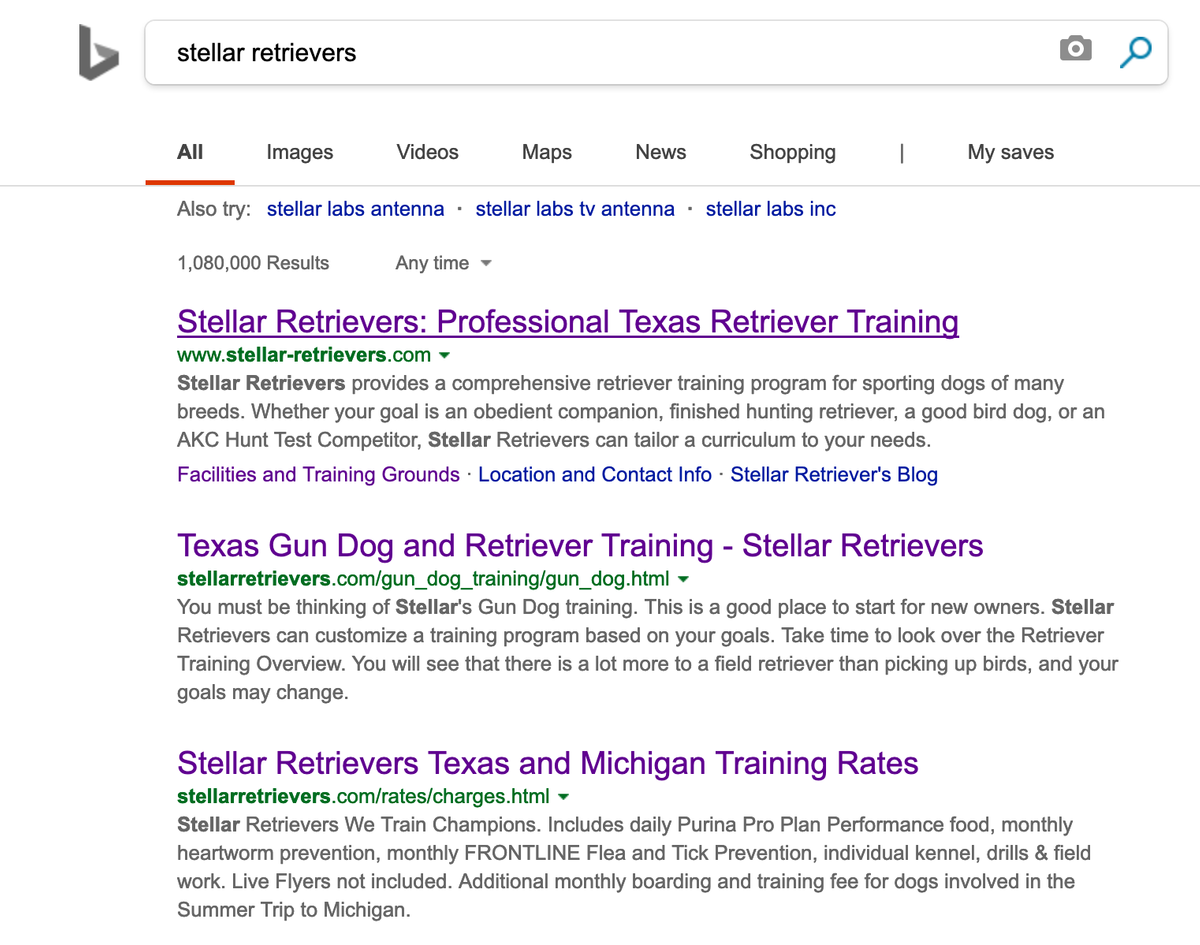 Remember, Google takes time to work and we have put the proper steps in to make this happen. Things take time, so be patient.
Still need help or don't want to DIY?

We have maintenance service and website update packages available. Please fill out a ticket and a 3plains representative will reach out to you with details on pricing and packages.
Back to Marketing