Dog Breeder Logo Design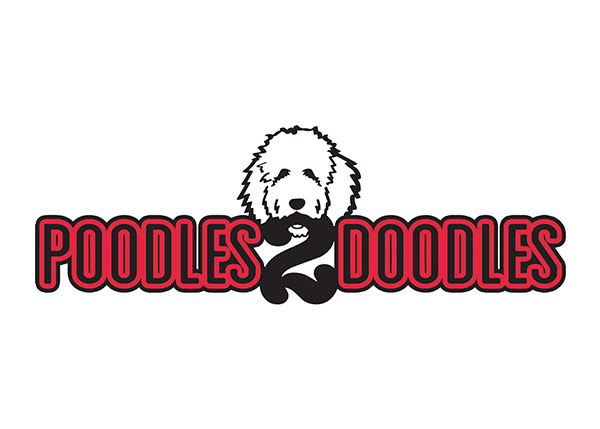 Poodles 2 Doodles logo features a doodle puppy in the middle above the 2 in black. The text Poodles 2 Doodles in Red/Black rounding out Jill's new brand for her company. The Poodles 2 Doodles logo represents her cross breeding of poodles to her Bernedoodles, Goldendoodles and Sheepadoodles. Poodles 2 Doodles has been in business for a while and we are happy to give them a brand representative of the company they run. Jill requested the high resolution photos right away so she could get her brand on merchandise and promo items. A great looking breeder logo!

Company: Poodles 2 Doodles
Location: Alton, Iowa
Category: Dog Breeder
Services: Logo Design
Description: Poodles 2 Doodles breeds Bernedoodle, Goldendoodle, Pomsky and Sheepadoodle puppies. Their philosophy is to give the very best to the puppies in nutrition, love, people oriented experiences, and cleanliness.

Back to Projects