Australian Hunting Outfitter Brochure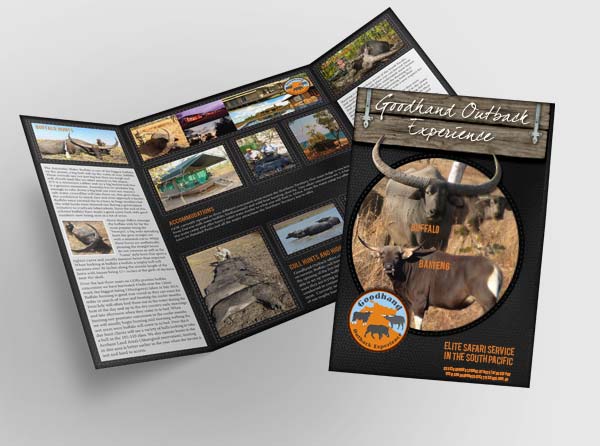 Our first Australian hunting outfitter gateway brochure design features a buffalo and banteng on the front side of the brochure. Opening it up, there are three panels. Left side is about his buffalo hunts, right side banteng hunts and in the middle panel, accommodations and cull hunts and high volume shooting information/photos. On the back of the brochure is a picture of Carl Goodhand, a little about him, map of Australia where he's located, how to get there along with firearms permits.

Client: Goodhand Outback Experience
Location: Australia
Category: Hunting
Services: Brochure Design
Description: Goodhand Outback Experience was founded by Karl Goodhand a Northern Territory local for more than 30 years. Working exclusively as a professional hunter for the last ten years has built on this foundation and his local knowledge is second to none, playing an intricate role when identifying and negotiating the contracts for his hunting concessions. Karl is a passionate hunter himself and has traveled across the world in search of game. Interacting with hunters and outfitters across the world had helped Karl refine his own camps, equipment and hunting knowledge to improve the quality of his own outfit.
Back to Projects