3plains Custom Logo Design
A logo is a graphic element, symbol, or icon designed to serve as the brand of a company. Well-designed custom logos elicit an immediate reaction from prospective clients, encouraging them to learn more about the product and establish contact with your company. Logos can be used on everything from websites and brochures to business cards and vehicle graphics. Due to a logo's versatility and ability to brand the company, the design of a logo is just as important as the company's name.
When looking for a company to design your logo, you want to be sure to find one that is a good fit for you and your business. You want to hire a design company that understands your business, its services, and how your logo will make an impact. It is important to find a designer you can easily communicate with and form a partnership with. In the end, your new custom logo becomes a reflection of your company and should capture the essence of your business and what it stands for.
3plains Custom Logo Design Packages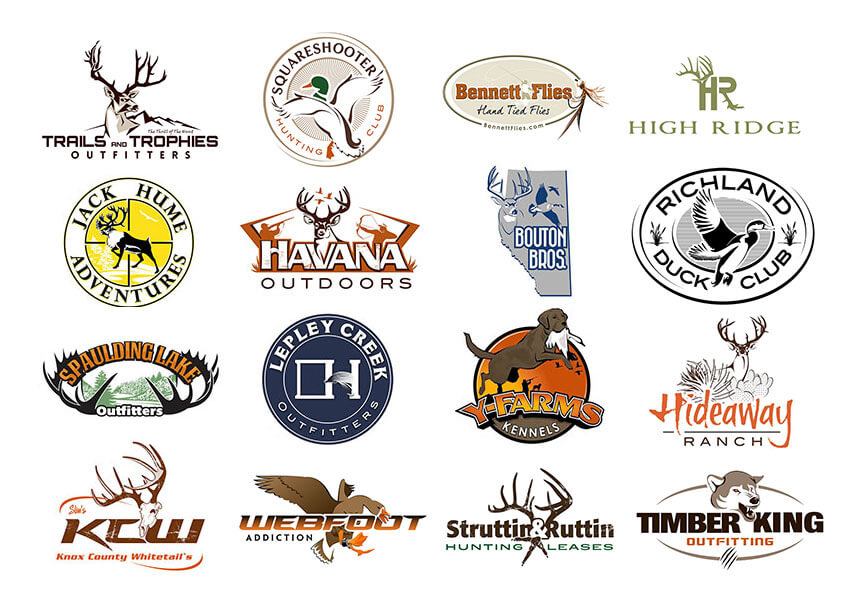 What's Included:
Custom graphics of animals, objects, or persons done per your specifications
Custom stylized font and logo layout
Exclusive rights to your logo and layout design
5 High-Resolution files
Since all of our logos are custom and handcrafted for each customer, we need an idea of what you are looking for in a logo before we can quote you a price.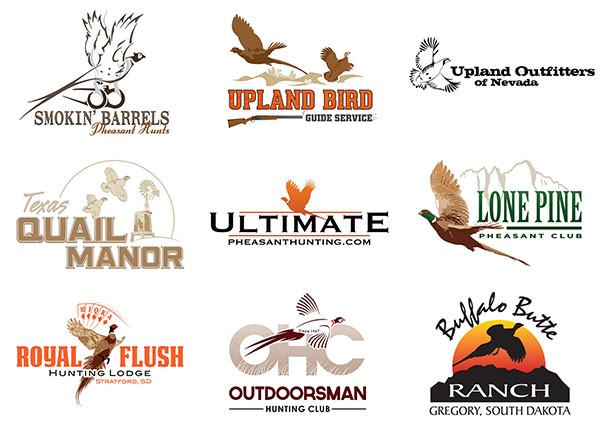 Why 3plains for your Logo?
Unlike many of our competitors, our custom logos are handcrafted for your business. This means your logo doesn't come from a giant catalog of pre-made logos and logo elements. We have very talented designers that work with you to create the perfect logo for your business. We pride ourselves in creating truly one-of-a-kind logos that will help you stand out from the crowd. When it comes to branding your company, these logos will have that personal touch and feel you are looking for.
As the leader in outdoor industry website and logo design, 3plains is inherently interested in your business. We all are involved with hunting, fishing, and communing with nature in one way or another. We understand you and have a great grasp on what works in today's market and what does not. Every day we do our very best to bring our outdoor experiences and philosophies into every project we build. Please take a moment to view our vast online portfolio of past logos.
Logo Design Testimonials
Let our past clientele tell the story on their custom logos or read more at our testimonials page.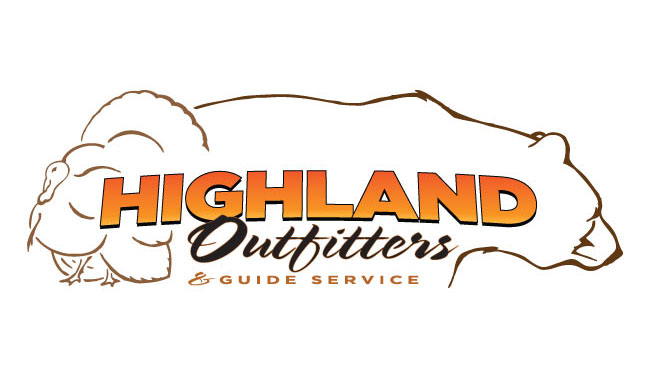 "I have been looking for the "right" logo now for some time. I never got the feeling that the other designers understood what I wanted or needed. Once I spoke to Ryan it was like "bam" he got it and he was able to give me some great ideas to add to it. His knowledge of Logo Design and the Hunting Industry was a great asset to me and helped me get a design that was better than anything I ever imagined. They made it easy. The turnaround time was amazing and their follow-through was flawless."
Kevin Hunt
Highland Outfitters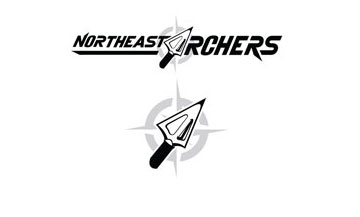 "Admittedly we're not the most artistic three people in the world. So creating a logo has been an ongoing, dragged out, frustrating, and until recently, mostly fruitless discussion since the start of Northeast Archers just 10 months ago. That's right, it took us 10 months to come up with a concept that we were all happy with. Then, as we tried to go solo and create the logo on our own we ran into a new set of problems. Mainly, none of us knew how to create one! But 3plains saved the day. He took our drawings, one from a bar napkin, and created a logo that we are really excited about. Ask Ryan and he'll probably say we were a pleasure to work with and that he enjoyed every minute of it, but I doubt that was really the case. He did an amazing job going back and forth with us until we got it right. We would 3plains for all of your design needs."
Chris Ward
Northeast Archers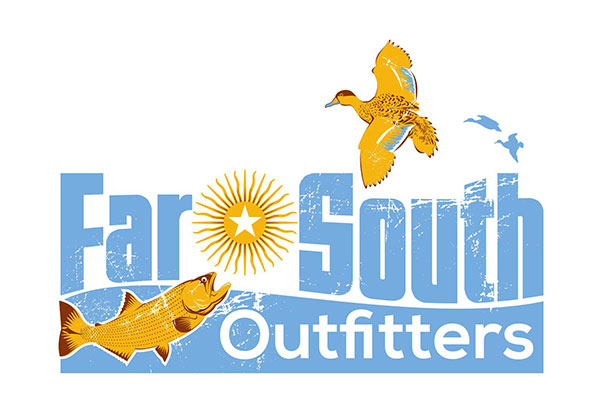 I sent 3plains a few pictures and a very rough idea of what I envisioned for a logo. It was only a matter of days before I got back a first draft that encompassed everything I wanted in my logo and more. I asked for some minor changes, which were handled almost immediately and it was done. The second draft was perfect!
John Leger
Far South Outfitters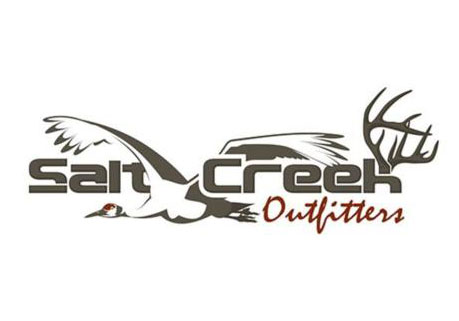 Great people to work with... very courteous and interested in making sure you find the right logo. Turn over time for the sketch ideas was fantastic and the final logo far exceeded our expectations. They will be first on my list for any future business advertising ideas.
Avery Smith
Salt Creek Outfitters
The 3plains Process vs. the Competition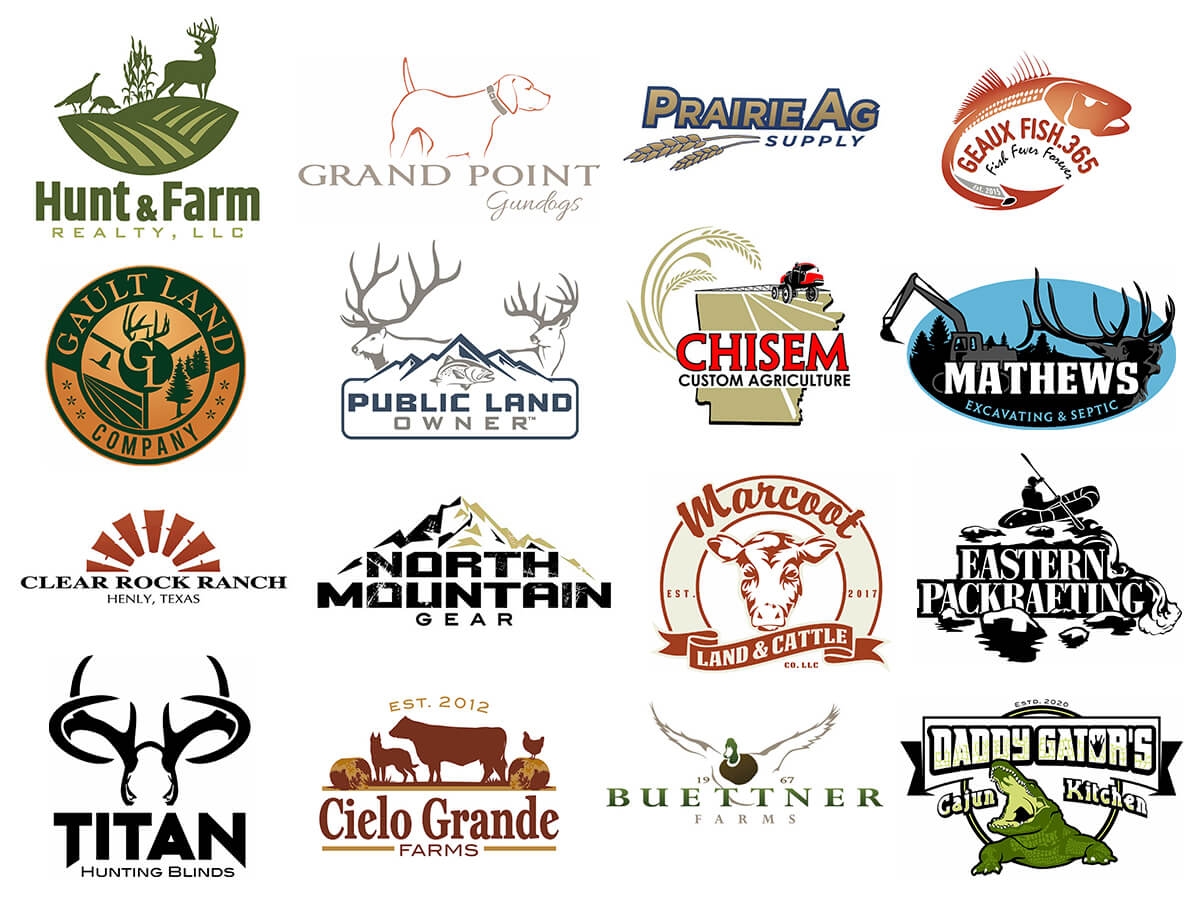 1. We have a detailed process
In addition to building a custom logo for our clients, we have a detailed and organized process we go through from start to finish for our customers. From the moment you sign off on a logo project to the back and forth conception to the final delivery of your logo, we have it all organized.
2. We have been doing this since 2003
In addition, we are no fly-by-night company. We have had past customers lose all their digital files from as far back as 2008. They contacted us and we had the files they needed. We have worked with several clients who had their local design shop or freelance designer lose their digital files or give the client the wrong logos, so we had to build the logos from scratch again.
3. Logos get stolen and infringed often
Things have been stolen and infringed upon since the dawn of time - that goes for your logo and brand. Knowing how to protect your logo and how to copyright your logo is something we recommend. We have all the proper links and documents we hand off to you upon delivering your logo.
4. We are not a cheap crowdsourcing or "5 dollar logo shop"
Our logos are handcrafted for your company. Even if your ideal concept is similar to a logo we've designed in the past, we will make sure to use a different deer head, duck, fish, dog, or what-have-you in order to ensure your brand's authenticity. We have built so many outdoor, hunting and fishing logos, but we are still very careful of the resources we are using. We have even rejected whitetail buck photo submissions if the client can't tell us where the photo came from. We have countless examples you can read on our logo design blog.
A Strong Logo For Your Company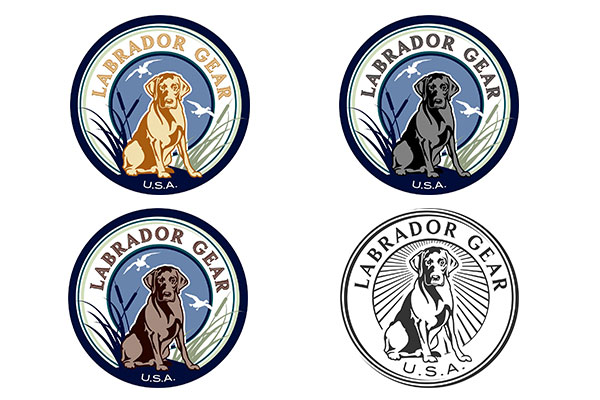 A strong logo is not only the face of your company, your logo also affects brand recognition and marketing strategies. Your logo gives people the first impression they will have of you and your business, so you want to make sure the logo reflects your identity, tone, and service.
In addition to being the brand for your company, your logo must look good on a variety of promotional materials including letterhead, business cards, signs, stickers, magnets, or even a website. Make sure your logo is versatile. A good logo is what helps the public remember your business. The right logo can be one of your strongest marketing tools and is worth an investment.
Click on the Get a Quote button to get started.