Duck/Waterfowl Club Logo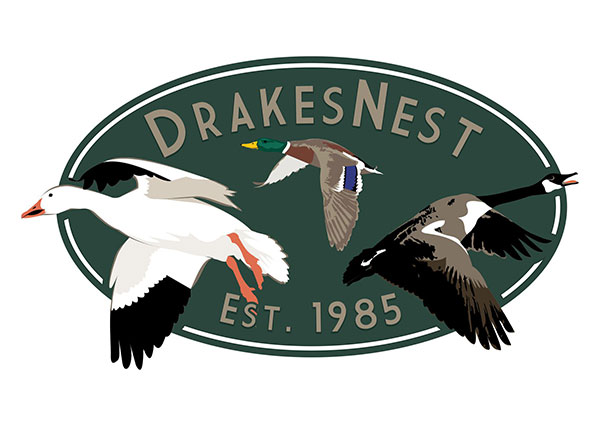 Tim, tried a couple different local designers that didn't work out and couldn't get the look he was going for. We find this is pretty common since non hunting graphic designers don't quite understand the outdoors and the hunting industry. Tim just wanted something with color and the species he guides for: snow geese, mallards and canada goose. He was very happy with the end result.

Company: DrakesNest
Location: Nebraska
Category: Waterfowl Hunting Club
Type: Logo Design
Description: A exclusive hunting club in Central Nebraska, with 180 acres of prime hunting land on the Platte River. The club is exclusive as the membership is kept low in order to make a more pleasurable experience for the hunter/member.
Back to Projects