Arizona Trophy Hunting Website Design & SEO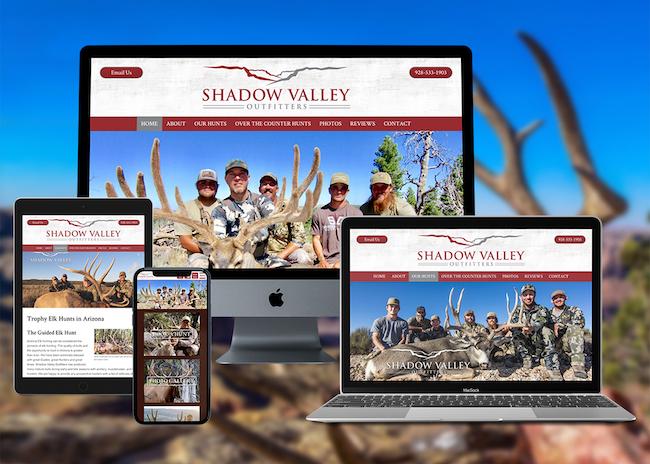 Shadow Valley Outfitters was created in 2015 to offer hunting clients a more personalized approach to the guided and outfitted hunting experience. Founders Bob Dykeman, Pat McCarty and Ben Brochu worked for some of the largest hunting outfitters in the state of Arizona and chose to walk away to start their own outfitting business that provided more personalized approach to trophy big game hunting.
Their business model is based around building relationships with clients before they arrive in camp, working extremely hard, and truly enjoying time together with guests during the hunt. In fact, it is very common for many of their past clients return the following year just to hang out in camp and help the other hunters in search of a trophy elk, mule deer, Coues deer, or pronghorn antelope harvest.
In January of 2020, 3plains was able to produce a visually stunning Arizona big game trophy hunting website while immediately implementing an aggressive SEO & internet marketing campaign to help Shadow Valley Outfitters book more hunts.
Client: Shadow Valley Outfitters
Location: Prescott, Arizona
Category: Hunting
Services: Website Design, SEO
Website: www.shadowvalleyoutfitters.com
Back to Projects