Missouri Bootheel Waterfowl Hunting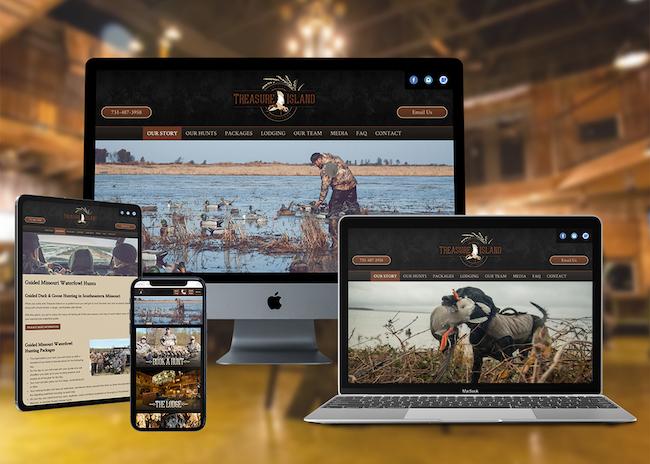 Our newest Mississippi Flyway waterfowl outfitting client of 2020 provides another textbook example of how amazing photography enhances the overall user experience of a website. The working class southern gentlemen at Treasure Island Outfitters have been educated in land sustainability and habitat management since birth.
Through their extensive network of fellow farmers and land owners, this talented brotherhood of young guns decided to pool together their resources and start a duck & goose hunting outfitter business in the most competitive waterfowl hunting market in the United States.
Nearly booked to capacity for the upcoming season, Head Guide, Marshall Pearson, came to 3plains wanting to establish his brand on the internet. He knew exactly what he needed to do in order to compete against the heavyweights in the region online, and his attention to the smallest of details in building his brand is guaranteed to carry over in how he caters to his clients for years to come.
Client: Treasure Island Outfitters
Location: Southeastern Missouri
Category: Hunting, Outfitters
Services: Website Design, Logo Design, SEO
Website: www.treasureislandducks.com
Back to Projects