Fishing Website Design
3plains offers great looking fishing websites that produce results. Simply put, the goal of our fishing websites is to produce more bookings for your fishing business. Our design services include websites, custom drawn fishing logos, print design, top-ranking fishing SEO results. We are your one-stop-shop for marketing services. If you are a fishing lodge, outfitter, or guide looking for a new website, call us. It's time to ask yourself - are you ready to take your web presence to the next level?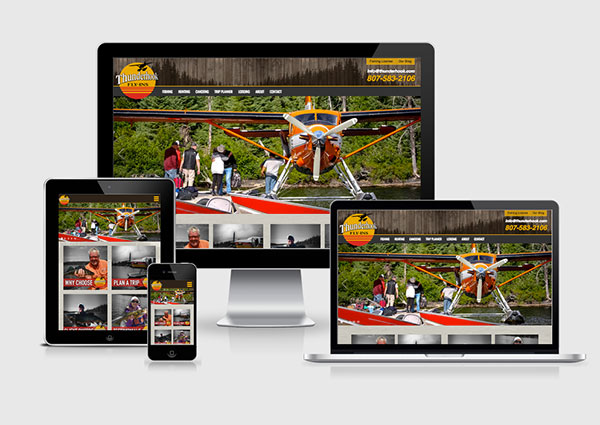 Web Design for Fishing Guides, Lodges, Charters
Owning a fishing guide service or lodge is a large enough task, having to design a website is something you should leave to the professionals at 3plains. At 3plains, we design, create and manage custom fishing websites across North America, and we know what it takes to get people to notice your fishing guide service / lodge.
Our creative design is no secret, but what we do know when creating your fishing lodge website is, holding a perspective clients attention, easy and seamless navigation throughout the website, and architecting each fishing website to take advantage of SEO practices.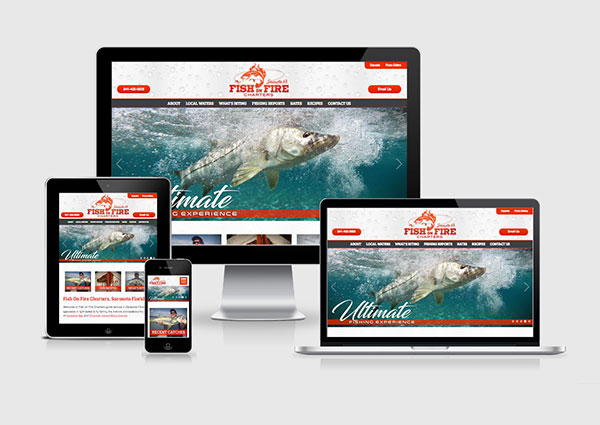 Fishing Guides/Outfitters/Charter Websites
As fishing guides and outfitters, one of the best forms of advertising can be a custom fishing guide website design by 3plains. We can customize your website to your fishing needs. Whether this fishing website design needs to be complex or simple, we have a website design for your fishing charter service that fits your budget.
While there are many options for your fishing charter website, the number one goal is to land you more clients. Take a peek at our fishing guide website designs, or packages. We are sure to find something to fit your needs.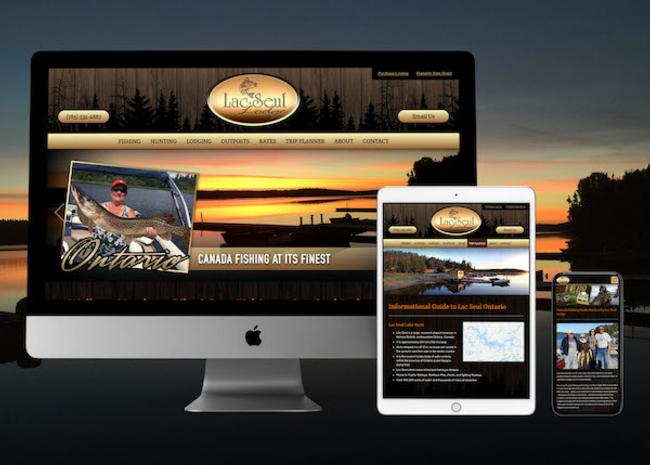 Fishing Website CMS & Hosting
You have your fishing website built, however how do you control it? How easy is it to add photos, update your fishing rates, or add recent news about that trophy walleye you just caught? If you have 3plains custom management system, you could of made those changes as quick as logging into your email or Facebook. Here at 3plains we run a custom management system for our fishing guide sites that allows you the owner to make the changes to your fishing website 24-7. Take a peek at our site management page, or if you do not have the time or knowledge to update your site, check out our marketing options which allow you to send us information to update your website with.
Fishing SEO | First Page Google Rankings
One question we get asked all the time is, why should I spend money on SEO for my fishing guide service/charter fishing business? The answer is simple; the days of simply having a website and expecting results are long gone. If you aren't showing up on the first page of search results with your fishing lodge, it's very unlikely you'll get those phone calls and emails that ultimately become sales.
Finding a good SEO is very difficult—even if you were okay with spending thousands. There are so many fakers out there it embarrasses the whole industry. I honestly feel so bad for people who are trying to find a good SEO without any kind of recommendation. More often than not, potential SEO clients are forced to take the word of SEOs because they don't know any better, and that leaves room for fast-talking scammers online. Whenever possible, try to go with a brand name that is associated and real people who recommend the service. We at 3plains have been doing SEO for years and have many, many returning customers. We can provide any recommendation.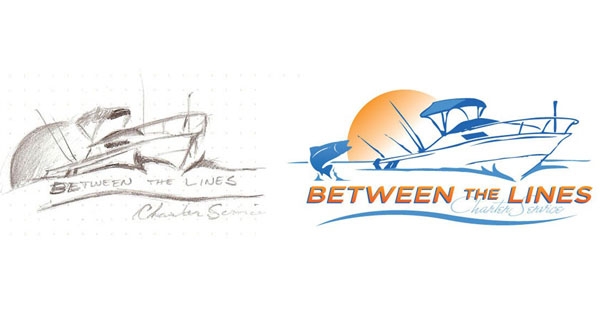 Custom Design Fishing Logos
Branding your fishing guide service is important. That is why when looking for the right fishing logo design professional you should find a designer that knows the fishing industry. Here at 3plains, our design staff knows fishing. We know fishing because we fish, hunt, enjoy the outdoors just like each and every one of your perspective clients. So we know what works in for fishing guides and outfitters logos, and what will not. Read a blog post by our logo designer on how he will work with you to create the fishing logo you want.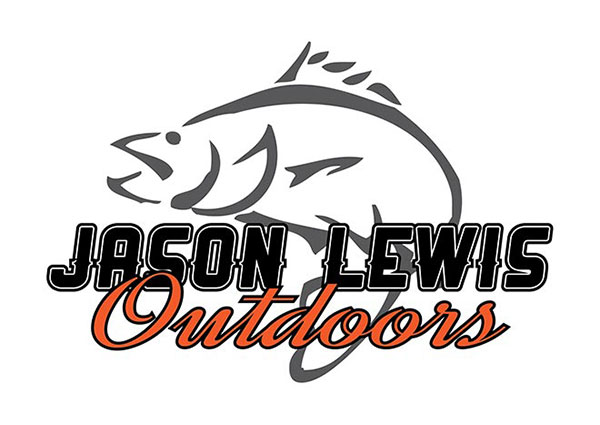 Semi-Custom/Stock Fishing Logos
How about a fishing logo design on a budget? Check out some of our semi-custom fishing logos and avoid the cheap, crappy logos on the internet. Here is a library of 3plains semi-custom logos where you can get a affordable logo at a discount. Logos for under $200 bucks and ready to be trademarked and copyrighted for you. Click the logo packages for more details.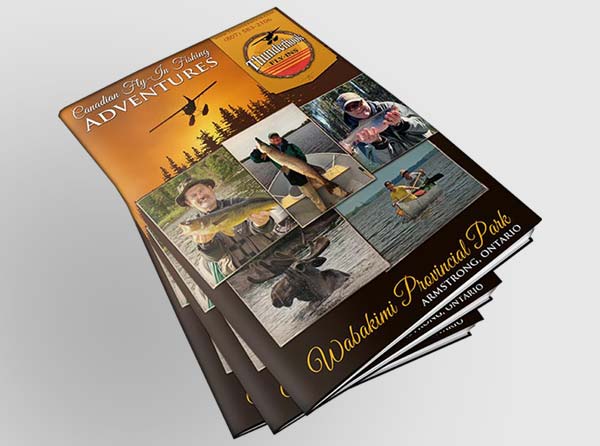 Creative Design: Brochures, Business Cards, Etc.
After a client has visited your fishing lodge, or possibly spent a day out on your fishing charter chasing saltwater fish. Keeping the connection or report with that client is important. This connection can lead to future business, and or referrals. At 3plains we suggest mailing out a postcard to every fishing client. The more times you fishing logo, and or brand is in front of a client, the better the chances of additional sales are greater.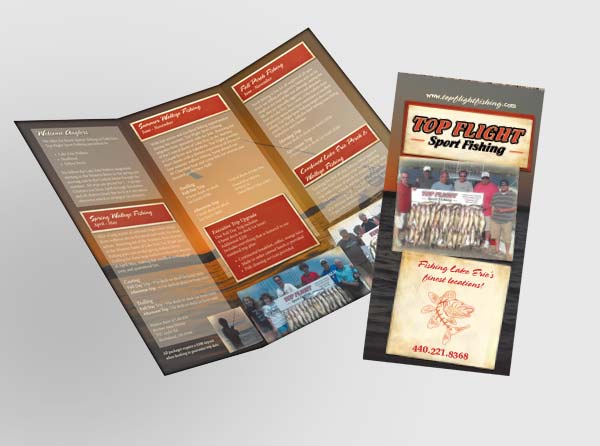 Who is 3plains?
As avid outdoors people and women with professional marketing and web design backgrounds, we first and foremost understand the outdoors industry and how it works. Secondly, we understand your clientele – the target audience that you are trying to reach to sell your goods and services to. Finally, we genuinely care about your business and give you creative and constructive feedback to help your operation. Let us help you on the web. That's our job, and our commitment to you.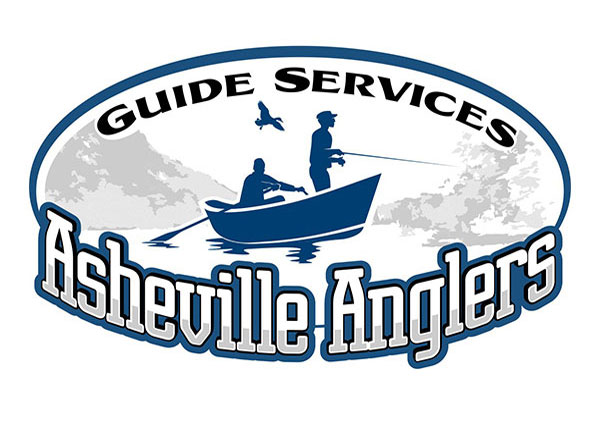 3plains Marketing Services
Whatever species or body of water you fish, we will build and market your website.

Deep Sea Sportfishing: Albacore, Barracuda, Barred Sand Bass, Bigeye Tuna, Blue Shark, Bluefin Tuna, Bonefish, Bonito, Calico Bass, Corbina, Dorado, Halibut, Leopard Shark, Lingcod, Mako Shark, Marlin, Pacific Mackerel, Sheephead, Shortfin Corvina, Shovelnose Guitarfish, Spotfin Croaker, Spotted Bay Bass, Surf Perch, Swordfish, Thresher Shark, Vermillion Rockfish, White Seabass, Yellowfin Croaker, Silver Salmon, King Salmon, Tuna, Sea Bass, Cabezon, Rock Cod, Sea Trout, China Rock, Bonefish, Permit, Sailfish, Roosterfish, Snook, Jacks, Sharks, Snapper, Mutton, Jack Crevalle, Cubera Snapper and more.
Freshwater & Fly-fishing: Northern Pike, Muskie/Muskellunge, Walleye, Largemouth Bass, Smallmouth Bass, Catfish, Yellow Perch, Paddlefish, Black Crappie, Blue Catfish, Bluegill, Bullhead Catfish, Carp, Channel Catfish, Green Sunfish, Rainbow Trout, Redear Sunfish and more.
Fishing Areas & Regions include: Canada fishing, Gulf of Mexico, Pacific Northwest, Pacific Southwest, Alaska charter fishing, Florida fishing, Atlantic fishing, Costa Rica saltwater fishing, Belize and more.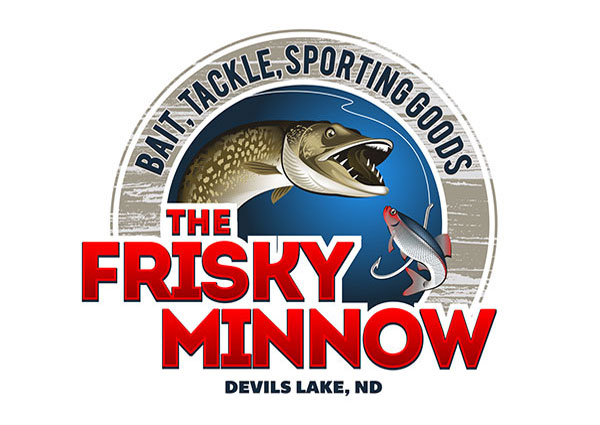 Contact Us for Pricing/Quote
Contact us to get more information, pricing, or to just have a quick conversation with one of our design staff to determine what the best option is for your business. When you are ready to talk to us over the phone, here are a few things will help us understand what you are looking for and ultimately help us determine an accurate cost estimate:
Do you already have a logo/brand designed already for your fishing business?
Are there examples of website you like? What is it you like about them? What don't you like? They can be for any industry, or other outdoor websites.
For new sites, have an idea of what kind of information you would want on individual pages.
For existing sites, what do you want to change?
We bill our hours based on the budget and product we agreed upon with you – we don't pull out numbers out of a hat.
We can fit any budget -- whatever you have to spend, we can work with. We can also extend the cost out to 2 years if necessary.
Fill out the request form receive a call or email back from us. Be sure to indicate when it is convenient to for you to receive a call from us. Or, feel free to call 3plains directly at 612-716-2060.
Email Us