Western Big Game Hunting Website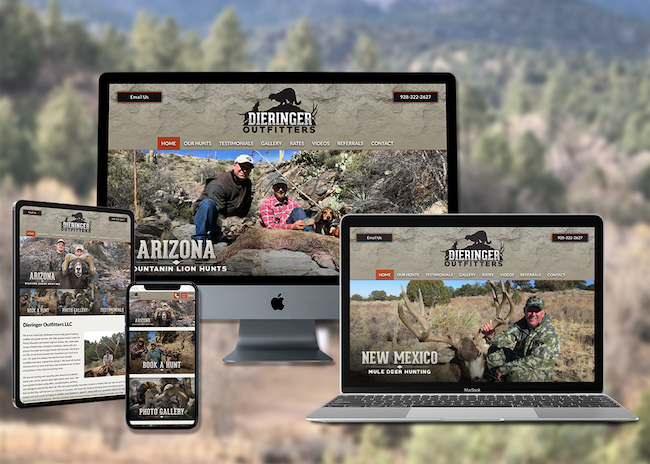 Dieringer Outfitters offers guided trophy hunts for Rocky Mountain and desert bighorn sheep, elk, mule deer, coues whitetail deer, pronghorn antelope, along with dry ground mountain lion/cougar hunts with hounds. Sam Dieringer's reputation is well known among the big game hunting outfitter community, having placed his clients on Pope & Young record harvests over the years.
Having been dealt with an experience shared by so many of our hunting clients, Sam reached out to 3plains prior to the 2020 hunting season due the lack of response that he was receiving from his current web service provider. The 3plains Team jumped at the opportunity eager help, and were able to design a new mobile friendly website while communicating all project details with Sam as he returned from the field following morning hunts.
Client: Dieringer Outfitters
Location: Pima, Arizona
Category: Big Game Hunting
Services: Website Design, Logo Design
Website: www.dieringeroutfitters.com
Back to Projects