Hunting Logo Design | Custom Built Hunting Logos
3plains specializes in custom logo design for hunting lodges, guides, outfitters and more. Our logos are 100% custom drawn and trademarked for each of our customers. Simply put, we build the logo you want. Do you need a professional custom designed logo for your hunting website from scratch? Our 3plains logo designer take your vision and make it a reality. Our logos are 100% custom, drawn up and trademarked for each of our customers.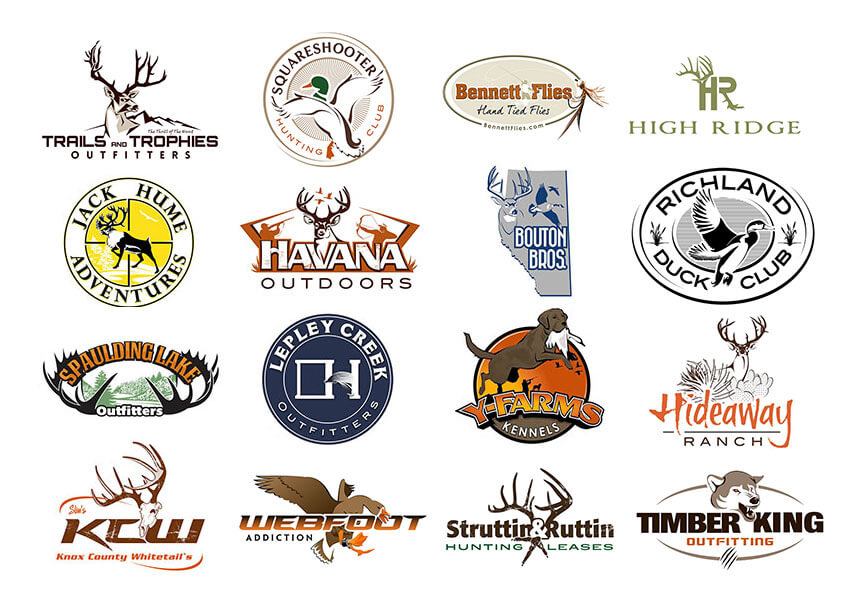 3plains Hunting Logo Design
All of our logos are custom and handcrafted for each customer. We ask that our customers to give us a idea of what you are looking for in a logo before we can quote you a price.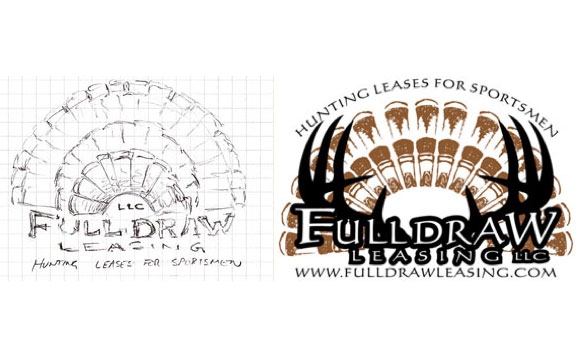 How Do We Concept The Logo You Want?
Read a detailed logo building blog post by our logo designer on how he will work with you to create the hunting logo you want. We take your vision and make it a reality.
Read an article by our designer at 3plains about logo design prices and what you can expect with logo creation and logo designs.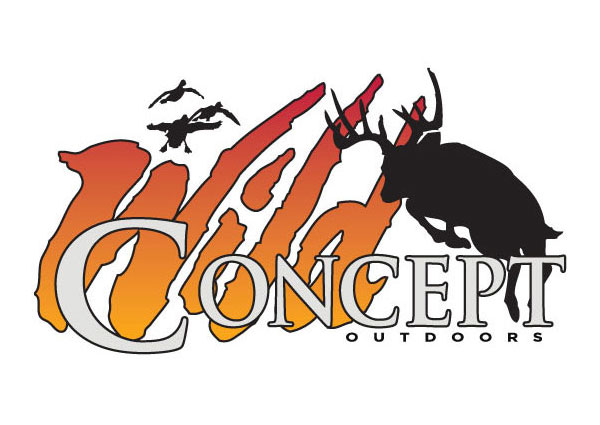 The Importance of a Logo
Your logo is as important as your business name, your phone number, and your web address. Every day, we see hundreds, if not thousands, of logos in mainstream visual marketing outlets (e.g., print and TV). Some of these logos we see so often, and are so ingrained in our memory, that we know within a second who the logo belongs to, be it a soft drink, vehicle, beer, or computer company. 3plains can help elicit the same response from your customers, and potential new customers, with a professionally-designed logo.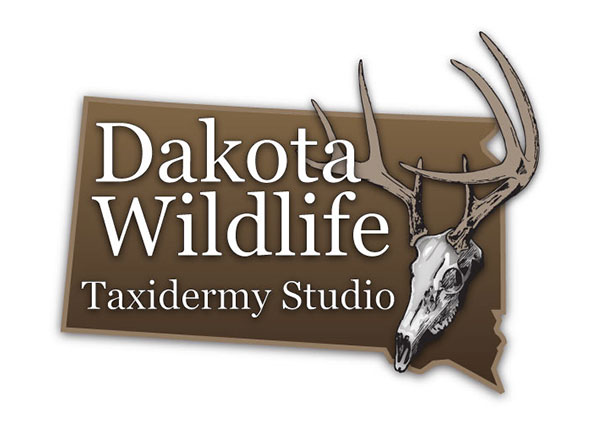 Custom Logo Design Packages
Full Color Vector Logo Package
This package includes:
An initial comprehensive logo form to find out what type of logo you'd like, and any specifics you have in mind.
Rough concepts based on that initial consultation.
Two finished full color .ai and .eps vector files*
Three Hi-Res jpeg, pdf png files for website and other online use.*
*Final files are most often emailed in a .zip compressed folder
Add-On Options
After final approval of a design, any additional creative logo design changes to be billed at our current hourly rates.
A hard copy of your finished logo files can be mailed out to you upon request for an additional fee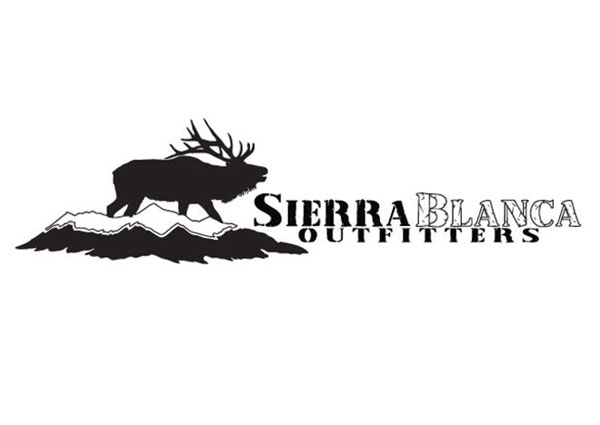 Example Brand and Logo Usage
Take a look at some great uses of customer logos & brands. We really stress the importance of a good logo and a strong brand. A little bit of everything - color, business information, and personal touch go into your logo. Let our designers at 3plains help you create your new logo and image.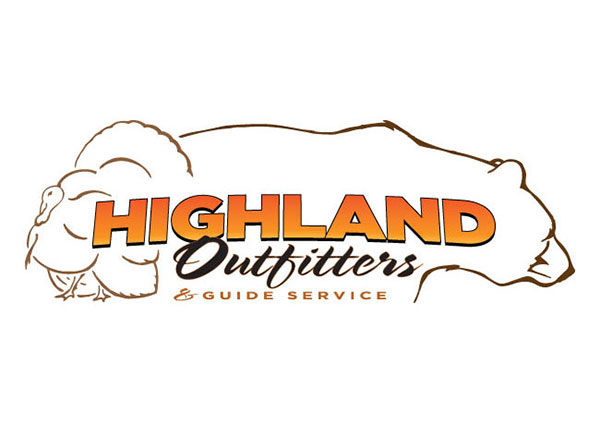 Testimonial - Bear/Turkey Hunting Outfitter
"I have been looking for the "right" logo now for sometime. I never got the feeling that the other designers understood what I wanted or needed. Once I spoke to 3plains it was like "bam" they got it and they also were able to give me some great ideas to add to it. Their knowledge of Logo Design and the Hunting Industry were a great asset to me and helped me get a design that was better then anything I ever imagined. They made it easy. The turn around time was amazing and their follow through was flawless. Guys, keep up the great service and professionalism and I am looking forward to doing more business with you in the future."
Kevin Hunt
Highland Outfitters and Guide Service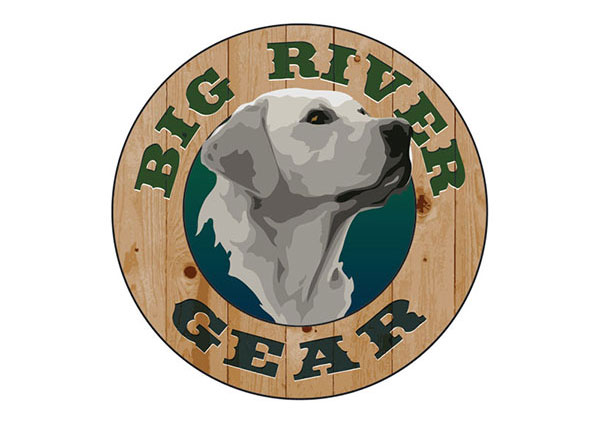 Testimonial - Gun Dog Logo Design
"You don't know how much I appreciate the work you guys did for me! I will refer you to everyone I speak to. If y'all are ever in Tennessee or Arkansas, give me a shout. I have a few NICE duck hunting spots and I would love for y'all to go with me sometime. I am very pleased with 3plains and the work they put into my logo. They created a logo that represents my company and me by using all my ideas in the finished product. The guys at 3plains were very helpful and the customer service was amazing. I am happy to be a client of 3plains and they are welcome to share the duck blind with me anytime! Thanks again guys for a job well done."
Sonny Connell
Big River Gear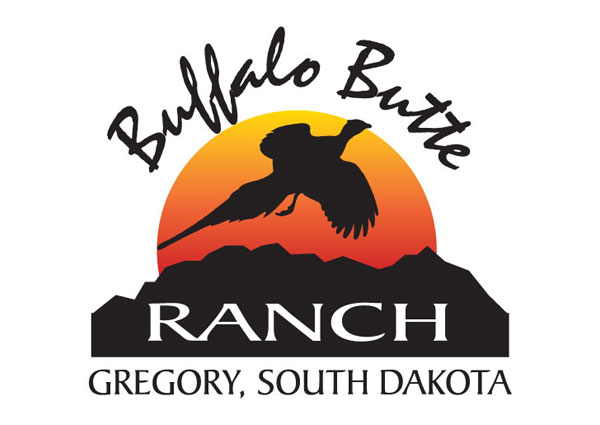 Hunting Industry Logos
3plains provides hunting logo designs for: Pheasant hunting lodges, elk hunting guides, whitetail deer guides, wingshooting lodges, quail plantations, pheasant outfitters, big game guides, turkey, hog hunting, duck hunting guides, waterfowl/goose hunting outfitters, dove hunting, predator, exotic species ranches and more!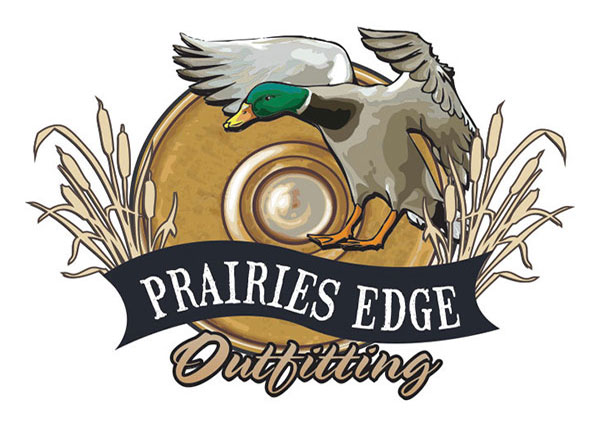 Waterfowl Hunting Logos
View 30 of our best waterfowl, duck and goose hunting logos. Each waterfowl logo is custom and designed to our customers rough ideas.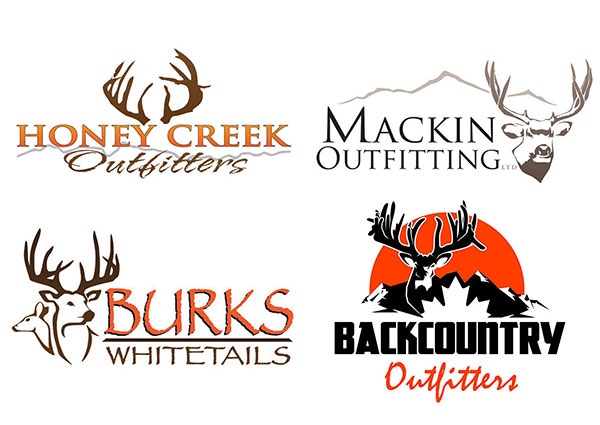 Deer Hunting Logos
30 of our favorite deer hunting logos from our portfolio. Mule deer hunting and whitetail deer hunting photos for guides, outfitters, hunting products and more.
Contact Us for a Custom Quote
Contact us and we will help you through the logo design process, and get you a quote according to what you want. A logo is one of the most important aspects of your business and your identity. Don't miss an opportunity to attract new customers with an attractive, one-of-a-kind logo.