A.J. Davidson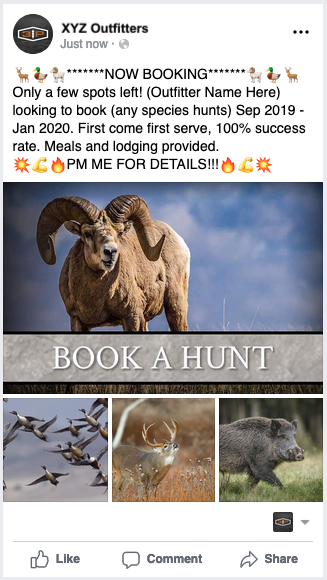 Likes vs Leads: Will Social Media Dependency Kill Your Hunting Business?
August 23, 2019 by A.J. Davidson
We've all witnessed it on social media. Typically observed in the middle of the year once Spring hunting and trade show seasons have come to an end, and outfitters have had time to begin filling out their schedules for the upcoming Fall & Winter hunting seasons. If you're still unclear with where we are going with this, please reference the screen shot image that is featured with this introduction.
Read More