Local Marketing Packages (Google Local)
In a world increasing dominated by smart phones, Mobile & Local Search have become increasing important for businesses. Many small business are not aware of the differences between Google Local and Organic search but local search can be a great way for small businesses to distinguish themselves. Local is not a salvation for all small businesses but for many it can be a space that allows small brands with limited budgets to compete with larger national companies.
Medium or Small businesses may not be able to compete with larger brands on a national level, but can dominate local markets by taking advantage of local search optimization.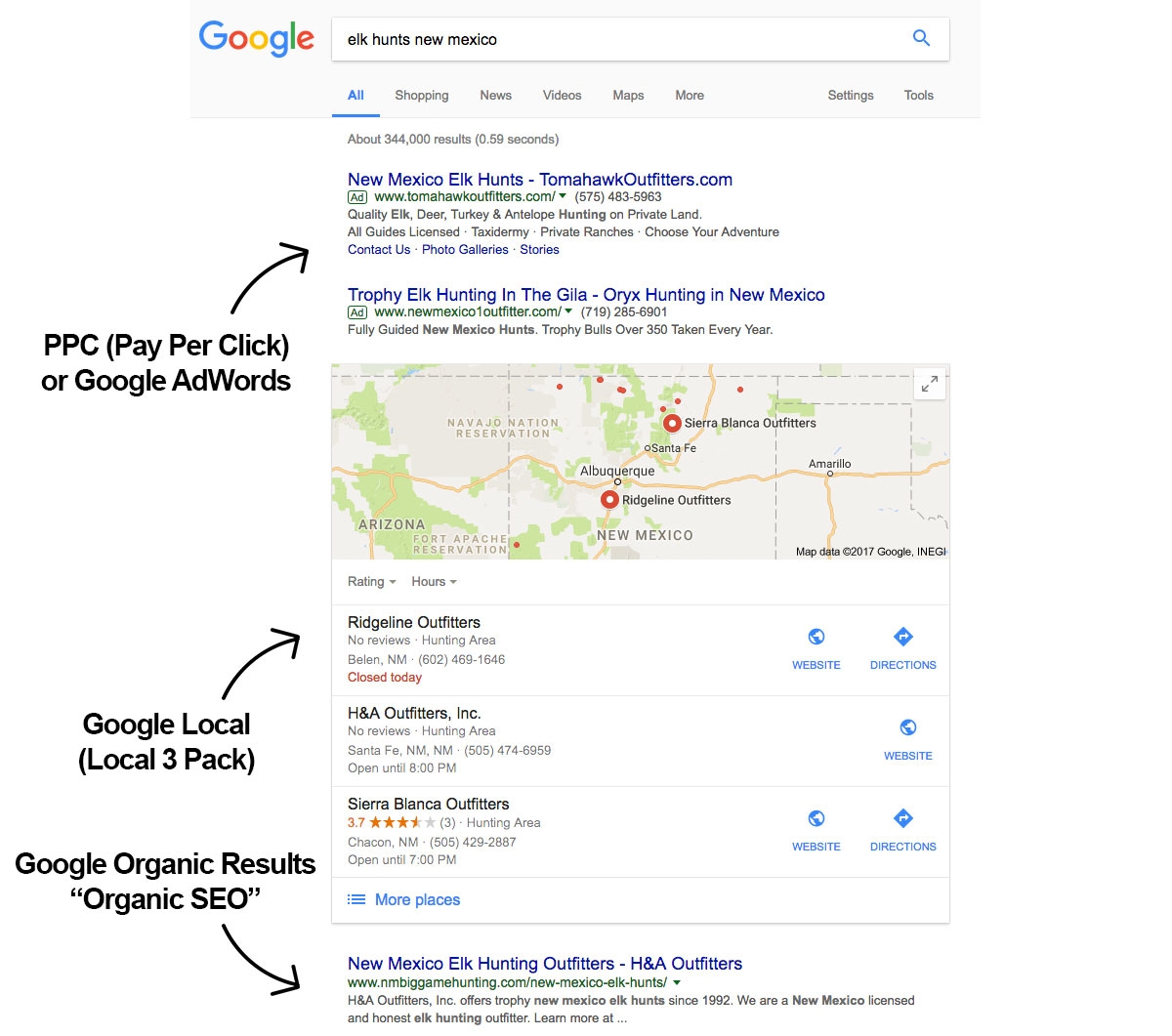 Google Local - 3 Pack
Have you been on Google only to find your business missing from a particular keyword search? This is the Google Local 3 Pack. Google is attempting to serve up results of businesses (that are only in Google Local's My Business Database) that are the most relevant to the particular search term or phrase.
How can you control the results, reviews, website, directions, etc.? Contact 3plains and we can trudge through the nonsense for you of this ever changing and convoluted space.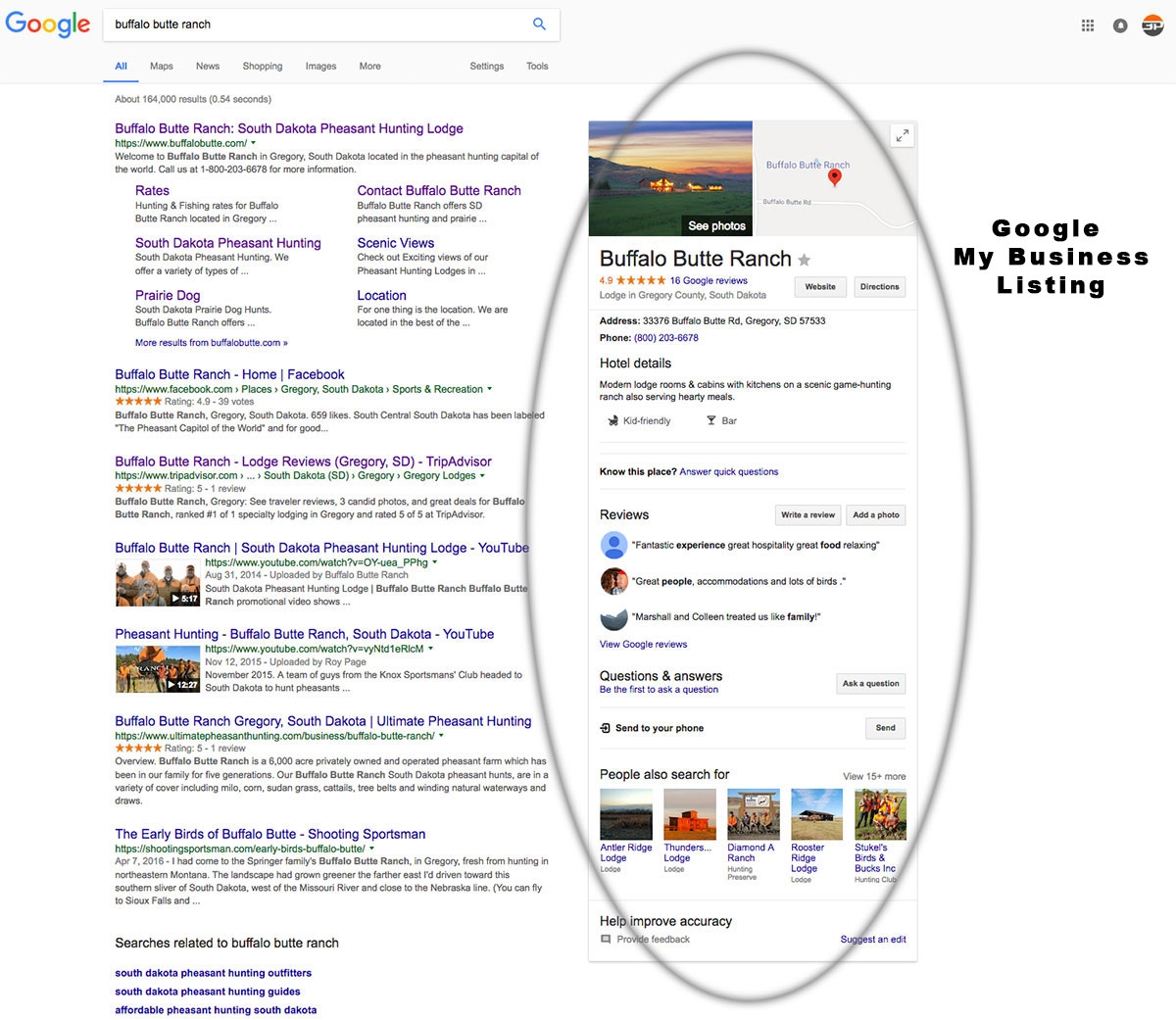 Google Local - My Business
Have you Googled your business name only to see the right side of Google blank, false information or other things that you may not like?
Our team will work with you to incorporate social media, reviews, maps, directory listings and a variety of other methods to build a strong local presence for your business.