Panoramic Photography / Virtual Tours
3plains can create virtual tours and panoramic photography of your hunting land, hunting lodge, or fishing lodge to give potential customers a better feel for the space. We will need to be on-site to do the work. The above photo is taken with a fish-eye lens and we stitched multiple photos together. We could visit your hunting facilities and take care of the virtual tours, website design, brochures, business cards, logo design, print design, and search engine optimization. We do it all, so we'll make a visit worth your while.
All virtual tours will load a new browser window. Use the controls at the bottom of the 360-degree virtual tours to zoom in, zoom out, or rotate the view.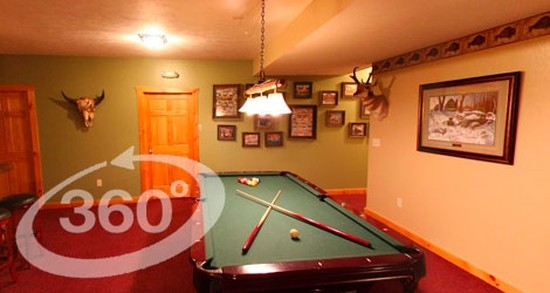 Hunting Lodge 360° Photos
Buffalo Butte Lodge in Gregory, South Dakota main dining area, great room & bar. In these examples, we use the customer Buffalo Butte Ranch and stitch multiple 360-degree photos together with red control points for users to click around as if they were actually walking around the lodge. Great in the field example on showing hunting land online for customers.
Buffalo Butte Lodge Virtual Tour Vedral Lodge Main Room 360°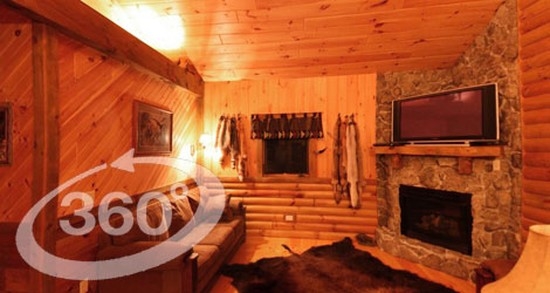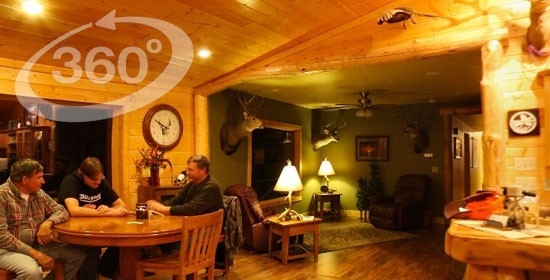 Hunting Lodge 360° Photos
Antler Ridge Lodge great room, bar area, sitting area, poker table, and TV room. Panoramic photos are a great way to showcase your hunting lodge so customers can get a better view of the space.
Outside Antler Ridge Lodge 360°
Contact Us
Contact us on our online contact form for more information or for questions.
Save
Save