Starting A Successful Website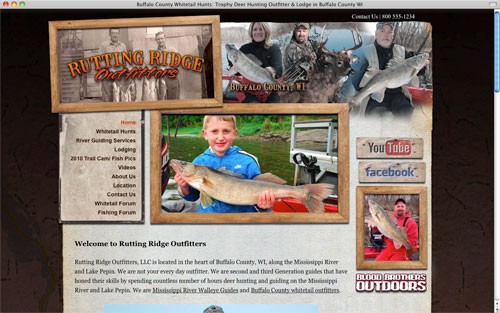 How to start a successful website.
Costs
How much does a good website cost? - "My neighbor had a website built for $1,000 dollars. Your quote seems awful high." Our answer to that - Most times, you got what you paid for. If you want a freelancer or small part time web shop down the road to design your site and a discount, you will get what you pay for. Remember there are 2 huge aspects of your site you might overlook; the design is one and the next is the business/marketing portion. Make sure both are addressed. What good is a website if no one finds it?
Cheap Websites: It's a fact in life, you get what you pay for. If you pay for a $500 website, you will get a $500 dollar website. In rare cases, you might get a deal. There is always that chance of someone underselling their services.
Your Business and Naming Your Website
Name - Your website name does not have to match your business name.
Website Name or URL - Your website URL can help brand awareness, but not necessarily.
Brand - Your website is best identified by a easy brand or name.
Ideas & Where to Start - Who will come up with general ideas for the website?
Designing Your Website & Usability
Website Design - What sites have you seen that you like? Why do you like them? A good design can bring in more leads. Look at completely different industries for cool designs. You don't need one in your industry.
Website Layout - How do you want your website layed out? Links on the right, left, top navigation, bottom navigation, etc.? Or don't you care?
Construct Your Website Content

Website Sections/Pages - What pages or sections do you want to have on your website? The best way to find this out is to look at other websites in your industry.
Hosting & Email - Hosting can be cheap out in the internet. 3plains wraps up hosting, Email, & Software (Covered Below) with monthly services so you don't need to think about this fee.
Copywriting - Very overlooked. Who will write text for the website? You need UNIQUE text for each of your pages. If you copy other people text or paraphrase text from other sites... consider it suicide for your website.
Video - Do you want online video? Who will cut this video to online?
Updating Your Website

Software & Updates - How will you update your website? Call a web developer? Update it yourself?
Content Management Systems (CMS) - Do you have software to update your own website?
Website Support
What happens if your website goes down? Who do you call?
Marketing Your Website
How are people going to find your website through search internet marketing? This is probably the SINGLE most important thing about your website or business. If people can't find your website through search internet marketing, why even bother.
Organic Search Engine Optimization (SEO) - Is your web developer going to constantly tweak out your website pages, search engine algorithms, etc? Too many web developers promise that they do this and they really don't.
Search Engine Placement -
Link Building - A often overlooked part of Internt Marketing and a key element. If done incorrectly, it can be looked at un-ethically through a search engines eyes and can penalize you.
Article Submission
Online Advertising - Advertising in industry related websites can dramatically help your internet marketing campaign.
Online Directories - Yahoo, DMOZ and other key industry directories.
Tracking Your Website & Lead Generation
Analytics - How are you going to read the website stats and monitor what 3plains is doing as a company? This is your measure and key to what we are doing.
Do You Need Print Material In Addition?
Logo Creation - Do you need a logo?
Brochures - Do you need brochures?
Promotional Products - Shirts, Hats, etc.
Print Advertising - Will you need ads designed for the newspaper or magazines?
Posted in: Web Design