WebsiteBackup Scam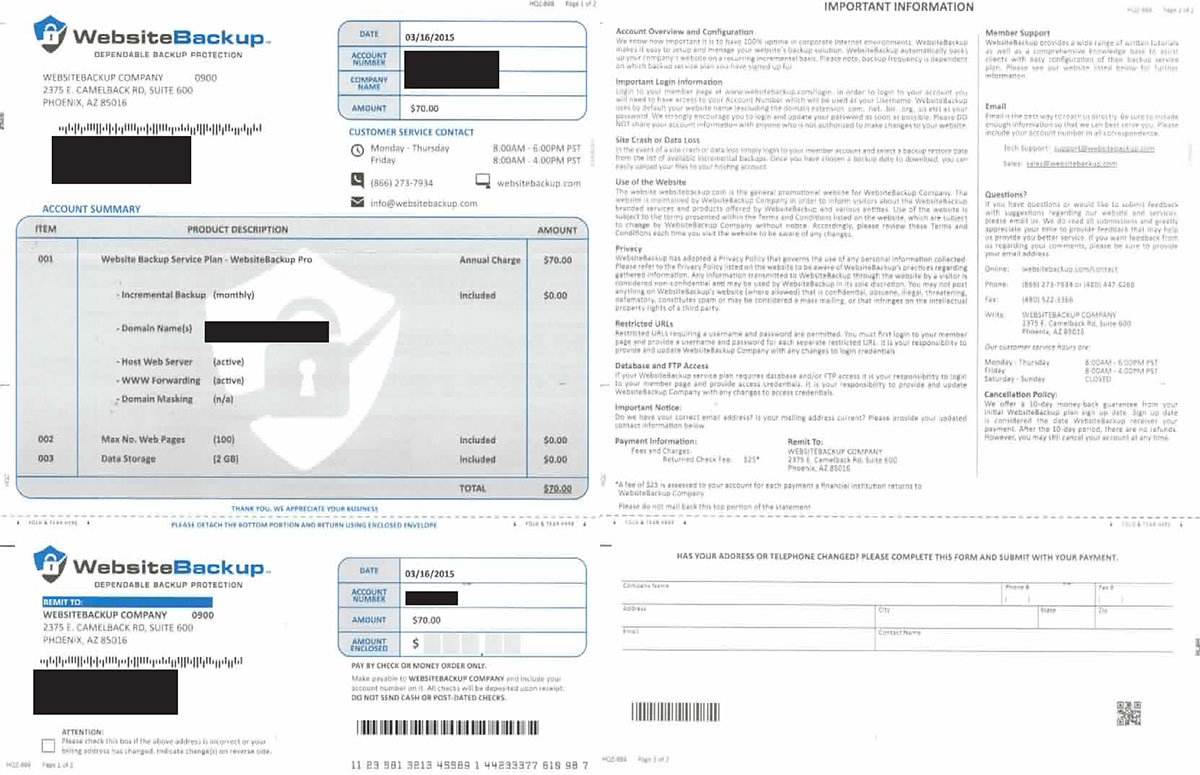 A few of our customers have reported they have received invoices from Website Backup from Phoenix Arizona. 3plains is in no way affiliated with WebsiteBackup.
Do not pay for the $70.00 they are requesting you owe. It is a scam. 3plains has your websites backed up as part of the package you pay for monthly or annually.
If you want to read the reviews on "Website Backup" go ahead and check out yelp and their 1 star review: http://www.yelp.com/biz/website-backup-phoenix-5
There are several of these invoice scams out there; Yellow Pages Online, DNS Services, Domain Renewal Group, Domain Registry of America, etc. These companies have been doing these scams for over 15 years so keep on the lookout in the future for invoice scams like this. You can always do a quick search on the web to find out if the invoice is legit. You will find out in probably less than 30 seconds that it's a billing scam.
As always, any questions, just ask us
Posted in: Uncategorized