Website Photography - Taking The Best Photos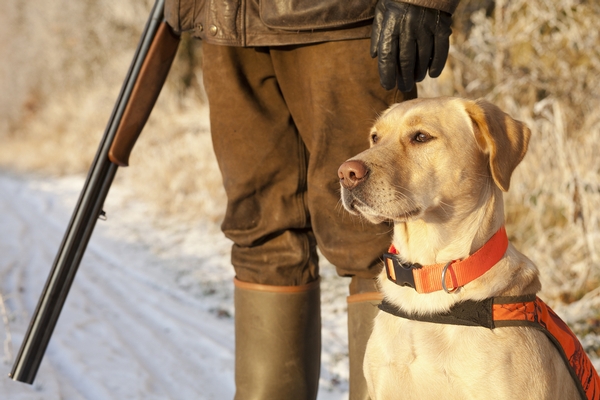 Building and launching a new website requires a lot of different things, and for the hunting, fishing, and outdoors industry, photography is arguably the most important requirement. All too often we have clients approach us for a new website without any good photography. People looking to book a fishing or hunting trip, really want to see what they're getting out of a trip. They want to see the lodging, how clean it is, how spacious, and if it's to their liking. They also want to see how big the fish are, what types of fish they can catch, and what the boats look like. The same goes for hunting lodges; they want to see the lodge, but they also want to see the species they can hunt, and how big the average animal is where they will be hunting.
Unfortunately, most guides and outfitters don't have any photographers on hand during trips, so they're forced to either capture photos themselves, or rely on the clients. This means the majority of the photos taken in the field are on a mobile phone. While most "smart" phones these days do have high resolution cameras, that doesn't mean the photos will always turn out well. We have some tips for all you guides and outfitters out there to help you take the types of photos that will really enhance your website, and will truly show off what you have to offer.
Camera Settings: If you want hi-res photos for your website, you need to make sure you set your camera to the highest quality setting. Most point and shoot cameras as well as smart phones come with a default setting around mid-range quality. With the storage capacity of most phones and flash cards these days you can safely set your camera to the max setting without worrying about running out of memory. Max out that camera for the best photos possible.
General Composition: When you're out in the field it's easy to get excited by the hunt or a huge fish, but if you don't take a picture properly it won't be usable on your website. Also, keep in mind that any "portrait" or vertical photos won't be usable as a slideshow photo, or as a header photo for a page. Landscape or horizontal is almost always the best way to go, unless you just want to capture some photos for a gallery. Make sure you don't get too close when taking the photo. You want the customer, the animal or fish, and some scenery so you can crop if need be.
Fishing Photos: Hold that fish as far in front of you as you can! The closer to the camera and further away from you, the bigger the fish will look. Whether you're holding it out in front of you with both hands, holding it with a BOGO grip, or simply by the gills, push that fish out in front of you. Also, face your source of light! Cloudy days create the best lighting because there are less shadows, but if the day is sunny, be sure to face it. When you have the sun at your back, you will get dark, shadowy photos and the fish won't look nearly as nice.
Hunting Photos: Make sure you showcase the entire animal, or collection of birds. Back up enough to get everyone and every animal in the picture with room to spare. If your camera is set to the maximum settings, the photos will look great without zooming too far in. If the animal has a rack, make sure you take the photo from the proper angle. Too often a great rack is lost in a photo because of lighting or the angle of the shot. Get as many points in the photo as possible. And just like a fishing photo, lighting can make all the difference. Make sure your subjects are facing the sun, or whatever the light source may be. Racks and birds are easily lost in the shadows when the sun is behind them.
Lodging Photos: Perspective is everything when it comes to showing off your lodging, and the spaces people will be staying. Lighting is very important as well. Cell phone cameras simply don't have the same light-sensing ability as high end cameras. Take photos during the day, with all the lights on, and make sure you get as much of the room or building in the photo as you can. For outside photos, get a good mix of sunny, cloudy, sunsets, and sunrises.
Editing Photos: If you want to edit your own photos, we certainly encourage you to crop them properly, or lighten them up a little if they're dark. However, too many people like to play with Photoshop treatments or filters to enhance their photos, or they simply use filters built into their phone camera because it's fun. Don't do it. You want your site photography to be as close to the real thing as possible because your clients want to see reality, not some filtered, treated, artistic shot. Show the true colors of your lodging, and let the natural lighting outdoors show off your animals, birds, or fish. Treated photos just look silly. Here's a great article on the subject.
Over-Editing In Photoshop
Professional Photography: Sometimes it's just easier to hire a photographer to really capture your property, or to go along on a hunt or fishing trip to ensure you get the best possible photos for your website and marketing materials. While professionals can be expensive, if you're using the photos to really sell your business, the investment can be worth every penny if you have the budget. Luckily, 3plains has photographers on hand should you need our assistance. Whether you hire us to help you or not, never underestimate the impact of quality photos on your website. Perception is everything, and bad photos will reflect badly on your business.
Hopefully this helps you take better photos for your website, and helps you really showcase your business properly. We understand it's difficult to find the time or the money to truly focus on photography, so give us a call or email us if you'd like our help or advice. Good luck out there, and make sure you take the best possible photos for your business.
Posted in: Web Design, Content, Photography