Meet the 3plains Team
We're ramping up for a record-setting 2018 and our team is growing as we take on more business and expand our services!
We've added a few people this year and we're adding more soon. Our current line-up consists of four full-time and two part-time employees, with size extra contractors to help out with overflow. Despite working remotely, we're a close team of motivated individuals who love the outdoors and we all collaborate on every project we take on.
The industry is continually changing and so is our business, and we're always happy to take on new challenges. If you need help with your business, give us a call or fill out our contact form. Below is the team you'll soon be working with, so read on to meet the crew!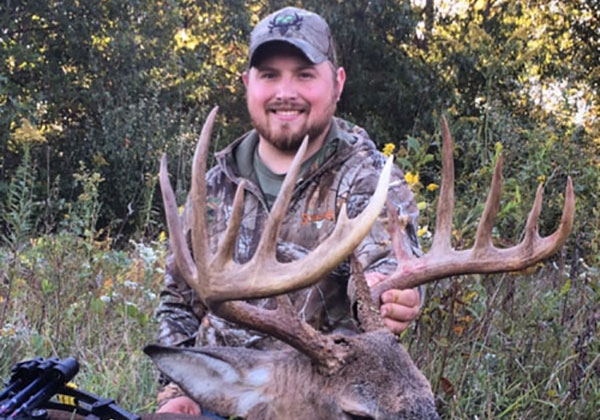 Matt Dahlstrom
Lead Designer & Marketing
Matt started with 3plains in June 2016. He's worked in the outdoor industry for many years for a few different companies including: Cabela's, Hard Core Brands International LLC, and Bone Collector LLC. Matt knows the outdoor industry quite well and is versed in many different areas. He is a highly talented and experienced graphic designer with an extensive background in Logo Design, Packaging Design, Advertising, Social Media content & management, Font End Web Design, Apparel Design, Print and Digital media and also has a background in photography.
Matt is a passionate outdoorsman who grew up hunting & fishing with his dad and brother, and has traveled all over the United States & Canada doing just that. He currently resides in Waverly, MN with his wife Carly and dog Red.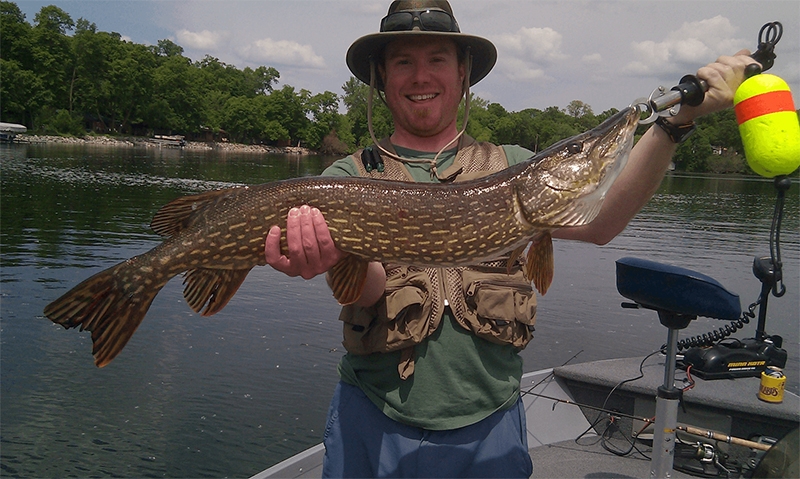 Ryan Marincovich
UI/UX Designer & Web Developer
Ryan joined the 3plains team in May of 2016 and brings nearly 20 years of experience in the industry. He started developing websites in 1998, and currently he's in charge of our UI/UX design and development, while overhauling our product line and internal websites. He's built a new responsive platform for our website products, as well as our content management system. He will continue to expand our web tools and themes well into 2018.
Ryan started fishing with his grandpa when he was 3, and hasn't stopped since. He's fished all over the continent including Alaska and Canada, and is constantly looking for the next new fishing "hot spot". He started hunting after completing the hunter's safety course at 14, when his shotgun was taller than he was. Since then, he's hunted deer, pheasants, quail, doves and a handful of other birds. An Elk hunt is a dream he hasn't lived yet, but it's on the bucket list. From exploring the BWCA to fishing from a kayak in the ocean, Ryan truly loves the outdoors and is happiest on a boat with a beer in his hand.
Currently Ryan resides in Omaha, Nebraska, near a few of our clients and miles and miles of corn. He's been a baseball and more importantly a Cubs fan since he was old enough to swing a bat. Growing up in small town Iowa didn't leave much for professional sports team choices, (not to mention a lot of other things), so he landed on the Cubs for baseball and oddly enough the New York Rangers for hockey. He spent 16 years moving around the Twin Cities so he still follows the Twins and the Wild of course. After five years in Vegas, Omaha is likely a temporary stop on the way to the next adventure.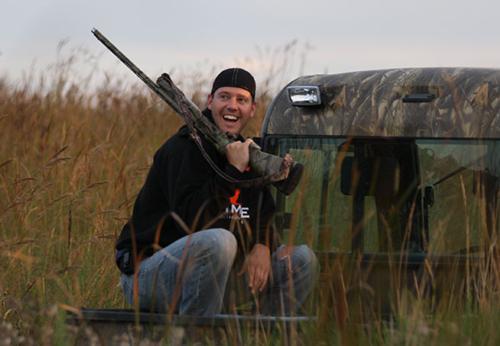 Ryan Trask
SEO Specialist & Owner

As the sole owner of 3plains since 2003, Ryan originally founded 3plains by providing software applications to other developers. Through the years, Ryan changed 3plains from a software and hosting company to a full-service marketing agency servicing outdoor industry clientele.
Ryan has been building websites since 1997 when the web was still in it's infancy. Ryan's freshman year at Mankato State, he found himself in a computer class that didn't challenge him, so he challenged himself in designing his personal student website. Like he does now with his clients, Ryan knew he wanted his website to look the best, function the best and provide relevant information. After seeing the reaction to his website, Ryan knew he was on to something and his passion for constructing websites took off. After building websites for over 20 years and SEO more than 15 years, there hasn't been too much he hasn't seen . Ryan handles a good portion of the SEO, marketing campaigns and the operational side of 3plains.
Ryan grew up in Southern Minnesota and lived in South Dakota for 5 years where he developed a passion for hunting and the outdoors where 3plains was born.
Nicole Ford
Bookkeeper / Content Marketer / Logo Coordinator

Nicole makes sure your custom logo from 3plains exceeds all your expectations, getting your initial ideas to the final product. She also deals with a little bit of everything else from the content changes to running invoices and running her Polaris 800 Pro RMK to range shooting her Ruger SR22. OK, maybe not every day, but there are a lot of elements from Quickbooks to Ultimate Outdoor Network that Nicole handles.
Contractors
We have a variety of contractors (Ben, Cornel, Carly, Josh, Wil) that handle our ppc, video production, logo design, technical support, server work, and overflow work.
Posted in: Uncategorized