Dog Breeder Website Portfolio & Client Examples
Satisfied clients enjoying the all-in-one features of the ultimate dog breeding website sales & marketing platform.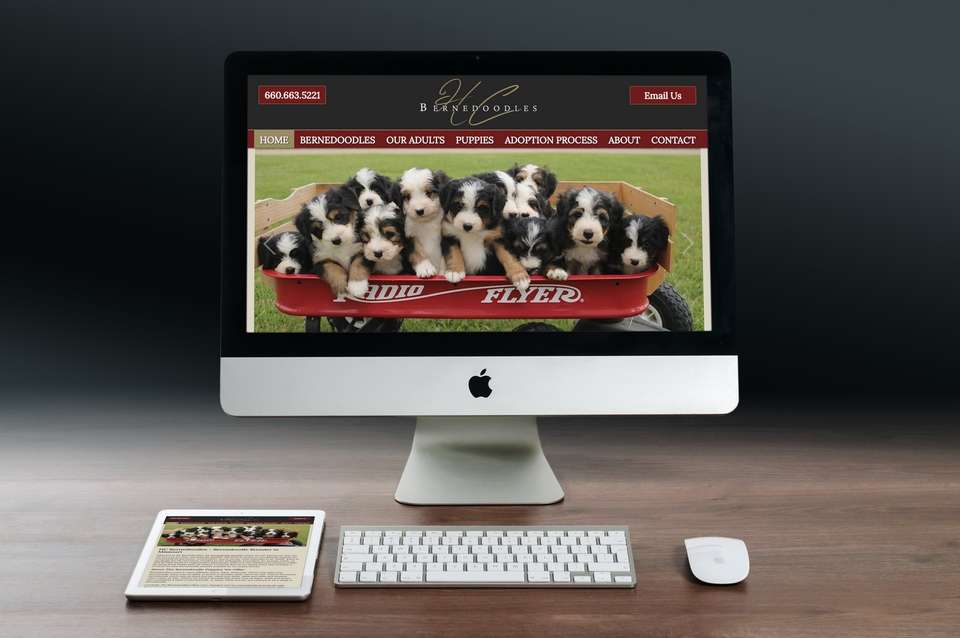 HC Bernedoodles
HC Bernedoodles needed an effective, organized, all-in-one dog breeder platform to showcase their award-winning Bernedoodles. Breed Basket was able to give them a responsive, marketing-ready website (with all of the bells and whistles) to manage, maintain and organize their breeds, litters, and documentation.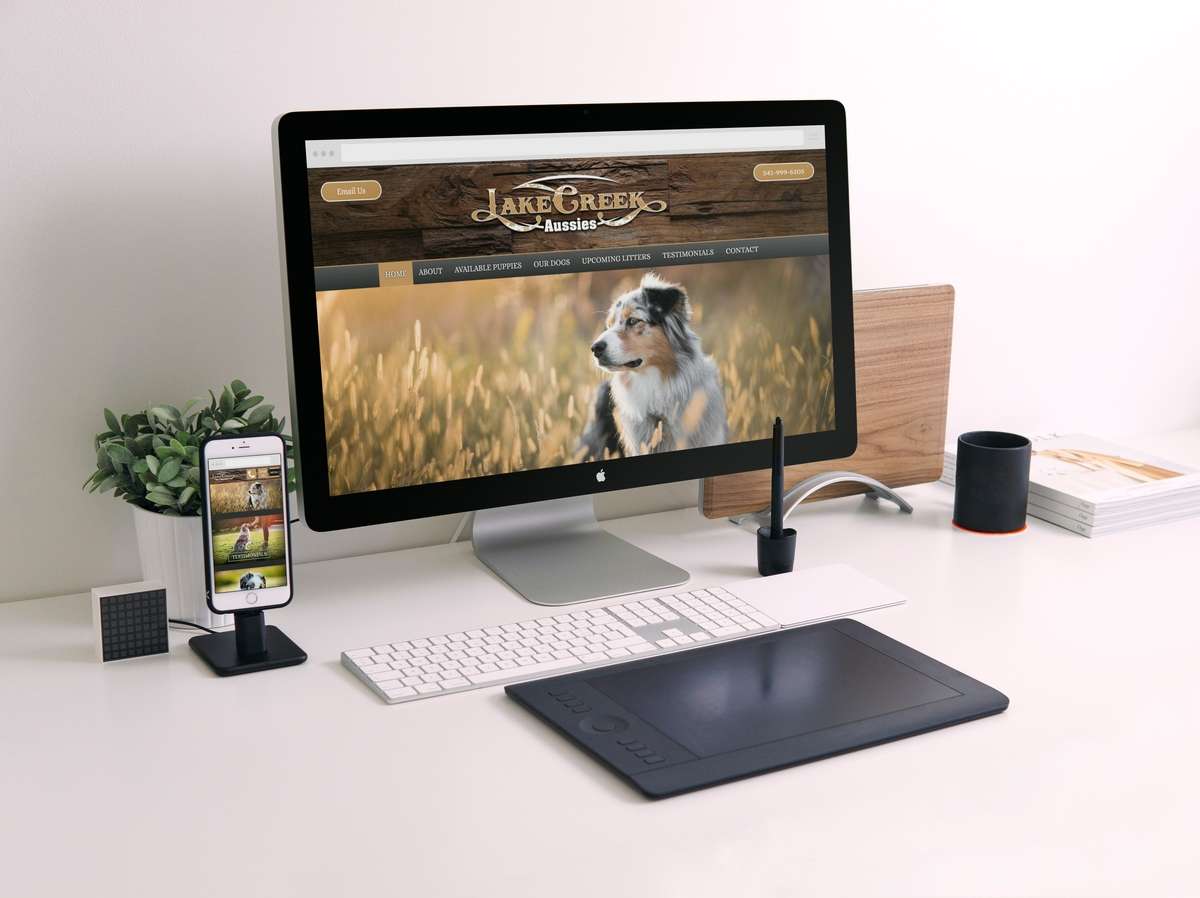 Lake Creek Aussies
Nestled in the heart of Western Oregon on forty acres of fields and forest, mother & daughter operated Lake Creek Aussies was in search of a website service and internet marketing provider to help showcase their Australian Shepard breeding program, and so they reached out to Breed Basket.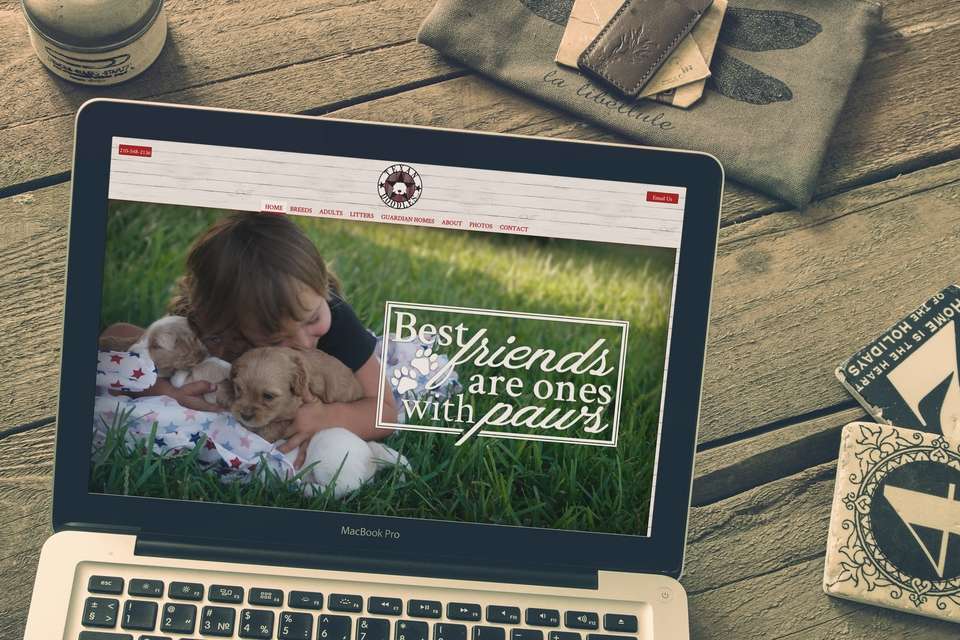 Texan Doodles
Wide-open spaces and a dream - that's what brought Texan Doodles to Breed Basket. Texan Doodles' life and business revolve around raising and breeding dogs with a focus on family. After connecting with Breed Basket, Texan Doodles now enjoys a responsive website, beautiful organization, and an array of photo galleries to display their breeds, their family, and their successful breeding business.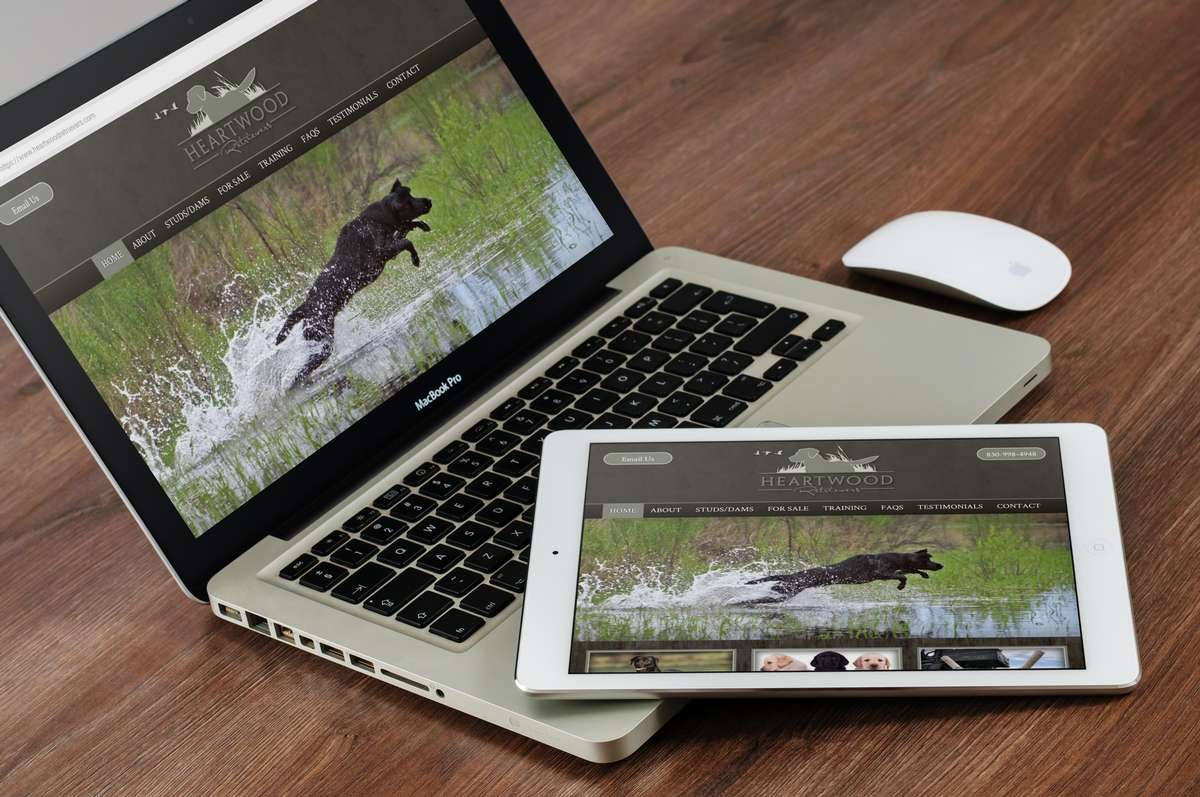 Heartwood Retrievers
The Wheeler Family entered 2019 on a mission to take a leap of faith and apply their wealth of experience producing exceptional field-bred Labrador Retrievers, offering their services as a full-time gun dog breeding & training business. Under the demands of a very tight deadline, what started as a simple logo design project progressed into creating a brand new website from scratch. The simplicity and easy-to-use functionality of Breed Basket's Custom Content Management System (CMS) allowed Heartwood Retrievers to build out their entire website while juggling a very hectic schedule, which included caring for new puppies while finalizing construction on their new kennel facilities.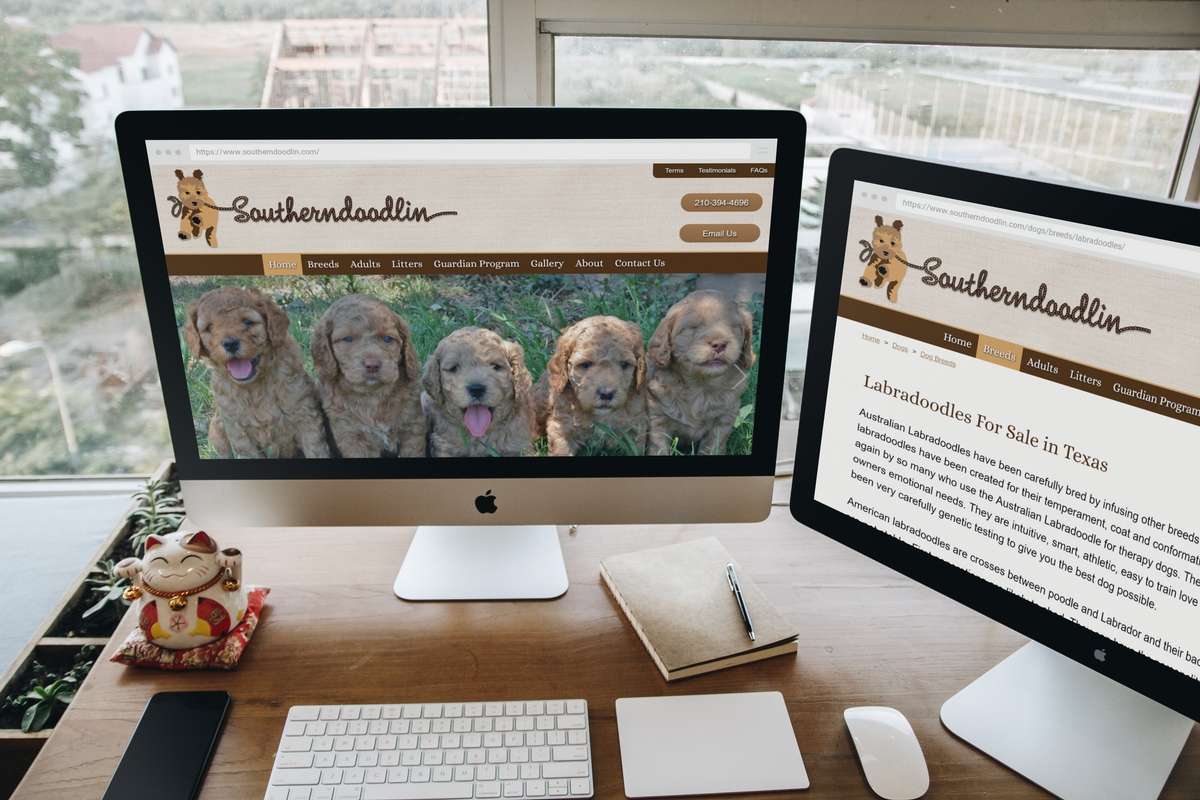 Southern Doodlin
Southern Doodlin is a loving breeder of Labradoodles & Goldendoodles in San Antonio, TX who pride themselves on the way they raise all of their puppies within their home. As an established doodle breeder with over 15 years of experience, the owners of Southern Doodlin realized that it was time to partner with a web design company that specialized in building websites for serious dog breeders in order to keep up with the growing demand for their genetically superior puppies, so they discovered Breed Basket online and left the rest up to us.

Providence Labradoodles
In a pinch for time with puppies arriving soon, the owners of Providence Labradoodles needed to quickly have a new website up and running to showcase their beautiful labradoodle puppies. Breed Basket was up for the challenge and was able to produce a logo & website that highlighted the retired school teachers' dog breeding and dog grooming businesses in a little over 2 weeks.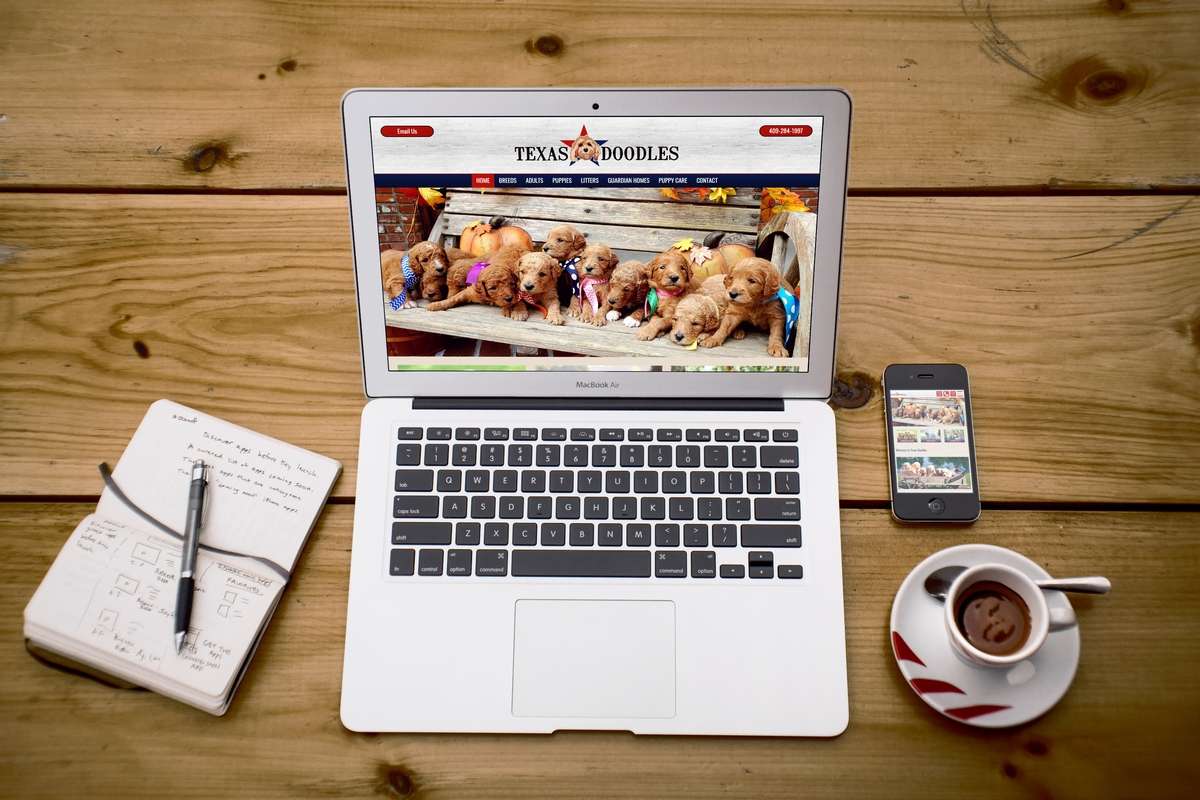 Texas Doodles
Texas Doodles is a responsible breeder with a well-planned breeding program. Their goal is to create healthy, intelligent, and hypoallergenic companion dogs for families in search of the perfect pet. In search of the perfect web design company that understood which tools dog breeders required to operate their business on the internet, they reached out to Breed Basket to produce a rustic logo & website that identified their business as an experienced first-class Texas dog breeding facility.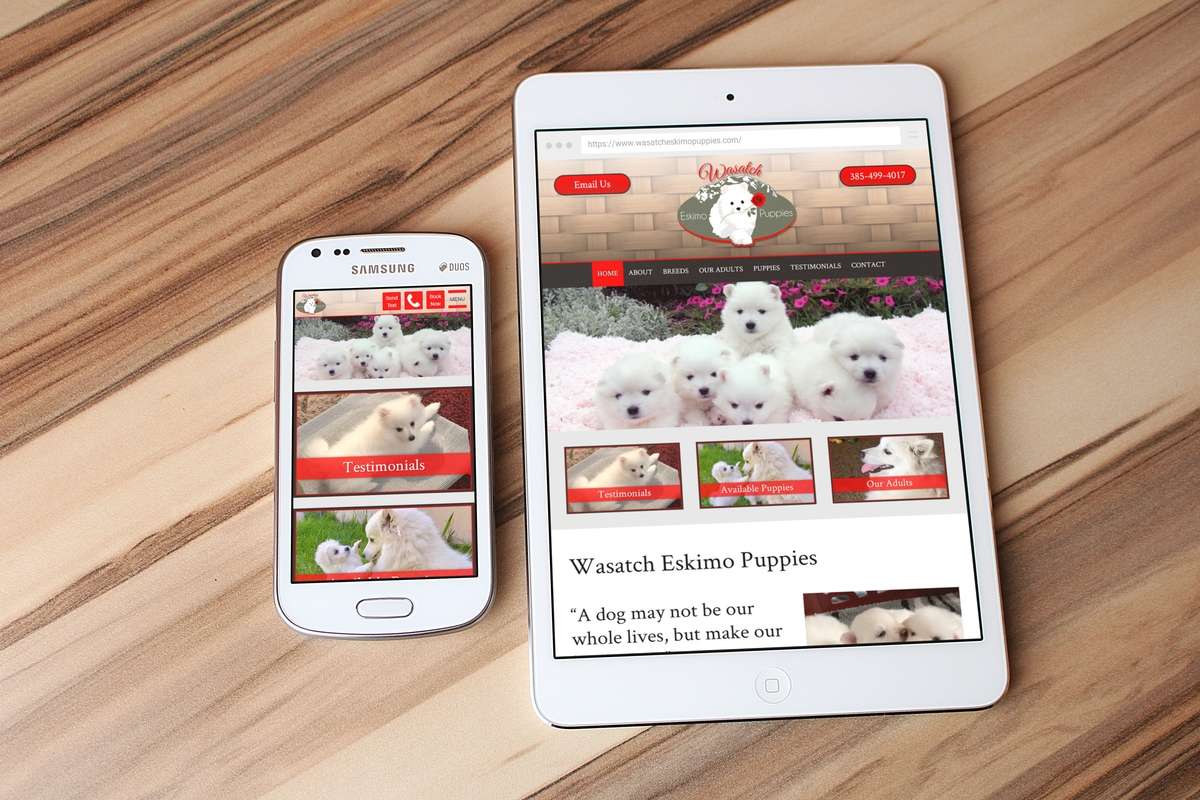 Wasatch Eskimo Puppies
Wasatch Eskimo Puppies is a multi-generational dog-loving family, living, praising, enjoying, and welcoming new Eskimo puppies along the Wasatch Front of the Rocky Mountains in Utah. Not going quietly into retirement, Michele was committed to pursuing her life-long dream of running her own American Eskimo & Bichomo breeding program and Breed Basket was honored to help bring her vision to life.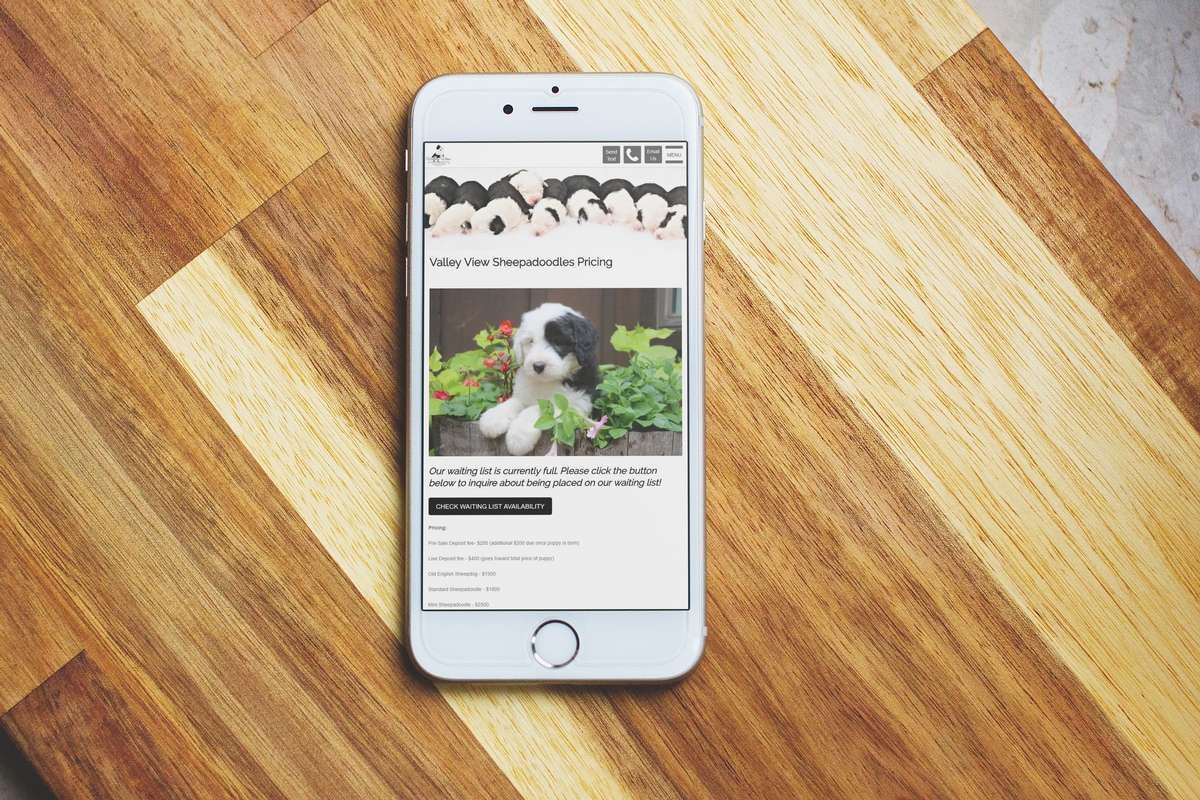 ValleyView Sheepadoodles
ValleyView Sheepadoodles is a boutique farm focusing only on Standard and Mini Sheepadoodles and Purebred OES. Their motto is "quality not quantity" only offering a few litters for sale to the public each year. Since retiring their DIY web service provider and switching over to Breed Basket's mobile-responsive platform, this premium dog breeder service was able to capture over 70 new puppy adoption inquiries within the first three months of launching their new website.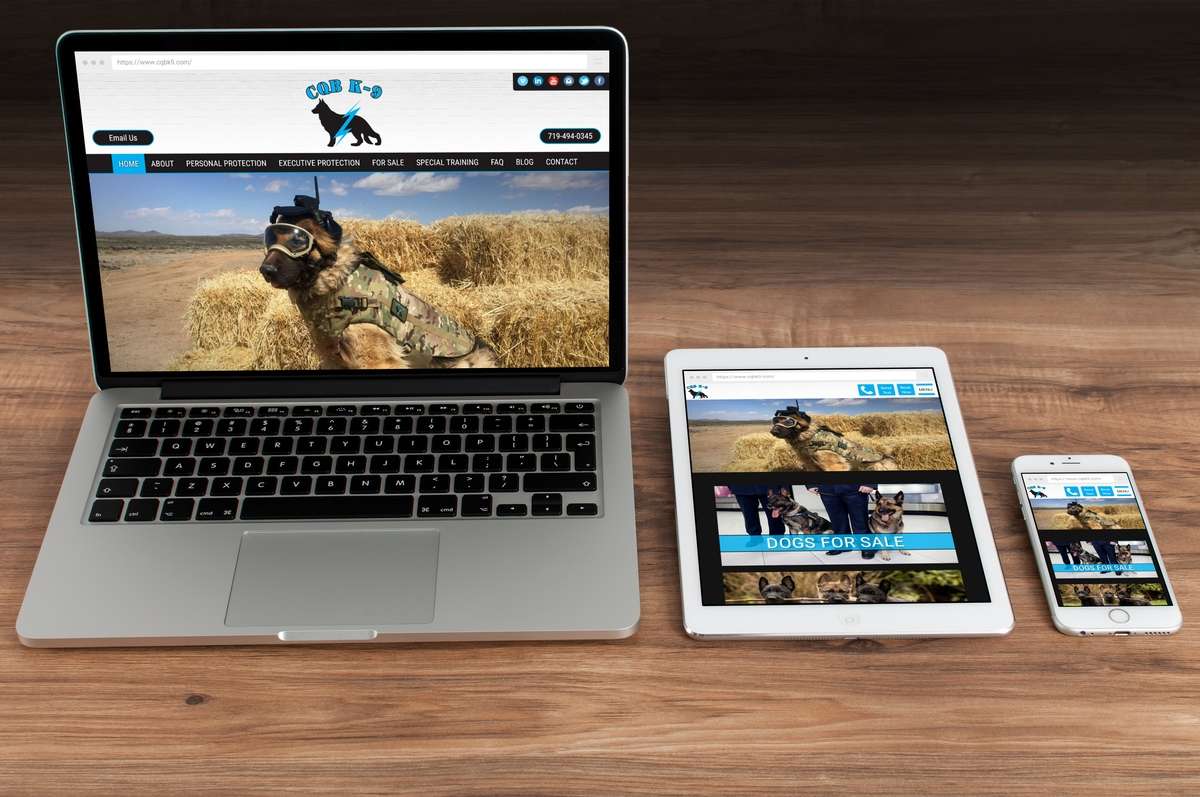 CQB K-9
The remote location and rugged terrain of where CQB K-9 conducts their highly specialized K-9 dog breeding and training program has major internet & communications limitations. They needed the ability to quickly manage their website's content while either on the fly or temporarily back on the grid. The owner of CQB K-9 proved to be an exceptionally quick study and was able to build out his own website's content using Breed Basket's custom content management system and in-depth instructional tutorials while sitting in his truck on his smartphone.
Ten Oaks Doodles
Ten Oaks Doodles is located on a farm in Southern Iowa, where their Sheepadoodle and Aussiedoodles are raised in a loving family setting. Their "Premium Doodles-Family Raised" puppies are well socialized with the owners' grandchildren and live a happy dog life. Partnering with a design company that not only knows about dogs but also specializes in SEO & PPC marketing is what attracted them to Breed Basket to help grow their dog breeding business.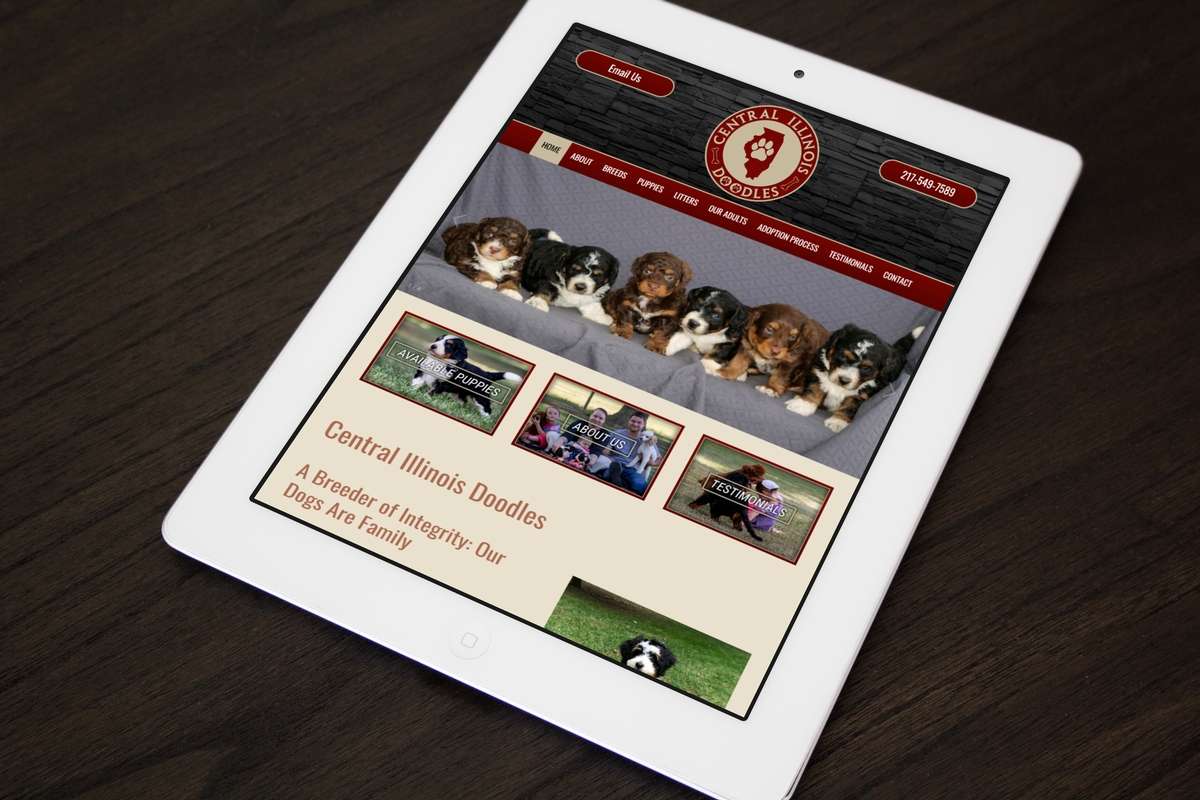 Central Illinois Doodles
Central Illinois Doodles is a professional dog breeder raising happy, healthy, well-socialized Bernedoodle and Goldendoodle puppies from health-tested parents. Their ultimate goal is to provide you with the perfect puppy for your home based on your family's requirements for adopting a new pet. In the middle of 2019, they needed a modern mobile-friendly website to keep up with the growing demand for their puppies. The dog breeder web design professionals at Breed Basket were eager to help and designed a website that the owners could easily update on their own given their busy schedules.