Recreational, Hunting Land, Farm, Ranch For Sale Websites
3plains specializes in website design and digital marketing services for real estate professionals that focus on hunting properties, recreational, farm, rural land, and ranch property across North America.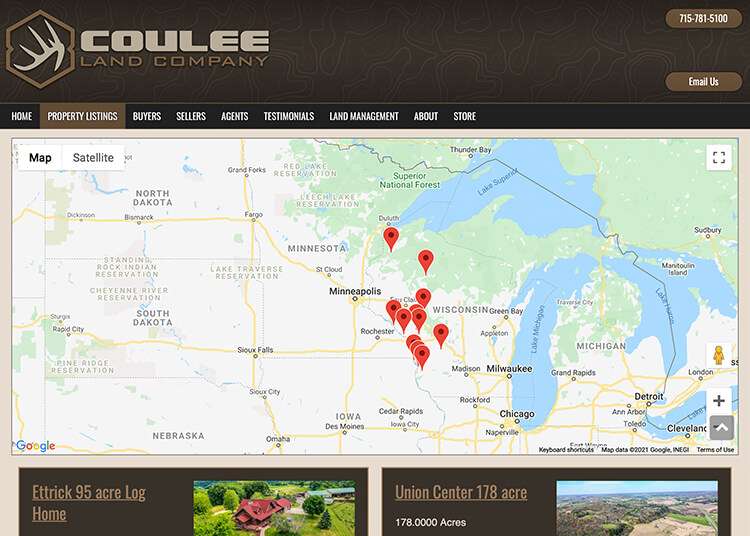 Land & Farm Web Development
As a website company that has employees that are building residential real estate and enjoy time spent in the hunting, outdoors, and fishing space, we are able to understand how to reach your target market. We specialize in marketing your name, brand, brokerage company, or numerous websites you may have. Click below to view a few of the services we offer and examples of our services.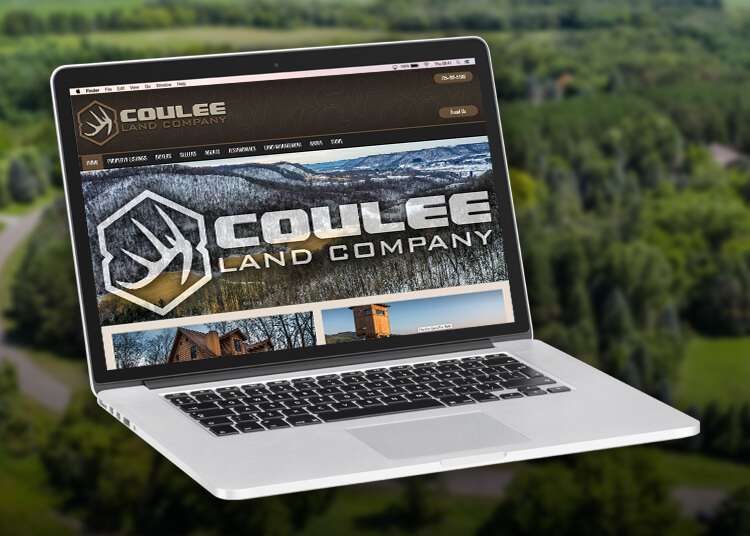 Digital Marketing
When someone looks for something nowadays, they are generally searching online because of convenience, speed, and the number of instant results. Ranking on the first page in Google has become not only important for customers but it is now the most important piece within the marketing budget. 3plains has shown time after time that we will get our client's websites on the first page in organic searches for Google, Yahoo, and Bing. If you have questions about our SEO Services, please contact us! We are happy to show you specified packages or custom SEO packages available.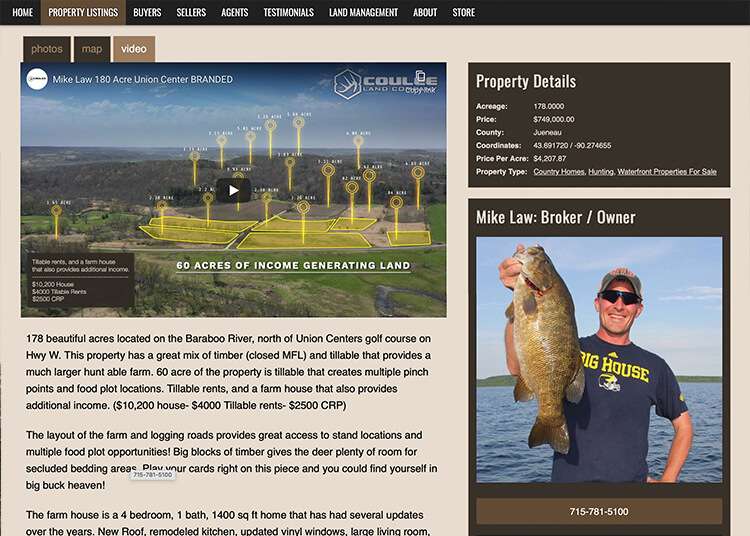 Our Platform Land Management Tools
Land listing categories
Custom Google map with plots for listings
Land listings - (Feature gallery, map, and optional YouTube video) - Option for multiple categories
Land listings - File attachments
Land listings - Agent tied to property
Custom contact agent form
Agent tools - Custom agent page with their listings
Agent tools - Optional testimonials tied directly to the agent
Custom listing search - List With Us form
Featured listing on the Home Page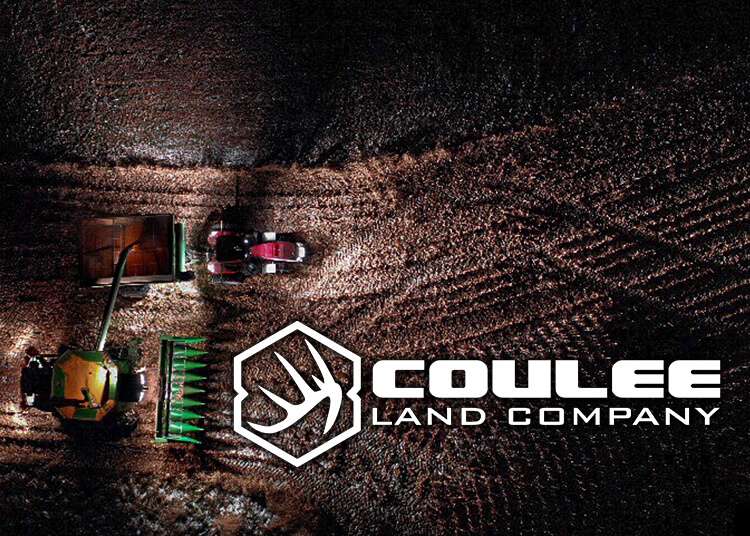 Creative, Logos & Branding
If you like your current logo, but want to tweak it a little, we can help improve it. If you have a vision of a new logo you want, our designers can custom create one for you!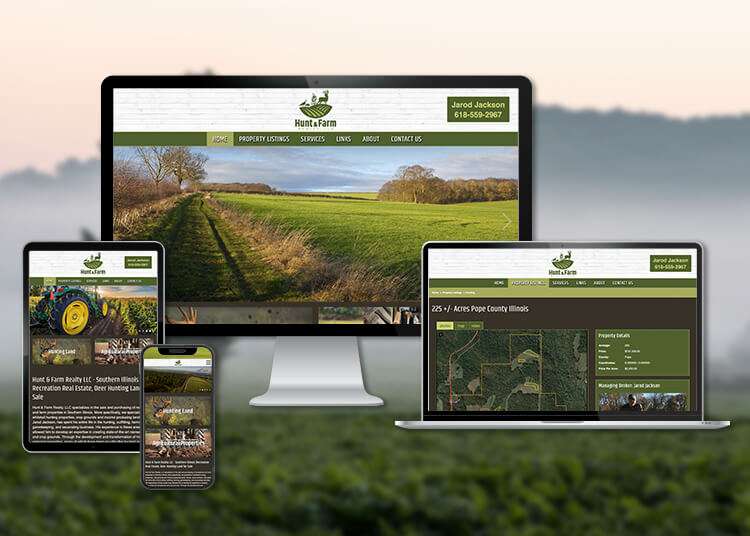 CMS & Hosting
Our 3plains platform is powerful enough for you to list all of your land listings and recreational properties for sale. The platform has tools like mapping features, video, photos, attachments, agent contact forms, different categories, and more. We have worked with enough landowners, agents, and brokers to enable our 3plains real estate platform to be powerful, but simple and easy for you to quickly update your website.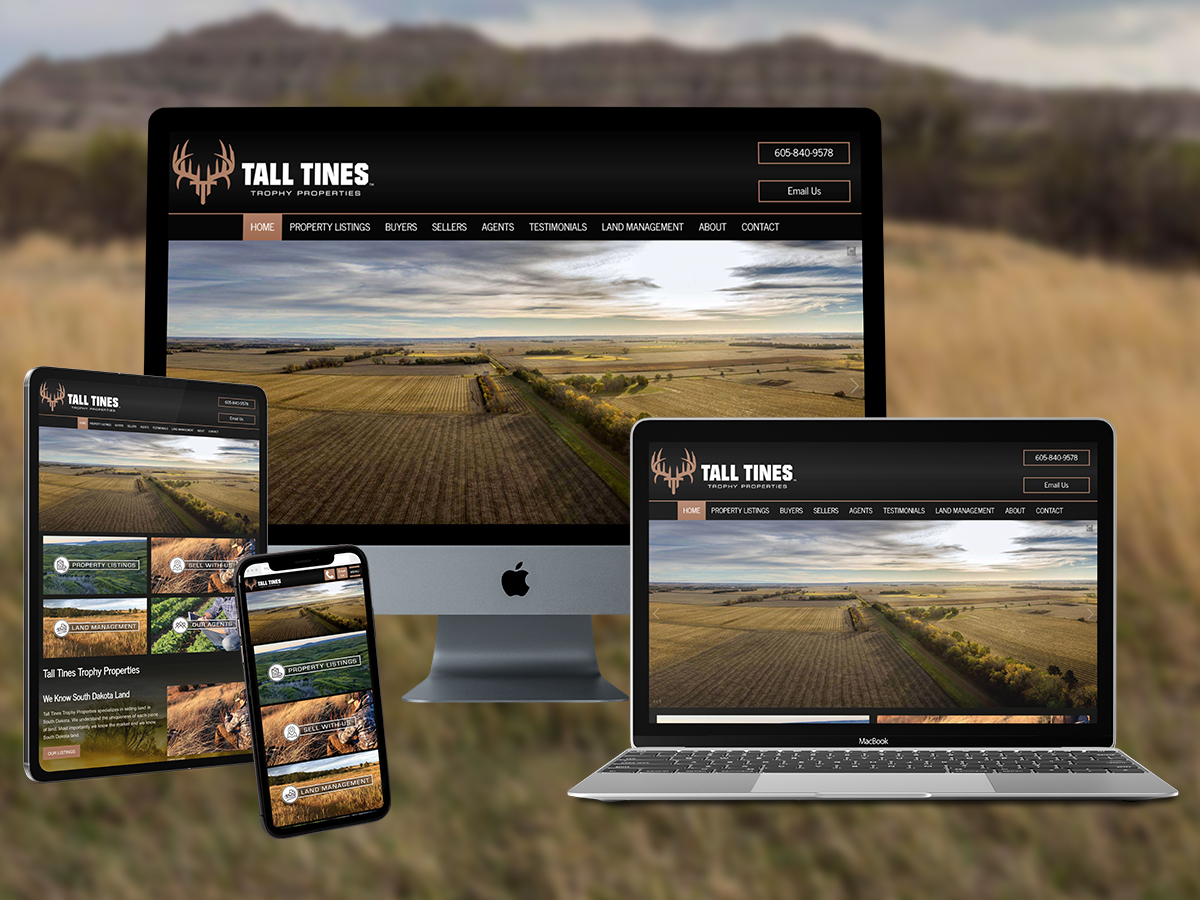 Listing Photos & Video
We offer promo video production, video editing, and video marketing from our video partners. Click on the link below to view some of our past projects.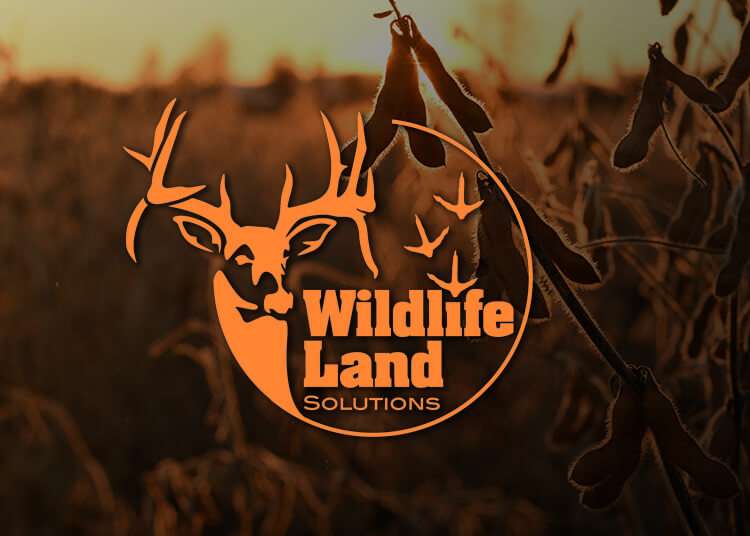 Why 3plains?
At 3plains we are hunters, landowners, and avid internet enthusiasts - a great combo that enables us to create the perfect website and marketing plan for your company. We have websites that fit any budget, please give us a call to discuss your needs.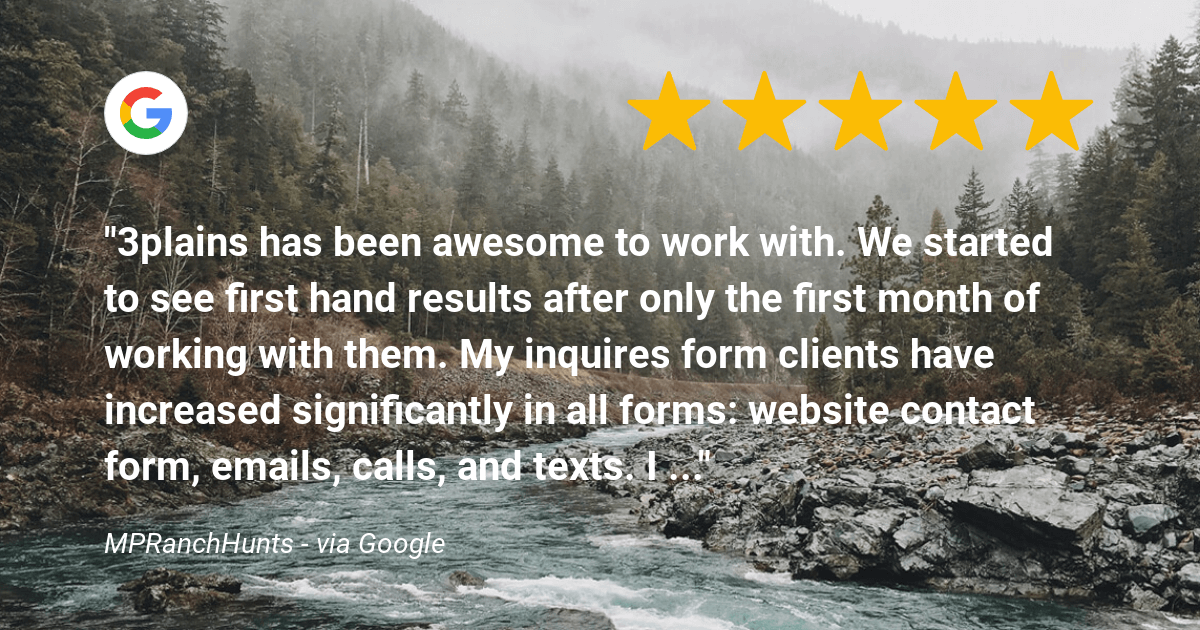 Contact Us
Contact us for questions, pricing or to start your real estate project. Click the below button to request a quote on your project or a call back from one of our 3plains staff members.