Pheasant Ranch Business Card Design + Printing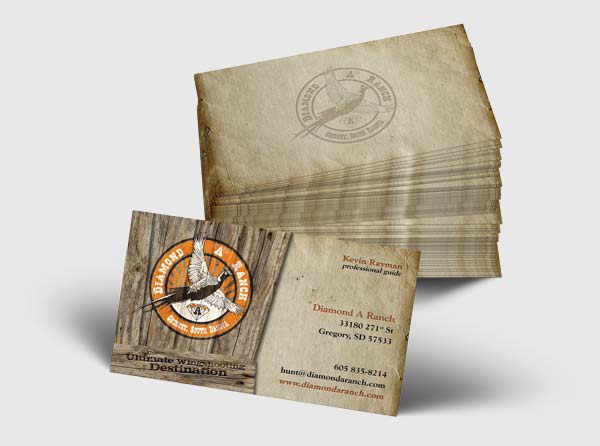 Diamond A Ranch is owned and operated by Jim and Andrea Olson out of Gregory South Dakota in the Golden Triangle of South Dakota Pheasant Hunting. Business cards for Jim and Andrea were designed in conjunction with a trifold brochure featuring natural elements that matched their website and highlight their rustic bunkhouse, beautiful lake, and butte outcroppings. The business cards are printed on heavy card stock that feels sturdy and premium in the hand.

Client: Diamond A Ranch
Location: Gregory County, South Dakota
Owners: Jim and Andrea Olson
Category: Business Card Design
Printing: 1000 Business Cards / Premium Stock / Full Card Design
Other Services: Web design, brochures, business cards, postcards, SEO, panoramic photography, hosting.

Back to Projects