Pheasant Hunting Guide Service Truck Window Design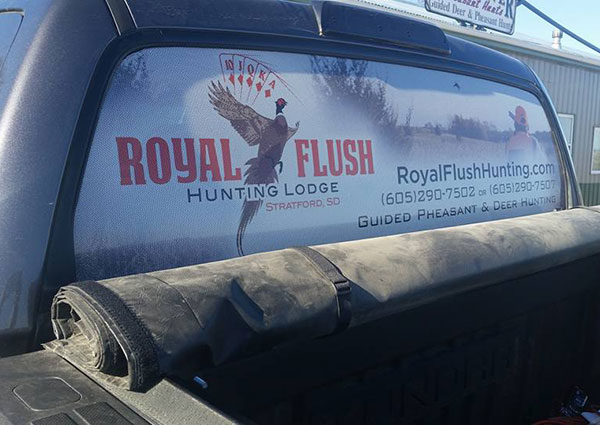 Along with a a full branding and marketing package, Charlie wanted a rear truck decal, so we went back and forth a bit and we ultimately decided on this setup for his truck. Turned out pretty good and Charlie was quite thrilled, so good news all around.

Company: Royal Flush Hunting Lodge
Client: Charlie Tveit
Location: Stratford, South Dakota
Category: Pheasant Hunting
Services: Promo Graphic Design, Responsive Web Design, Business Cards
Description: A premier pheasant hunting lodge located in Stratford South Dakota near Aberdeen, Watertown, Ipswitch South Dakota.

Back to Projects