Double Bayou Crawfish Co Logo Design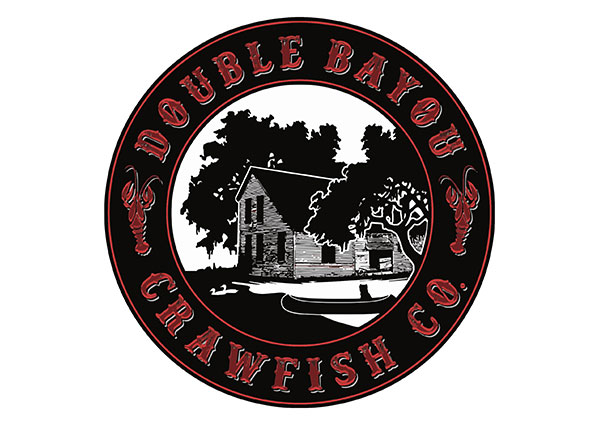 Notes from the client: Please see attached photos of the farm house and Bayou. I was thinking about having the letters of the company across the roof of the farm house. I think I want it to look like a sketch (not sure though). I need to be able to put this logo on business cards, banners, signs, and clothing. The picture of the old farm house attached below is the back side of the one I mentioned on the phone. I will send some of the front since its the front I want captured. Also I would like the oak trees and hanging moss captured as well. Additionally I want to add a silhouette of my dog in one of the farm house windows. I want this logo to be different and unique but also easily transferable. I would prefer the Double Bayou Crawfish Company wording to be in red letters. I want the bayou that the farm house sits on to be drawn in as well, the bayous name is Double Bayou also, so I was imagining it being split behind or around the farm house so that it appeared to be two different or a (double) bayou. Maybe have some ducks landing in the bayou or a gator perched on a log, even a white egret with a huge crawfish in its beak. I will take some pictures this evening at the front of the farm house and of the bayou.

Company: Double Bayou Crawfish Co
Location: Texas
Category: Outdoors
Services: Logo Design
Description: .

Back to Projects