Saltgrass Retrievers Logo Design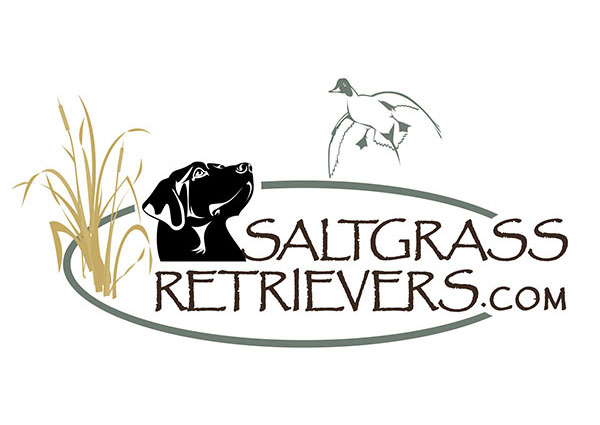 Owner Brad Beaulieu sent us a email with a few marketing things to take care of. One item was a new logo. Here's what Brad had to say: "I'm interested in seeing if you guys can come up with a logo for me that I could use on promotional items.  I've been looking for a line drawing I had of my current logo but so far haven't found what I did with it.  Is it best to work from something we have or start from scratch.  I'm thinking it might look best to have something that resembles the current color version and uses the same font and layout.  Like 2 lab heads bracketing the "Saltgrass Retrievers". The one that's across the top of my page is nice but it won't be anything I can use to embroidery shirts and hats, etc.  Any ideas or just tell me what I can give you that would help." Brad said we nailed the logo design for him.

Client: Saltgrass Retrievers
Owner: Brad Beaulieu
Industry: Gun Dog Training, Puppy Sales
Location: Winne, Texas
Description: Saltgrass Retrievers is situated on approximately 20 acres including two ponds that are designed and maintained specifically for retriever training. Saltgrass Retrievers intentionally works with a limited number of dogs which allows for more one-on-one attention. Facilities are conveniently located about 70 miles East of Houston and 37 miles southwest of Beaumont, Texas.

Back to Projects