Plantation Logo Design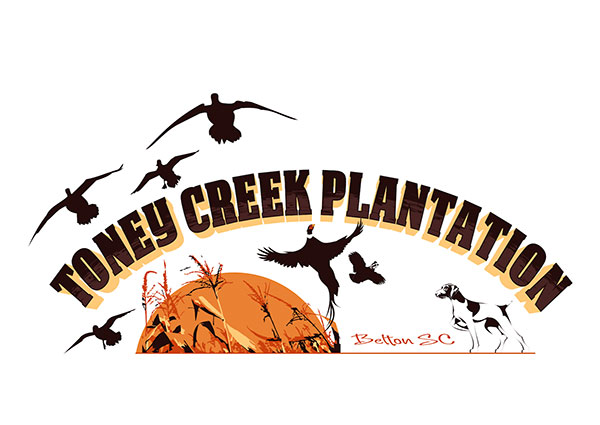 The Toney Creek Plantation logo features a pointing dog, geese, ducks, pheasant and a bobwhite quail all in flight. The half orange sun with corn stalks round out the rest of the logo. This was a particularly enjoyable logo to build, as we found the previous logo designer / web designer for Toney Creek stole one of our logos off our portfolio and slapped their name on it - we see this a lot in the online/design industry. We contacted the owner, let him know and ended up building the new Toney Creek Plantation logo. Great client to work with!

Company: Toney Creek Plantation
Location: Belton, South Carolina
Category: Hunting
Services: Logo Design
Description: Toney Creek Plantation is a family-owned and operated hunting outfitter located in Belton, SC.
Back to Projects