Alberta Big Game Hunting Outfitter Web Design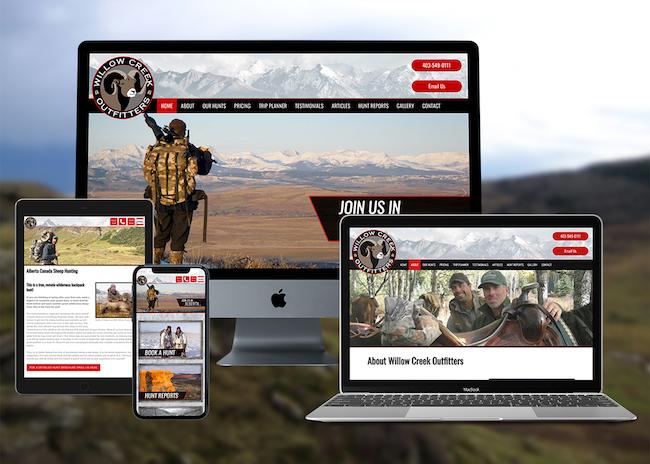 As a tenured hunting industry author and full-time Canadian big game hunting outfitter, André van Hilten contacted 3plains in early 2020 after years of frustration in dealing with an unreliable web service provider. Willow Creek Outfitters has been offering bucket list Alberta big game hunts for over 25 years, and was in need of a marketing a partner who could produce a web design product that could be easily managed and updated by a remote hunting outfitter with limited time and even more limited internet access.
Given the rapidly shifting trend in how hunters are now utilizing the internet more than ever to research where to book their next guided big game hunt, André trusted 3plains manage his overall internet marketing strategy by providing SEO services for his well-established Alberta hunting business.
"I would like to thank all the guys at 3plains for being very professional, punctual and accommodating to my needs and ideas while we created the new site. I was ready to get a new site done and having the ability to do updates on my own through the 3plains platform was what I was looking for, no more frustrating waits to get changes done by someone else. Anyone considering getting a new site or redoing an old one should absolutely consider doing it with 3plains. You won't be disappointed."

André van Hilten
Willow Creek Outfitters
Client: Willow Creek Outfitters
Location: Southwestern Alberta, Canada
Category: Hunting
Services: Website Design, SEO
Website: www.willowcreekoutfitters.com
Back to Projects