Texas Helicopter Hunting Outfitter Web Design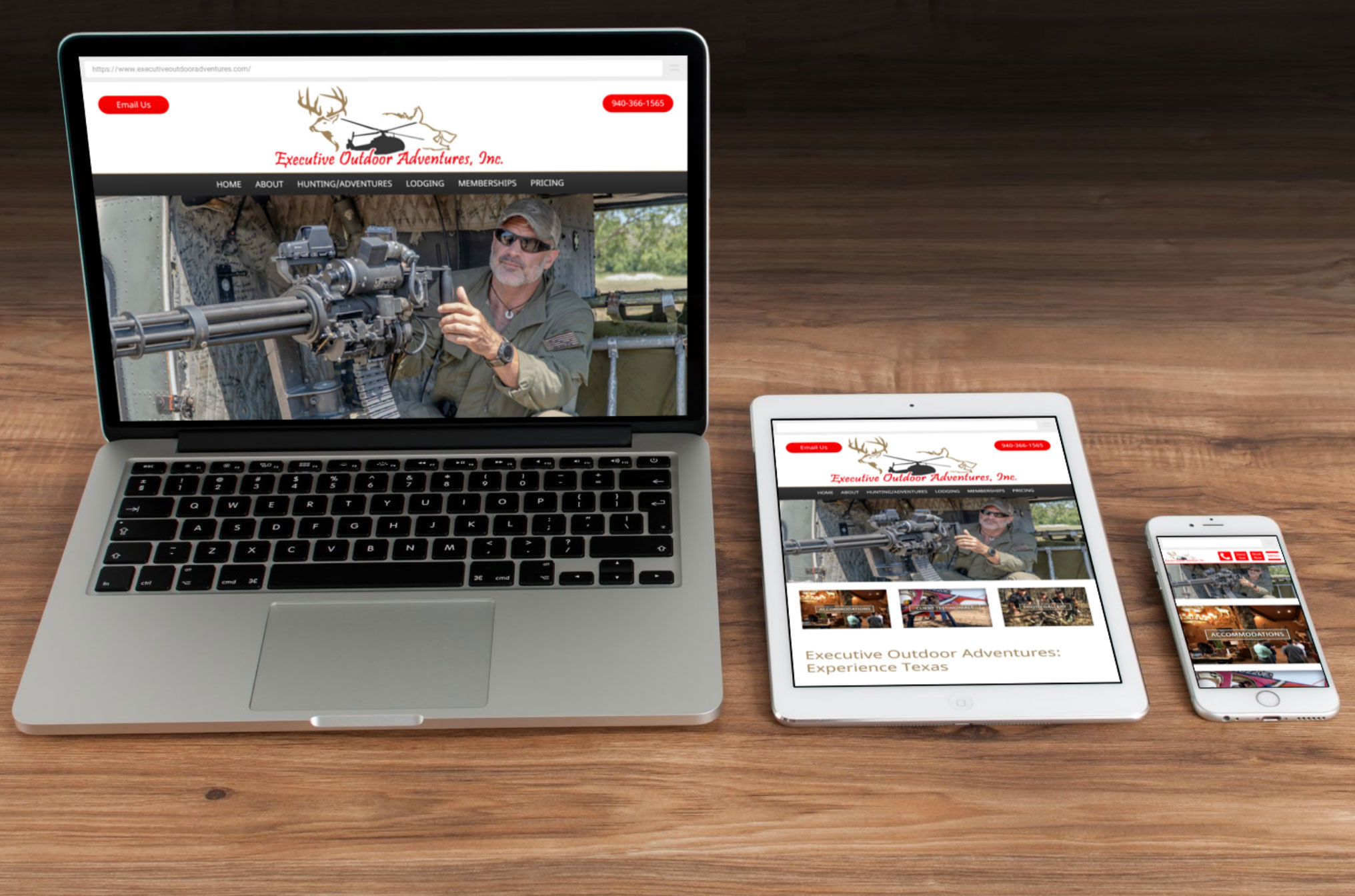 There's "Bro-ing" out to the maximum extent imaginable, and and then there's an outfitter in Texas where you can actually live out the dream. Whether it's corporate executive retreats or simply general interest in what It would feel like to pump rounds down range into a group of scattering feral hogs from a retired Blackhawk helicopter, Andy Anderson with Executive Outdoor Adventures called 3plains in search of an internet marketing agency who specializes in driving traffic to a website built for hunting enthusiasts.
As overwhelming as Andy's business may seem to the average hunting enthusiast, he is one of the most easy going, down to earth clients on our roster and makes client safety a top priority while providing a first class helicopter hunting outfitter experience.
Client: Executive Outdoor Adventures, Inc.
Location: Bowie, TX
Category: Hunting
Services: Website Redesign
Website: https://www.executiveoutdooradventures.com/
Back to Projects