Luxury Texas Hunting Ranch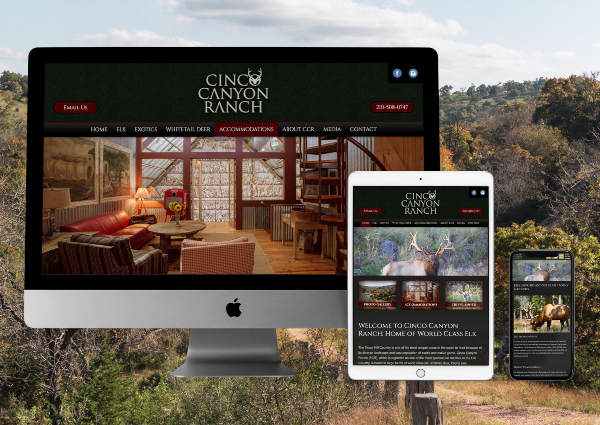 Cinco Canyon Ranch is the perfect example of how investing in high quality visuals can make or break a website. Stunning photography and quality content are critical in creating a "Wow" factor that not only draws visitors through a website, but also keeps them on the site longer. With Google's increasing emphasis on original, authentic images in search results and the emergence of Google Vision AI, unique photography and the optimization of images within a web page have significantly increased in importance for SEO purposes.
Colleen at Cinco Canyon Ranch understands the value that comes with making a positive first impression on prospective customers. The Cinco Canyon Ranch website is a testament to what can be accomplished when the 3plains team has a partner who understands the importance of producing high quality images and content when developing a new website.
Client: Cinco Canyon Ranch
Location: Fredericksburg, Texas
Category: Hunting
Services: Web Design
Website: www.cincocanyonranch.com/
Back to Projects