Mexico/Canada/Russia Hunting Outfitter Website Design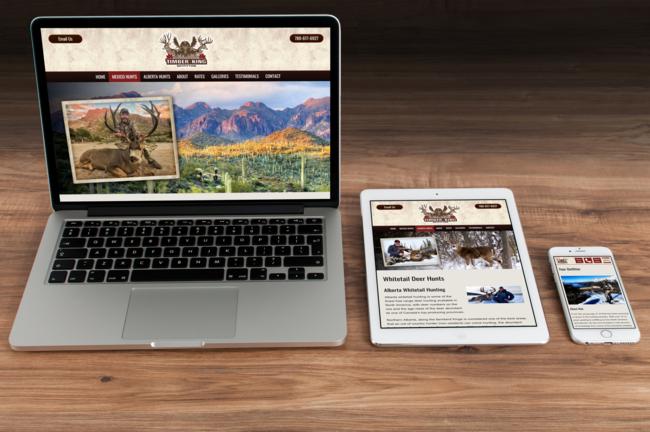 A repeat logo client since 2015, Timber King Outfitting trusted 3plains to produce custom designs for their various North American specialty big game hunting services in Canada and Mexico. In 2019, the owner of this multinational outfitting entity had been through the "I know someone who does web design" gauntlet, and realized it was time to partner with a full service internet marketing and SEO company that caters to hunters, to help keep up with the growing demands of his business.

With hunting season quickly approaching, 3plains provided our long-time client with a content rich website in about 2 weeks, and immediately started an SEO campaign to improve search rankings within a highly competitive marketplace.
"I initially had the guys at 3plains design a logo. Having liked their attention to detail and organization, I gave them a go at revamping my website and handling my SEO. It takes a serious level of trust when handing the keys over to your source of income, and there is always speculation to the end result. In my case this happened to be a great decision. The 3plains platform is EXTREMELY user friendly and streamlines my workflow. With 4 different businesses and 4 websites responsible for over 130 hunts sold every year, efficiency is the key to staying ahead of the curve. 3plains and their effective, professional staff keep me well ahead of that curve, allowing me to spend more time in the field where I enjoy, and less time in front of a screen. To put this simply, if you're not utilizing the 3plains team and their perfected platform, then you're not invested in the best interests of your business."
Rob Brown
Client: Timber King Outfitting
Location: Canada & Mexico
Category: Hunting
Services: Logo Design, Website Design, SEO
Website: www.timberkingoutfitting.com/
Back to Projects