Mountain Lion Hunting Outfitter Web Design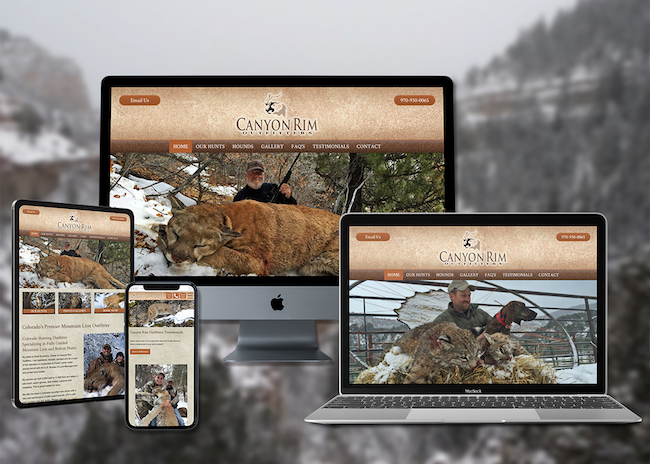 Originally a logo client from 2010, Canyon Rim Outfitters returned to 3plains once again in 2020 to design a new website for their Colorado trophy mountain lion hunting business. The website platform that they had been using was not mobile friendly, and had been falling out of favor with Google search rankings leading to fewer internet inquiries over the past several years.
3plains was able to design a website that best highlighted the clients primary guided hunting service, and shows what it's like to hunt big cats with hounds on the Colorado Western Slope. The Summers Family was so impressed by the final design products, that they hired us to design new sites for their Stucco and art studio businesses as well.
Client: Canyon Rim Outfitters
Location: New Castle, Colorado
Category: Hunting
Services: Website Design, Logo Design, SEO
Website: www.canyonrimoutfitters.com
Back to Projects