Orvis Endorsed Wingshooting Lodge Web Design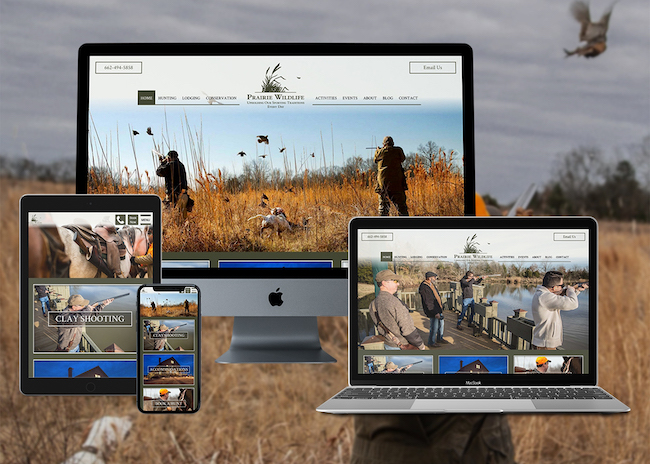 Prairie Wildlife is a premier conservation-driven sporting estate offering hunts, clay shoots, corporate outings and more. Located in West Point, Mississippi – the heart of the Black Prairie – Prairie Wildlife has been awarded the prestigious Orvis Wingshooting Lodge endorsement. The qualifications for endorsement are rigid with every facet of the Prairie Wildlife experience scrutinized by the Orvis staff.
This exclusive hunting property reached out to 3plains in April of 2020 to design a new mobile friendly website that best represents what occurs when you combine Southern sporting traditions with luxury accommodations.
Client: Prairie Wildlife Sporting Estate
Location: West Point, Mississippi
Category: Hunting Lodge
Services: Web Design, SEO
Website: www.prairiewildlife.com
Back to Projects