Pennsylvania Whitetail Hunting Preserve Website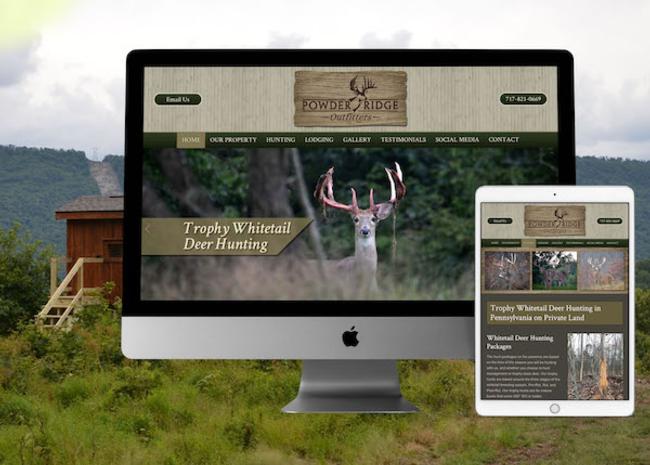 Powder Ridge Outfitters offers high quality trophy whitetail hunting in the heart of Pennsylvania's Appalachian foothills. This trophy whitetail preserve is managed on three main principles; Superior Habitat, Superior Genetics, & Superior Deer Hunting.
Jarrid spent months researching potential outdoor marketing service providers, and chose 3plains as a partner to create all of his branding assets prior to opening his outfitting business to the public in 2019.
Company: Powder Ridge Outfitters
Location: Hollidaysburg, Pennsylvania
Category: Hunting, Outfitters
Services: Website Design, Logo Design, SEO
Website: www.powderridgeoutfitters.com
Back to Projects