Canada Big Game Hunting Web Design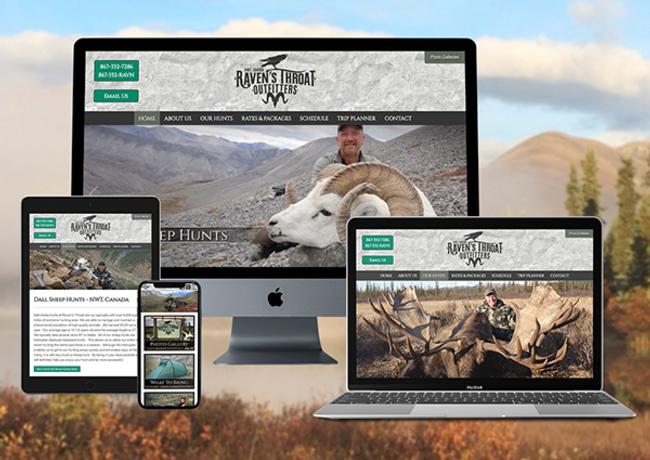 Griz and Ginger have been in the service/hospitality business over 30 years each, and built a book of repeat clients over time without ever utilizing a website for their outfitting operation. It was important for them to partner with an outdoor marketing and design company who not only understood their industry, but also had the visual creative skills to best showcase the natural beauty of the remote areas where they offer guided hunts.
3plains produced a design that not only adhered to Ginger's high standards for branding a premium service with authentic, modern aesthetics, but also helped expand the outreach of the business for new clients looking to experience Canadian adventure hunting in its purest form.
Client: Raven's Throat Outfitters
Location: NWT, Canada
Category: Hunting
Services: Website Design
Website: www.ravensthroat.com/
Back to Projects