Premier Outfitters of Western Kentucky Hunting Website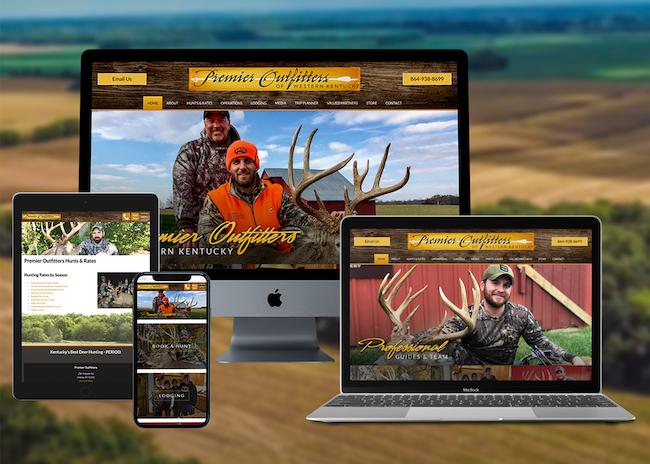 For over a decade, Premier Outfitters has guided some of the best deer hunting on thousands of acres of genetically sound, minimally-pressured, fertile Kentucky farm land. With the ideal balance of fields, hardwoods, river bottoms and CRP stands, Premier Outfitters' primary goal is helping guests take the buck of a lifetime.
In August of 2020, retired US Army vet and automotive business owner, Mark Clifford, reached out to 3plains to develop a content rich website that was easier for his clients to navigate while searching the well-documented history of his Kentucky whitetail hunting business. An entrepreneur and true businessman at heart, Mark had built Premier Outfitters of Western Kentucky to provide affordable fair chase hunting opportunities to clients looking to pursue what could arguably be considered as one of the most densely populated and well managed whitetail deer herds in all of North America.
With access to Mark's extensive image library and content archives, 3plains was able to produce a brand new website for Premier Outfitters of Western Kentucky in as little as 34 days. This newly developed website is not only easy-to-navigate with stunning harvest images, but also serves as a platform to attract new hunting sponsorship and media production opportunities.
Client: Premier Outfitters of Western Kentucky
Location: Western Kentucky
Category: Hunting
Services: Web Design
Website: www.premieroutfitters.com
Back to Projects