Remote Alaska Moose Hunting Web Design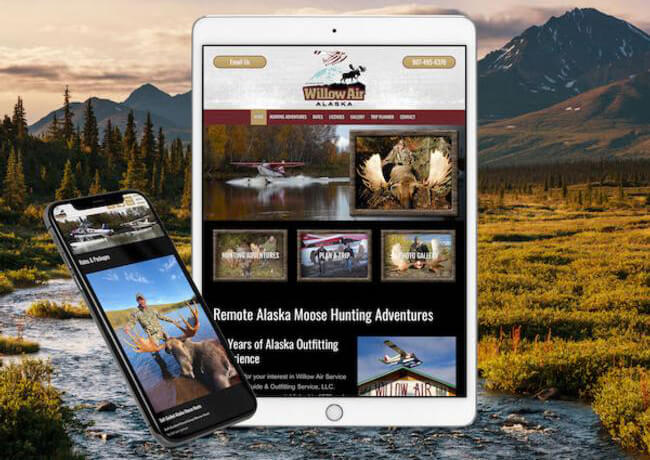 Willow Air is a well-established Alaska float plane outfitter with over 50 years experience guiding remote big game hunting and fishing expeditions. Mid way through 2019, Steve & Peggy had decided to focus their business primarily on self-guided remote and extreme remote moose hunts, while still offering only a few exclusive guided moose hunts each season.
3plains was able to successfully overhaul all creative branding assets with a new logo and website, as well as implement an aggressive SEO campaign targeting extreme adventure hunting clients looking for the ultimate moose hunting challenge in the remote Alaskan bush.
Client: Willow Air
Location: McGrath, Alaska
Category: Hunting
Services: Website Design, Logo Design, SEO
Website: www.willowair.com
Back to Projects