West Kentucky Whitetail Hunting Websites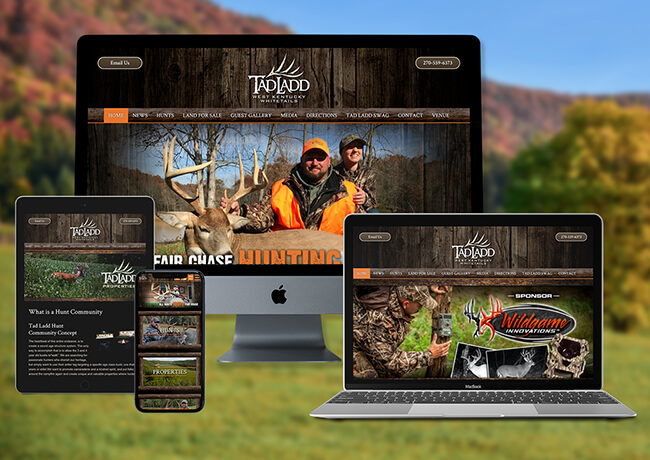 A retired USAF veteran and branding machine with a name that's impossible to forget, Tad Ladd's West Kentucky Whitetails was in need of a mobile-responsive website upgrade in order to keep up with the growing demand for all of Tad's business ventures.
The outfitter who 3plains refers to as "The Hardest Working Man in the Whitetail Business" had recently completed construction on 3 luxury cabins, all while expanding his world class whitetail property management hunting community. Tad was selective in who he wanted to partner with to showcase all of his efforts in building a 5-star Kentucky hunting experience, and chose 3plains to help bring his vision and future marketing initiatives to fruition.
Client: Tad Ladd West Kentucky Whitetails
Location: Princeton, Kentucky
Category: Hunting
Services: Website Redesign
Website: www.tadladd.com
Back to Projects