9th Annual South Dakota Firefighters/PVA Fishing Trip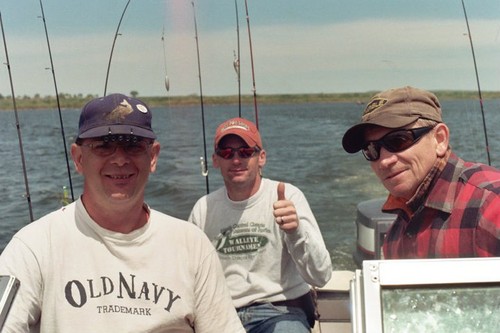 In our 2nd year sponsoring a NCPVA boat, two of us were able to make it out fishing this year. This is a walleye fishing tournament in Chamberlain South Dakota put on by the Sioux Falls Firefighters and the Paralyzed Veterans of America, South Central Chapter. We limited out in around 4 hours both days.
Here's a few photos from the event:
My friend Clynt DeBoer's boat getting read to catch fish for the day.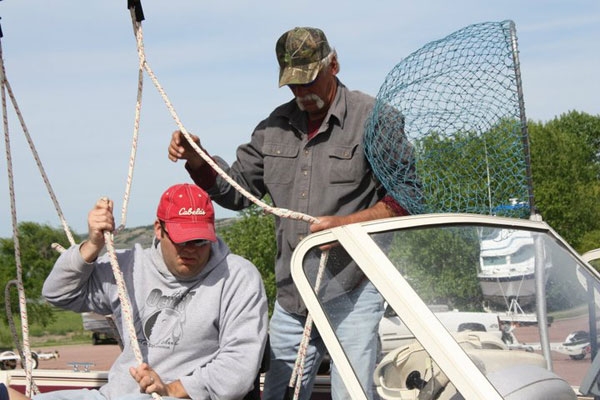 Steve Kayser (Buffalo Butte head guide) loads his fisherman up. I fished with these guys for the day.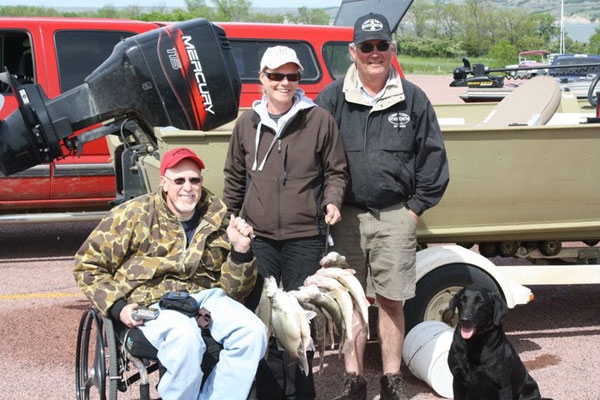 Good Day of fishing.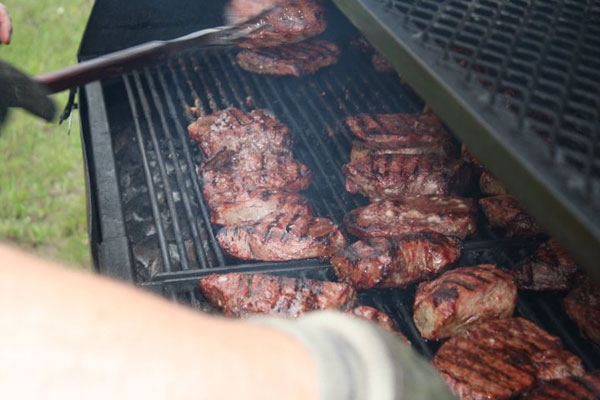 Grilling up Steaks.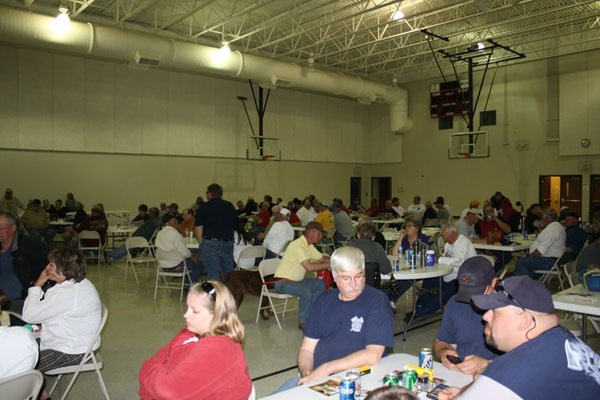 Day 1 of the event.
Posted in: Trips & Events