Custom Charter Fishing Logo Design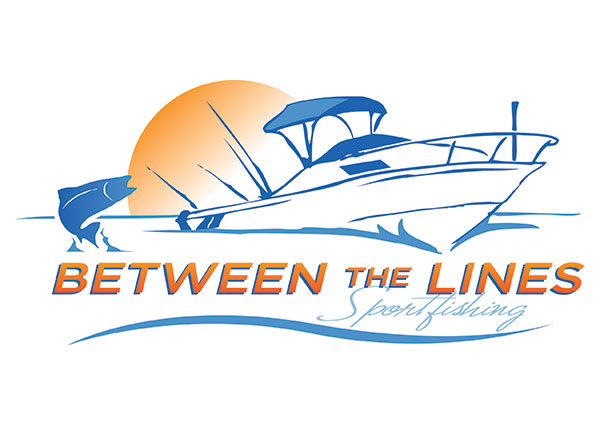 Here at 3plains I recently finished up a custom logo for a Charter Fishing business based out of New York called Between the Lines Charter Services. I haven't yet had the opportunity to create many fishing or charter themed logos so I was excited to work with owner John Sacco on this project.
Before I even connected with John to consult on his ideas for Between the Lines, I was looking at pictures of charter boats and sketching them. John's company is named after his boat, which isn't all that uncommon in the fishing industry. Just like my computer is an extension of my creative arm, and my single most used tool here at 3plains, John's fishing boat is at the center of Between the Lines.
After speaking to John we both agreed that pursuing the boat was, at the very least, an apt place to start. I requested John send me as many good images of his boat as he had, and continued my sketches of charter boats on the water.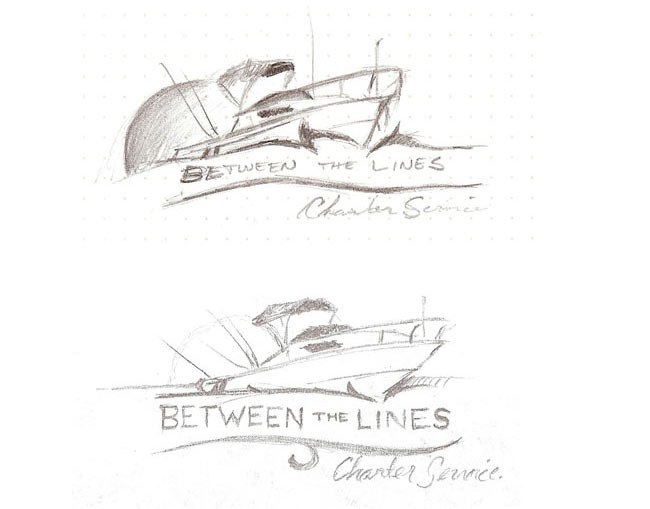 Once I had images of his boat to combine with my sketches, the fishing logo concept moved quickly. The concept John ended up liking the most was an image I adapted from a different charter boat - erasing, tracing, then drawing freestyle over the top to make a drawing I'd done of the other charter boat look more like his own.
I drew some lines that followed the waves under the boat, then added "Between the Lines" there between the lines I'd drawn. John was very receptive to the initial drawing, so all we had to do was clean it up, make it digital, and type in the fonts we'd use for his text.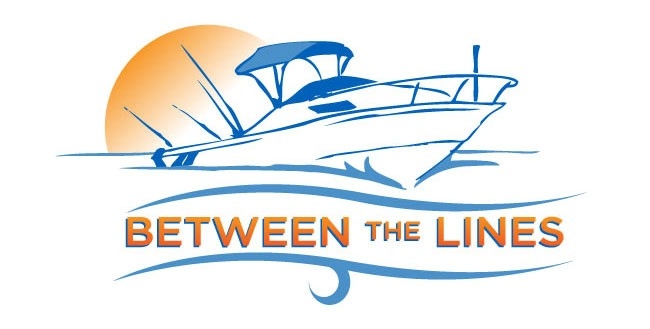 It was at this point John and I did some tweaking with the lines and the text, and he asked to see some color variations along with a fish jumping out of the water near the boat.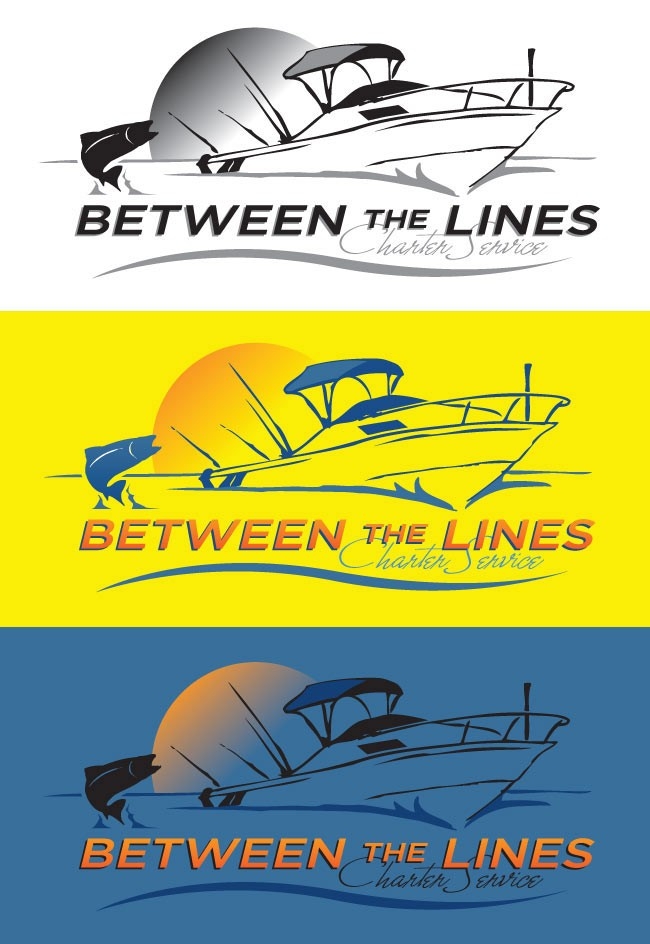 The finished logo maintains the energy and movement of that original sketch, while pulling in the polish and professionalism of John's Charter Service with clean unified text, and a simple strong color palette.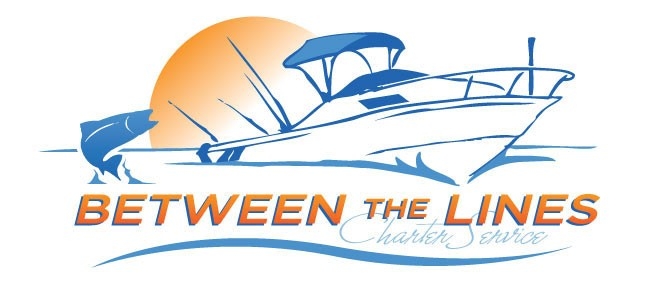 Hopefully I'll have more opportunities in the future to design fishing websites and charter fishing themed logos.
Posted in: Logo Design, Branding