Cheap SEO Is a Complete Waste of Time & Money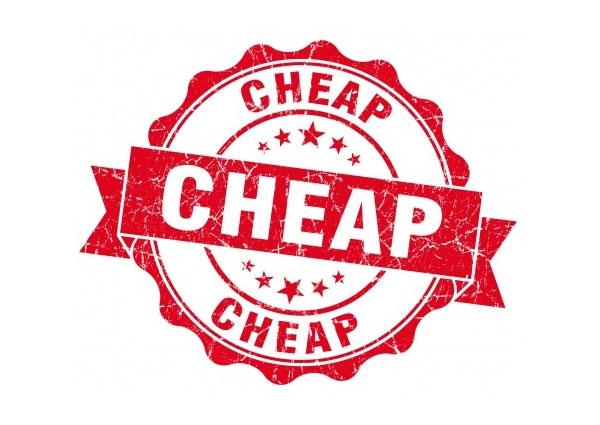 Every week, we phone calls from business owners needing SEO and attempting to understand what SEO ultimately costs. We have found these business owners call us and either think we are way too expensive, get incorrect information or got fed a line of B.S. by another company of what it costs or what goes into SEO.
What does SEO really cost and why isn't SEO cheap?
I recommend listening to this podcast from Works Media, who will breakdown why cheap SEO is a waste of time and money, what SEO is and what goes into SEO and why it costs upwards of $1500+ a month.
More Reading

While I'm on the topic, I might as well mention some of the big companies SEO software or SEO automation. Check out Godaddy.com... for only $6.99 you can get Search Engine Visibility - whatever the hell that means.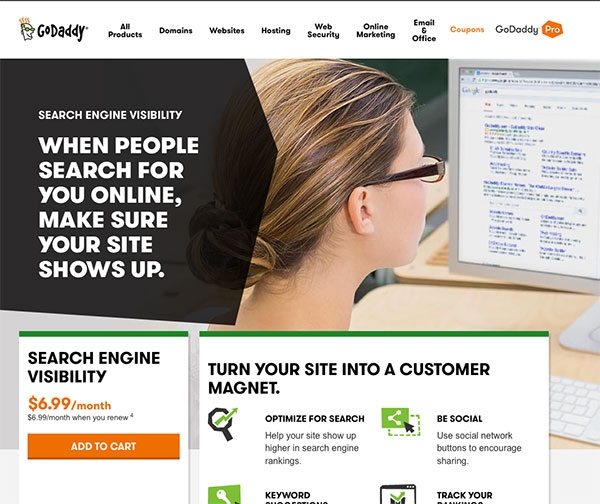 Or how about Network Solutions - you can get a SEO Optimizer plan for $49.00/month. Step-by-step plan, keyword consultation, local search plan, low cost high volume. Might as well "Add to Cart". Thankfully Angela L. is there on a live chat to help sucker me in.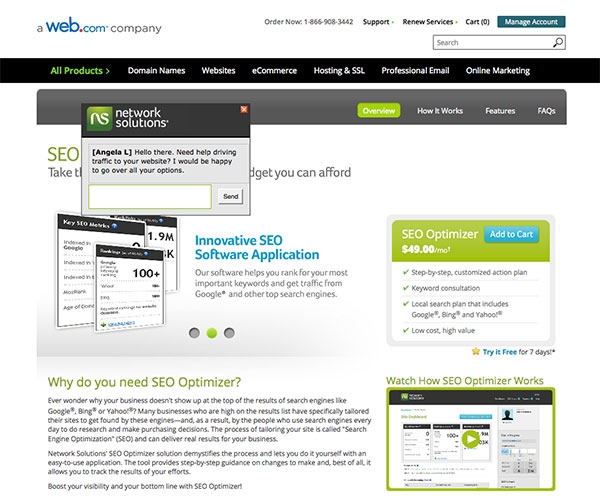 It reminds me of the meme's on the internet. These always make me laugh...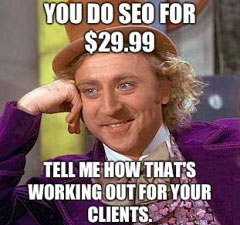 The fact is, these companies that sell these cheap SEO plans know what they are doing. They know that profit margins don't come from putting labor into actually helping business owners with their website. Profit come from SEO software, marketing mumbo jumbo and throw a guarantee on the product. It reminds me of the movie Tommy Boy from the 90's on guaranteeing brake pads. This 12 second video clip tells the story on cheap SEO:
Posted in: SEO / SEM