Custom Logo Design - The Devil is in the details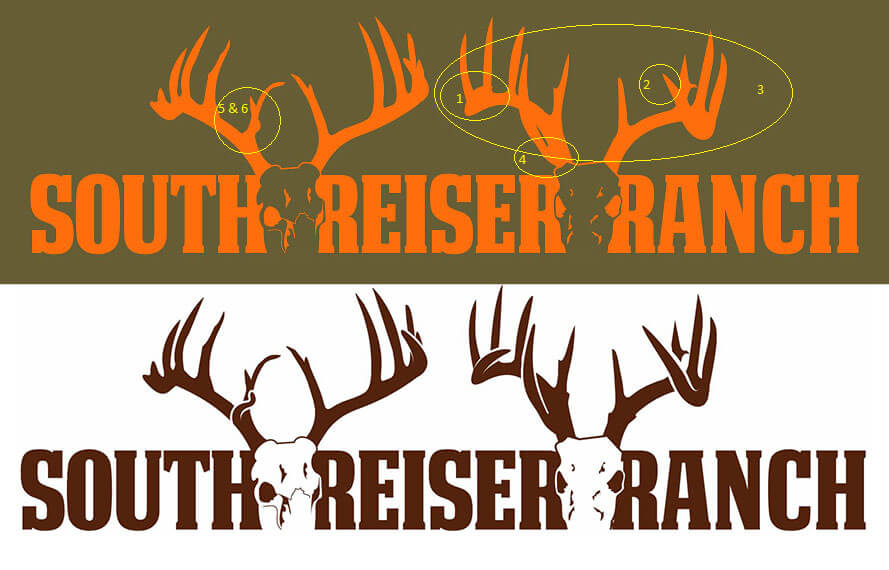 During the logo design process back and forth, our designers are able to work with our clients to figure out what clients like and what they don't like. Here's a great example of South Reiser Ranch on a few of the details that they wanted.
If you view the photo and number grid above, here are the changes we made to produce a final custom logo design the client really loved.
1. Extend the main beam more.
2. The main beam should be a little higher, same height as the tine next to it.
3. Less width on the buck's rack.
4. The point needs to be up just a little from the base of the skull.
5 & 6. The 2nd picture of this deer shows that the twist and tine are 2 different tines. The client wanted to show there is a slight difference.
These small details is what really sets 3plains and our designers apart from other creative and design companies.
Posted in: Logo Design