Email Spam & Phishing Alerts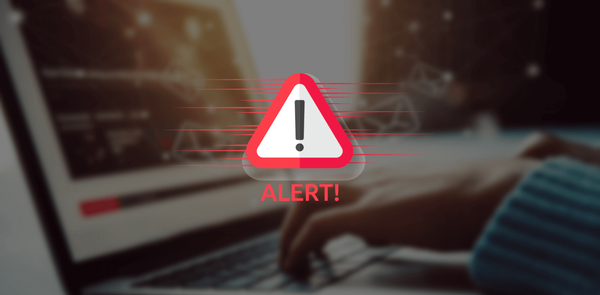 As a 3plains client, we feel it's important to do our best to keep you informed about issues that can arise with your website, marketing or email. Our website platform is very secure, but as with any website platform, there are times when spam does get through.
As we move into 2021, we will be sending out email alerts when we see malicious attempts to scare or trick website owners into taking actions that can be harmful. Please take the time to review these emails to stay informed about malicious attempts to gain control of your devices or steal information.
Most recently, many of our clients have been getting the Phishing email of "A Professional Photographer" claiming copyright infringement. This is a classic phishing scheme. The malicious actor wants the unsuspecting victim who receives the email to click on the link, which goes to a Google Drive hosted file that if clicked can create serious vulnerabilities in the victim's device and/or network.
--
Hi there! This is Meleena and I am a professional photographer and illustrator.
I was surprised, frankly speaking, when I saw my images at your website. If you use a copyrighted image without an owners consent, you must be aware that you could be sued by the copyright holder.
Its illegitimate to use stolen images and its so low! Check out this document with the links to my images you used at www.yourwebsite.com and my earlier publications to obtain the evidence of my ownership.
Download it now and check this out for yourself: https://sites.google.com/view/id1008900044/google/drive/file/downloads/storage?FileID=73787870724451280
If you dont get rid of the images mentioned in the document above within the next few days, Ill file a complaint on you to your hosting provider stating that my copyrights have been severely infringed and I am trying to protect my intellectual property.
And if it doesnt help, you may be pretty damn sure I am going to report and sue you! And I wont give you a prior notice again.
--
What to do if you get a questionable email or contact form submission?
1.) Don't Panic. These criminals are very good at scaring people so it's often true that the more alarmist the email sounds, the more likely it is to be a scam. Calmly look at the email and if it's clearly a scam, simply delete it.
2.) DO NOT CLICK ON ANY LINKS. Even if you know who an email is from it can be risky to click on a link within an email. If you don't know who the email is from NEVER CLICK ON ANY LINKS!
3.) Copy some of the text from the email and do a Google Search with that text. You will often see that others are receiving similar emails, making it clear that it's a scam.
4.) Does this make sense? Scammers can be very sophisticated but if you are unsure about an email about a friend in Africa that needs money or basically anything that feels off, reach out to that person or do some research.
Posted in: Email