Google Algorithm Update Fred [March 8th Unconfirmed Update]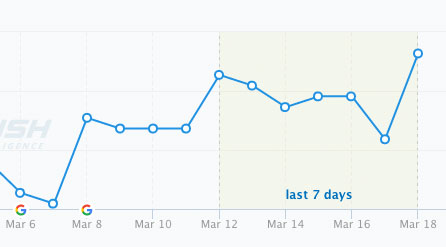 Each year, Google changes its search algorithm around 500–600 times. While most of these changes are minor, Google occasionally rolls out a "major" algorithmic update that affects search results in significant ways. This last major Google update dubbed "Fred" appears to be one of those major Google algorithmic updates.
Thoughts
Like all other Google updates, this update is a tad overblown. From what I have read, the update hits the crappy websites that have Ad heavy and low value content websites.
Analytics & Statistical Analysis
Our customers who are staying on top of their websites or have us taking care of their marketing for them are not having any issues from what I have seen. As per the usual, website owners who put the least effort into their websites watch their sites continue to fall further and further each year and wonder what the problem is.
Related articles and videos worth reading

Conclusion
Continue to have a content strategy for your website, make sure to add valuable timely updates and use your social media wisely for a balanced content strategy.
Posted in: SEO / SEM