Tis the Season
Here at 3plains we are fortunate enough to work with in an industry of which we have a passion for. The outdoors. Yes we know how to tool around the internet, make your website found on Google, but most of you might not of know that we are hunting and fishing enthusiasts just like yourselves. So when this time of the year rolls around we jump at the chance of getting out of the office, becoming mobile and seeing the countryside.

Last week adventure started off as typical Friday morning. We were getting everything cleaned off the desk in hopes of an early exit to South Dakota. All geared up for the weekends deer hunting and pheasant hunting adventure we were soon out the door. Little did we know, we were going to have a small detour to pick up a hitchhiker on our way out to a clients ranch.
We got a call from Martin De Jong, a avid waterfowl-er and pheasant hunter. He had found a German Shorthair Pointer while out hunting 10 days prior. He was stuck in a situation where he had tried by all means to get in touch with the owners and or anyone looking for their dog. Having only room for his lab, he contacted Ultimate Pheasant Hunting, hoping we would have a connection that rescues GSP. While we did not have a connection for the rescuing, we did have many connections of people that were willing to take the GSP, and in fact it was right down the road from where we were staying. So we picked up our co-pilot (Hank, which his new owners named him after the TV series Breaking Bad) and were off to SD.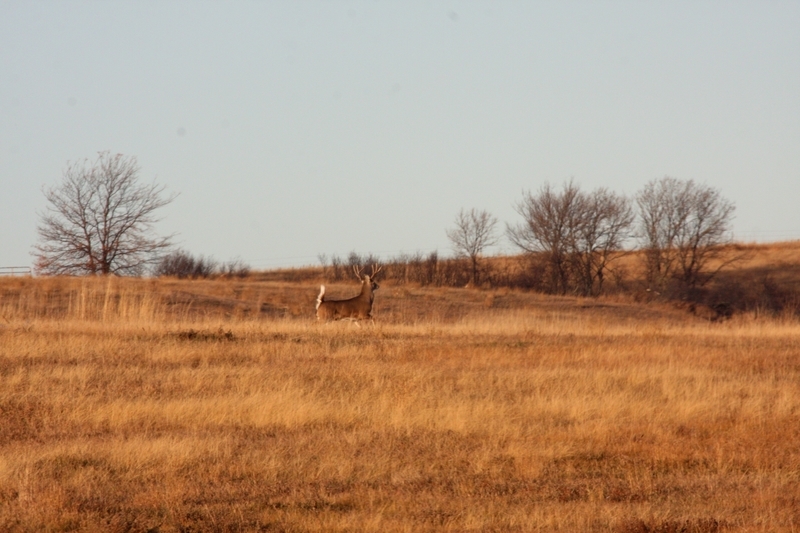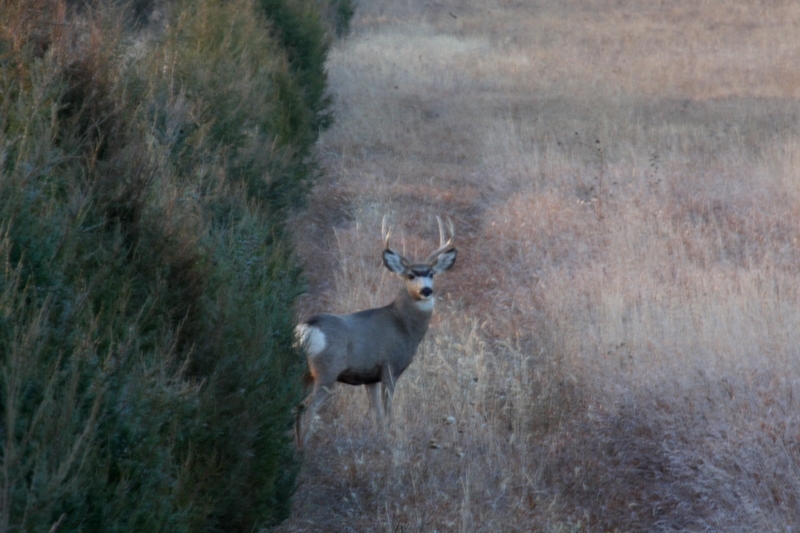 Once we dropped off Hank, got settled in, we relaxed in hopes of seeing deer the next morning. While scrambling around the countryside looking for a few does, we ran in to these boys teasing us, as we did not have any buck tags this year. While it took a lot not to pull a trigger on the big fellas, we were amazed at the opportunity to see a few of these guys posing for us.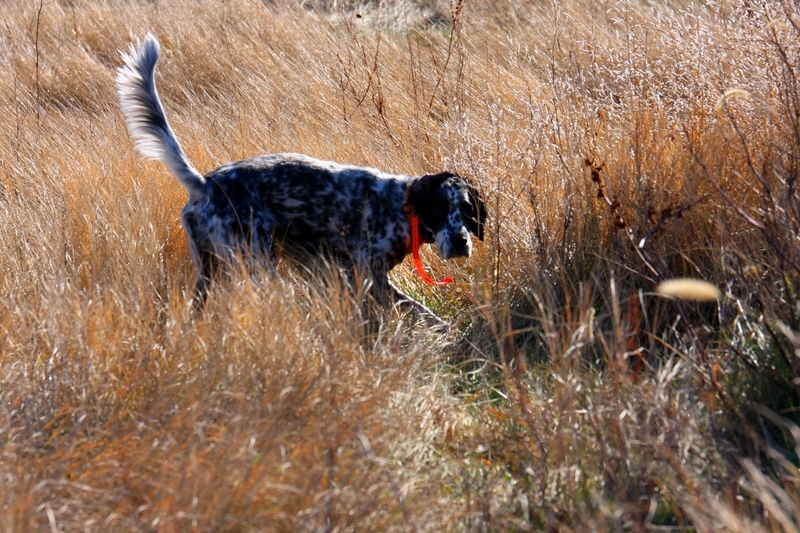 Ryan did get an opportunity to lay the smack down on a deer with his .300 Ultra Mag, resulting in the lone deer this weekend, so we chalk this one up to a successful trip. I on the other hand, took the opportunity to walk in the fields with the guys, take some photos and watch some great pheasant hunting action that South Dakota has to offer.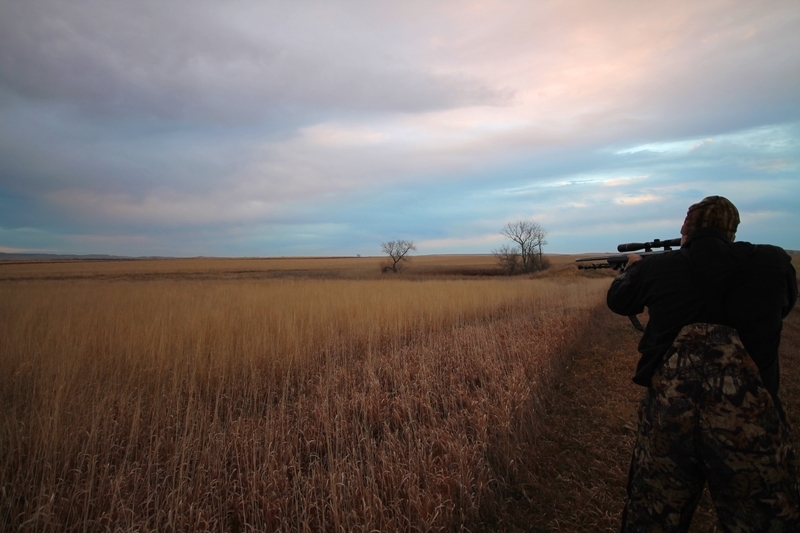 This was just one of many adventures I am sure we will have this year, as the weekend nears we both look forward to getting out there and chasing up some wildlife.
Posted in: Trips & Events